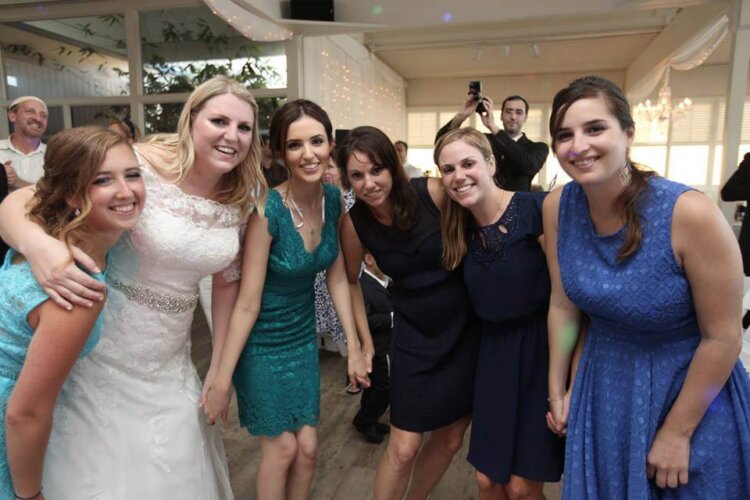 I never got along with women. It's not that I was a tomboy growing up, or didn't want to be their friends. It's just that I felt like I never fit in with them. I wasn't "one of the girls."
When I was little, other girls always bullied me. They called me fat and made fun of me. At a friend's sleepover in the fourth grade, everyone teased me that a murderer was outside trying to kill us. I was wide-awake all night, scared for my life. I didn't tell my family; it was too embarrassing to admit that I had been the subject of ridicule at a sleepover.
In middle school, girls would come up to me and tell me there were rumors floating around about me. But I was laying low for survival: I kept to myself, didn't engage in gossip, or start fights with anyone. How could there be a rumor about me?
Attempting to make friends with girls felt impossible. I would unintentionally start fights because I wasn't sensitive to their feelings. I wasn't interested in makeup or clothing, so we had nothing to talk about.
So, I focused on hanging out with boys instead. They were drama-free, and I could never say the wrong things around them. They weren't passive aggressive and didn't hold grudges.
When I entered the working world post-college, my relationship to women only worsened. One female boss frequently screamed at me for no reason, other than the fact that we had communication issues. She didn't explain tasks properly, so I didn't live up to her standards.
By the time I was in my mid-20s, I had avoided working for female bosses and living with female roommates. But I did have one female friend. Whenever we got together and had laughs and drinks and pizza, I experienced a feeling that I never got with my male friends: connectedness.
Last year, when I was 26, I was told that I was accepted to an all-women's seminary in Israel. I was excited, except for one fact: I had to live with seven women for a month as part of the program. I was dreading it leading up to my arrival.
But it was totally different than I expected. I was still converting to Judaism, and the girls were already religious Jews, but they were nothing but supportive. I learned how to pray and read Jewish text from them. We shared deep discussions and cooked each other meals. We laid in our bunk beds at night, joking around and laughing ourselves to sleep.
When, after three weeks, I got engaged at the Western Wall, I immediately posted about it on Facebook. When I got home from celebrating the engagement, all the girls were still awake at 1 a.m. to congratulate me. They had made signs for me saying, "Mazel tov!" I was greeted with big hugs and smiling faces.
The next day, I felt guilt. How could I have been so harsh on other women? Why had I let my childhood traumas get in the way of creating relationships as an adult? I had let the female bullies of my past dictate who I was now. Maybe it wasn't that women were too emotional or that they were quick to fight. Perhaps I just didn't know that I wasn't being sensitive enough to their feelings.
I also realized that there were women I could relate to—maybe ones who were close to my age and having similar experiences—and others I just didn't click with.
These girls showed me that not all women are catty, or quick to start fights, or any of those other negative stereotypes I had gone through with my peers growing up. I didn't have to just connect with women over "girly" things. We could also discuss deeper topics and interact on an intellectual level. There were women like me to who preferred to dork out on Jewish text than shades of lipstick.
When I got back from Israel, I joined a women's networking group. The group's members are thoughtful and caring and try to help me just because I'm a woman. I saw the power of befriending women and vowed to stop my childhood-forged discrimination.
Through this group, I discovered a new path, managing comedians and producing comedy videos. My career has blossomed. It makes sense: according to Sheryl Sandberg's Lean In Together project, women go further faster when we support one another. I've seen more progress in my career over the past year than ever before thanks to my fellow women.
Now, I'm actively attempting to make more female friends and work for women. I go to all-women activities and try to help out my female friends move forward in their careers.
Last summer, I had my bachelorette party. I invited my sisters and friends. We went to a spa, out to dinner, and dancing at a dive bar in Santa Monica.
As I was there on the dance floor, drinking the Moscow Mule my maid of honor had surprised me with and singing along with everyone to Kanye West, I looked over at my friends. These were beautiful women who had flown out to California, taken time off from work, bought bridesmaid dresses and made me feel like a princess. They had sacrificed their time and money because they loved me.
I realized, in that moment, that I wish I had made friends with women years earlier. But it wasn't too late to get started.