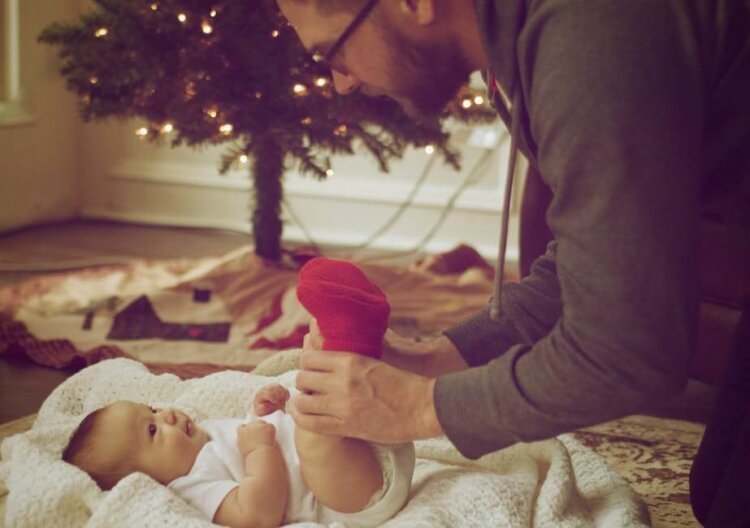 Fathers are spending more time with their children than ever— seven hours a week, according to the latest data from Pew Research Center, a number that's quadrupled since the mid-sixties. They chaperone school trips, pack lunches, and proudly post Instagram shots of their kids' soccer games. In Finland, dads spend more time with their children than moms do. 
But as mothers have long known, all this parental involvement is not without a few downsides.
1. Dads feel judged. Men are documenting their lives as dads on social media like never before: a 2016 survey from marketing company Social Media Link found that 70 percent share about their children on social media at least a couple times a month. Last year, 7.5 Twitter accounts used the words 'father' or 'dad' in their bio. 
But as they've discovered, any parenting choice they make, no matter how innocuous, will be judged. Last summer, David Beckham was pilloried for posting an Instagram shot in which he kissed his six-year-old daughter Harper on the lips, which he later felt compelled to defend in a Facebook Live interview. Oregon dad blogger Clint Edwards made national news for putting his 3-year-old daughter Aspen on a leash while at a local farmers market and received 4.5K comments on his Facebook post about it.  
But it's not just celebrities. Many of the estimated 2 million—and rising—stay at home dads feel judged by their working counterparts. Stay at home fathers (some prefer the term 'domestic first responders') grapple with the same isolation and loss of identity as SAH mothers, the same irritation with the question 'what did you do all day?' At a party recently, a friend of mine was fuming after he told a new acquaintance that he was a stay at home father of two. "He turned around and walked away," he said angrily. "I guess my job wasn't interesting enough."
Other SAH dads feel judged by moms. As one father wrote on athomedad.org, "We aren't welcomed into play groups, and many moms just keep their distance. Like the new kid at school, we go sit by ourselves and try not to draw attention. We only want what they do: a break from our own children."
2. They agonize over their parenting choices. A series of ads for financial service company UBS features various high-functioning dads looking broodingly out a window. Am I a good father? reads a typical caption. Do I spend too much time at work? Can I have it all? Their midcentury forbears would have probed only the last question.
The popular website Fatherly.com, which features articles like "How To Fight Diaper Rash and Win," recently unveiled a column called "Why I Yelled," in which real dads explore why they lost their temper with their kids (my father would have had to live-tweet his eruptions.) As the column's intro puts it, "The goal of this isn't to examine the deeper meaning of screaming or come to any great conclusions. It's about yelling and what really triggers it."
Yet most dads waste no time in drilling right down to the deeper meaning, such as Chris from Syracuse, who confessed that when he played baseball with his eight-year-old son, he yelled after his son launched a fly that nailed Chris in the shoulder. "I hate losing my cool," confessed Chris. "He then said that he was only really upset not that I yelled but because he thought I was really hurt. And that made me feel even worse."
3. They immerse themselves in research. This generation of fathers is arguably the first to do serious research on how to be a better parent. Millennial dads, in particular, watch instructional parenting videos on YouTube (more than moms, according to one study) and read Dad-targeted blogs, books and websites.
My husband Tom's obsessive parenting research has made him hyper-conscious of the message he sends as a father. After he came across studies that show fathers still spend significantly more time with sons, he made a point of doing father-daughter play dates with male friends who have daughters.
They all play soccer together, or go to the carwash and get a milkshake afterwards. For father-daughter surfing jaunts at Rockaway Beach, Tom even ordered coordinating swimsuits (while matching "Mommy and Me" outfits have been on offer for decades, "Daddy and Me" outfits for girls are relatively new.)  
4. They feel guilty. In a June survey conducted by Today.com, one in five fathers felt remorse about not being "present" enough with their children, and 17 percent suffered from "dad guilt" about working too much. Nearly two-thirds of working dads also said that they envy stay-at-home dads. "Women have struggled with this for generations," said one surveyor. "Now we understand."
5. They uphold themselves to impossible standards. It's not just mothers who painstakingly construct a Minecraft village out of fondant for their kid's birthday cake. A 2015 survey by BabyCenter found that 9 in 10 Millennial fathers reported that they felt "intense pressure" to be a perfect dad —versus 8 in 10 Millennial mothers. 
Maybe it's because they feel inadequate when they see the image-burnishing social media posts from celebrity fathers. Chance The Rapper, who is pretty much out-dadding everyone on social media, has lovingly documented his toddler Kensli's every move for his six million followers, from toilet-training to her first Disney trip to her second birthday ("Since my life really began with her, I guess I turn 2 at midnight," he wrote.) DJ Khaled recently posted Instagram shots of his son Asahd's first birthday in Miami, cohosted by Diddy and featuring lion cubs and a golden throne ("Asahd you bring JOY TO THE WORLD," wrote his proud papa.) What ordinary dad can compete with that?
Granted, the culture has a long way to go: moms may routinely receive more parenting credit, but they also shoulder more of the blame. But survey after survey shows that today's fathers are demanding work-life balance from employers and divvying up household chores more equally (in one survey, 80 percent of dads born after 1980 say they're the primary grocery shopper.) They're breaking down stereotypical gender roles and taking a more intimate, less patriarchal approach to parenting (just thinking about their 'approach' sets them apart from dads of yore.) So, okay, maybe they're not the new moms—but the best yet version of a father.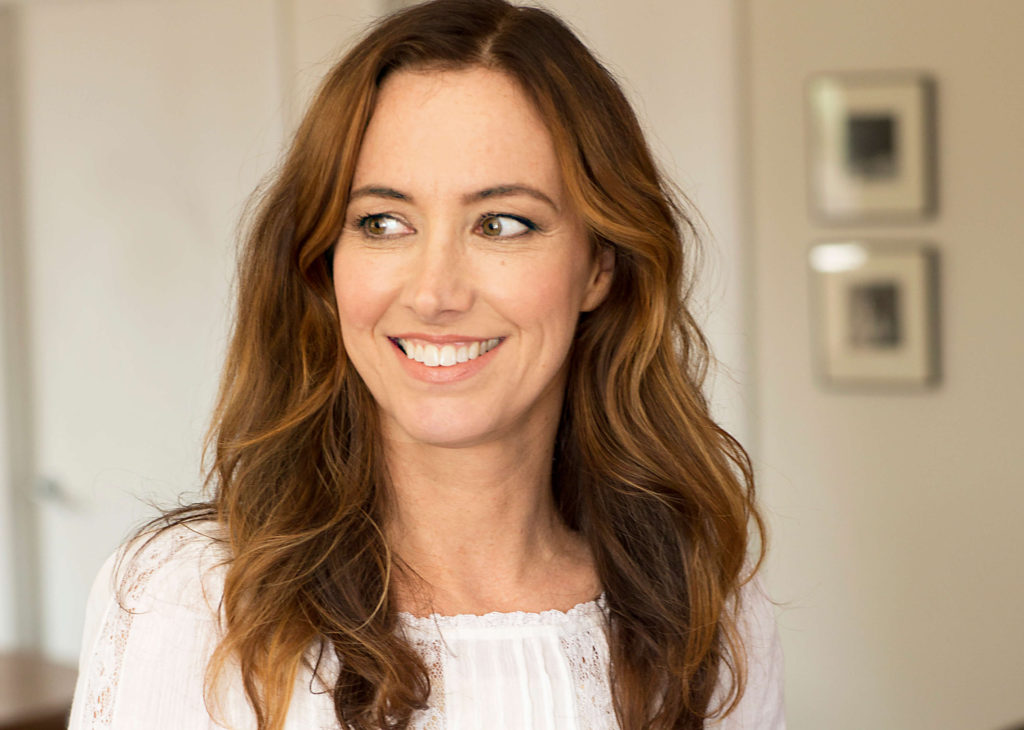 Jancee Dunn writes for many publications and has written six books. Her latest books are How Not To Hate Your Husband After Kids (Little, Brown) and the children's book I'm Afraid Your Teddy Is In Trouble Today (Candlewick Press.) Her website is janceedunn.net.