L.A. is literally on fire, DC is metaphorically on fire, and a decision by POTUS may result in a Day of Rage in the Middle East. And of course, sexual harassment and assault – and men taken down by decades of bad behavior – continue to flavor this week's news roundup. Plus, we've got a burst of pop culture awesomeness (and a bit of "weekly weird") to share with you all, so read on!
GrokNews
Fires in L.A. and San Diego force evacuations, and the footage makes it look like an apocalyptic Hollywood moviescape:
This Week in Sexual Harassment, Misconduct and Assault
Time Magazine announced its "Person of the Year" as "The Silence Breakers," the women (and a few men) who have spoken up, telling their stories, and saying "#metoo": "The women and men who have broken their silence span all races, all income classes, all occupations and virtually all corners of the globe…They're part of a movement that has no formal name. But now they have a voice."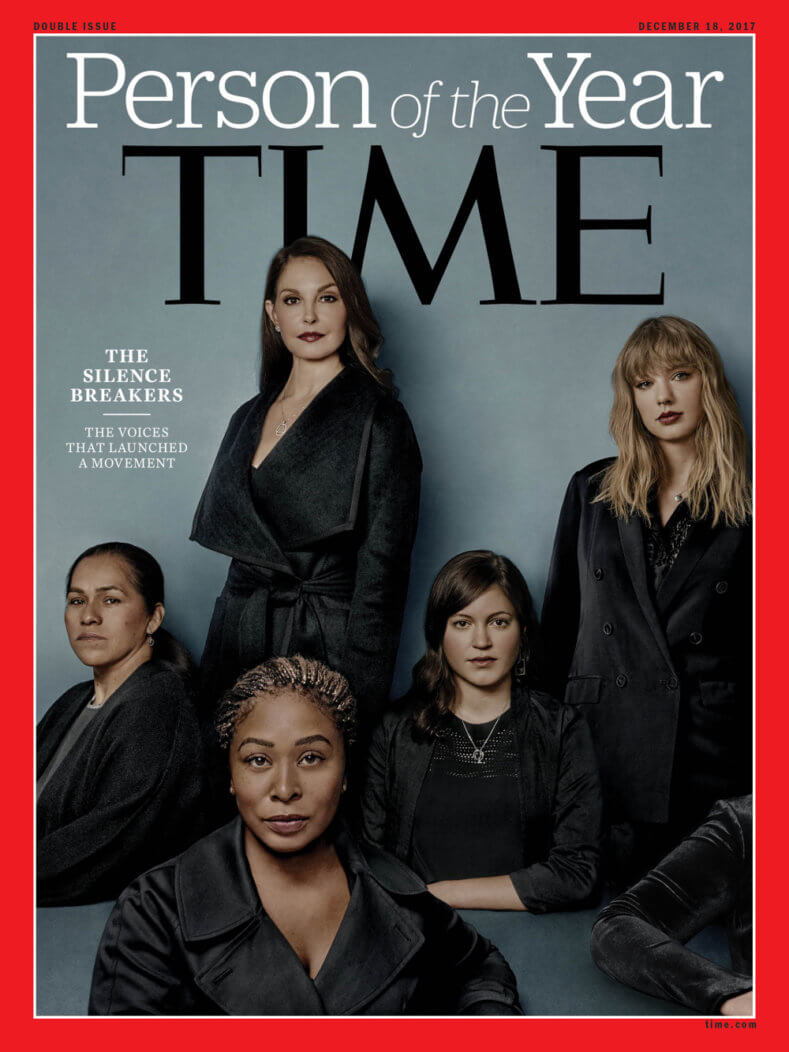 Senator Al Franken resigned his Senate seat amid allegations that he had groped several women and forcibly tried to kiss others. In his speech, he said that some of the allegations weren't true, while other incidents he "remembered very differently," but many felt it wasn't enough of an apology. Franken also used the opportunity to point out the irony that "I am leaving while a man who has bragged on tape about his history of sexual assault sits in the Oval Office and a man who repeatedly preyed on young girls campaigns for the Senate with the full support of his party."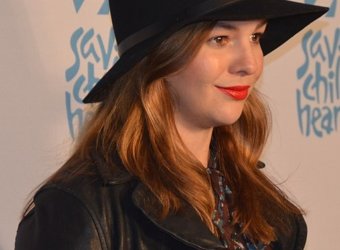 Actress Amber Tamblyn wrote in the Hollywood Reporter that to end the era of sexual harassment in Hollywood, "we must turn to each other, that women must become allies like never before in the history of the entertainment business. We must demand widespread accountability and action from our unions, representatives and film and television sets. And we must hold each other up. If you see a woman struggling at work and you're in a position to say something, do it. If you can help get more women of color in positions to direct feature films, do it. If you hear of a queer woman being bullied at her job, reach out to her and ask what you can do to help."
GrokPolitics
President Trump decided to officially recognize Jerusalem as the capital of Israel and move the US embassy to Jerusalem from Tel Aviv; this marks a reversal of decades of US policy and inflamed Palestinians, who hope to make East Jerusalem their capital city some day. There's a lot of concern that the move could deepen regional tensions, set back any peace negotiations and spark violence. There were a number of protests in the West Bank, Gaza Strip and other Middle East cities in what was termed a "day of rage"; a Hamas leader even called for a third Palestinian intifada (uprising against Israel).  
GrokPop!: Entertainment Highlights
Psychic detective Shawn Spencer and his sidekick and bestie Gus are back with a "Psych" movie December 8;  Marvel is working on "Marvel Rising: Secret Warriors," an upcoming feature-length animated film about a new generation of diverse superheroes, including characters who are Latin American, Muslim, LGBT and African-American, and many of whom are women; and Scully and Mulder are back with more "X-Files" January 3.
GrokFun ("Star Wars Is Coming!" Edition)
Star Wars meets Calvin & Hobbes? Why not celebrate the imminent arrival of "Star Wars: The Last Jedi" by imagining Kylo Ren as a mischievous little Ben Solo?
Are you Jedi-Ready? This Walmart ad empowers us all to find our inner Rey and be ready for the resistance.

The Weekly Weird
In a Senate committee hearing, lawmakers started quoting 1970s rock star Meat Loaf to prove their points. And no, it wasn't "Paradise by the Dashboard Light."

What did we miss? What stories are you talking about this week? Let us know in the comments…