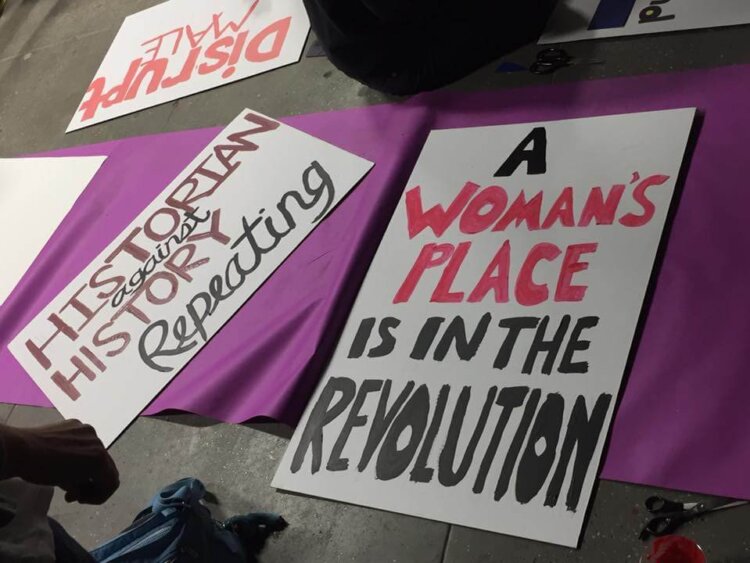 The Inauguration is today. For most of the country, this is a hard day. Not because our preferred candidate lost, but because this is historically one of the least popular presidents in the history of the United States.
His propensity for tweeting insults at people is absurd, and his appointment of members of the cabinet who are supported by the KKK, for example, worries many of us.
That being said, the next four years may bring with them many reasons for us to stand up for what we believe is in the best interests of everyone – even those whose lifestyles we may not agree with. The right for women to decide what we do with our bodies may come under attack. The rights of immigrants may as well. The rights of Muslims may.
Tomorrow, all across this great country and around the world, women and the men who love them are getting together to march together and build solidarity for a purpose. The Women's March in Washington DC is the most organized of the marches going on, but right here in Los Angeles, we will be taking our children and showing them what peaceful protest looks like.
These marches are teaching us all how organization works, how being peaceful and respectful can have an impact, and how to show the next generation what it means to get up and stand up and walk for something you believe in as an act of democratic freedom and liberty. (To find a local march, see here.)
I can't wait to see what this weekend brings. I know I'll cry tears of joy when I see thousands of people gathered together. I know I'll cry tears of frustration too. There is a long long way to go. But I'm honored to live in this country where so many women – and the men who love them – are joining together tomorrow to acknowledge the possibility for change, the hope for justice, and the believe that we can walk through this together.