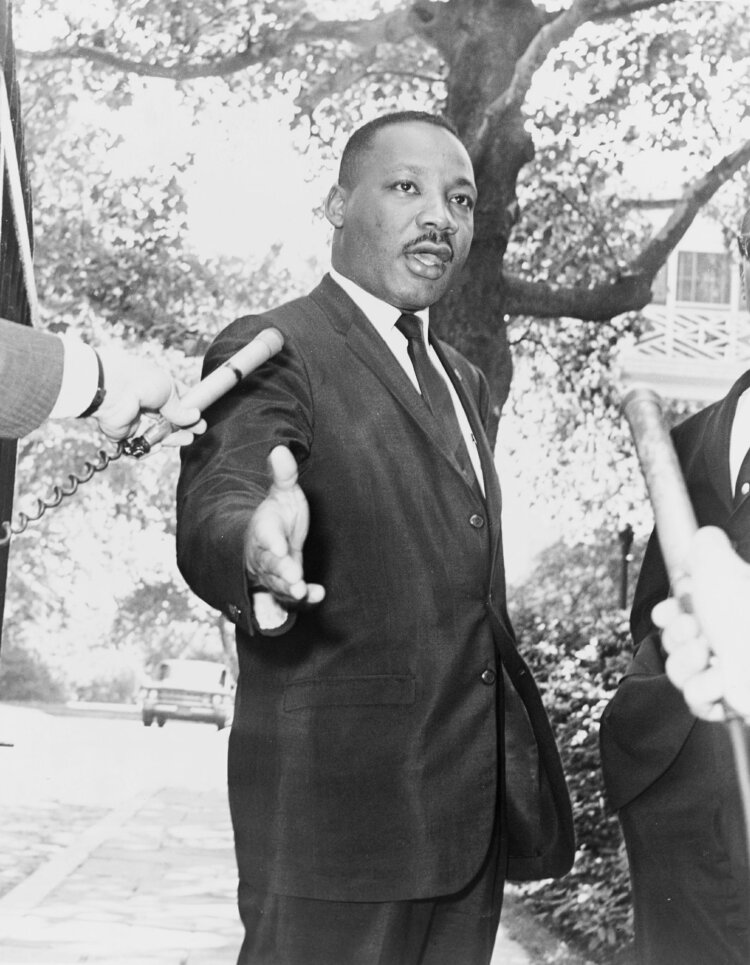 This week marked the 50th anniversary of the assassination of Martin Luther King, Jr.; CNN posted "I've Been to the Mountain Top," the speech that King delivered the night before he died, which contains some eerie, or perhaps prescient, language.
Well, I don't know what will happen now. We've got some difficult days ahead. But it doesn't matter with me now. Because I've been to the mountaintop. And I don't mind. Like anybody, I would like to live a long life. Longevity has its place. But I'm not concerned about that now. I just want to do God's will. And He's allowed me to go up to the mountain. And I've looked over. And I've seen the promised land. I may not get there with you. But I want you to know tonight, that we, as a people will get to the promised land. And I'm happy tonight. I'm not worried about anything. I'm not fearing any man. Mine eyes have seen the glory of the coming of the Lord.
King's friend Rep. John Lewis, who marched with King at Selma, remembered him on Twitter.

50 years ago today, I learned the painful news that my friend, my mentor, Dr. Martin Luther King, Jr. had been assassinated in Memphis, TN. He was my brother, my leader–that day it felt like something died in all of us. pic.twitter.com/WkjkxJvXTC

— John Lewis (@repjohnlewis) April 4, 2018
The last hospitalized victim of the Parkland shooting, Anthony Borges, was released from the hospital. Anthony, 15, was shot five times while protecting his classmates from the gunman; barricading a door like a human shield – it's likely that some of the students owe their lives to Anthony's heroic act. It's really hard to watch him in this interview from his bed – it's clear that he suffered a lot and has a long recovery ahead – but this should remind us that the effects of the Parkland shooting continue to reverberate not just on the national stage with the student activists, but with those who continue to suffer in the aftermath, and who need healing. We are wishing him a speedy and complete recovery.
Fan Life
When we watch movies, we know that the actor's portrayal was scripted by a screenwriter, but we're so caught up in the final product – the actor on screen – that we seldom think about the words that shaped those characters. But how did the writers describe those memorable characters, helping to craft indelible images that are part of our popular culture? In a great piece on Vulture, Kyle Buchanan and Jordan Crucchiola examined the descriptions of 50 female characters, and included a fun quiz that will test your ability to identify a character based on the scripted description. I only got 5 out of 10 right, so it's harder than you might think!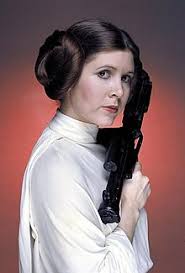 Speaking of women in film, Looking For Leia, which was previously going to be a feature-length film, is now going to be a six-part docuseries examining the lives of female Star Wars fans. The series explores expressions of fandom: From droid builders, cosplayers, saber guilds and convention goers, to women using Star Wars in the classroom, women in STEM, fan fictionalists, collectors, and multi-generational fan families. The cultural implications of women in science fiction and fantasy genre and women's media representation in these genres is discussed by cinephiles, psychologists, scholars, artists, and authors. The series reaches far beyond the legacy of Leia to examine how stories of women's fandom speak to experiences of gender resilience and resistance.
Original Wonder Woman Lynda Carter got her well-deserved star on the Hollywood Walk of Fame. The brunette who gave Wonder Woman her iconic look acknowledged that she couldn't have done it without the fans; and her daughter spoke, saying that growing up with her mom as Wonder Woman showed her girls can do anything.
Mark Hamill also got his Walk of Fame star recently, where he said "It's hard to convey my gratitude, my joy, the exhilaration of being recognized this way. I haven't been this speechless since 'Force Awakens.'"


Some other favorites who are getting stars in 2018: Jeff Goldblum, Jennifer Lawrence, Gillian Anderson, Mandy Patinkin, Shonda Rhimes, Harry Connick, Jr., Ice T, Snoop Dogg, "Weird Al" Yankovic and Lin-Manuel Miranda!
So how can you get your star on the Hollywood Walk of Fame? Step 1: Be famous and talented. Step 2: Have someone nominate you – it can be anyone, really. Step 3: Hope that the person who nominated you has a lot of extra cash lying around, because if you're selected as an honoree, the nominee has to pay $30,000: half goes to constructing the star and the other half to maintenance of the star. To answer your question, no, unfortunately I cannot nominate you this year.
Politics? Comedy? Late-Night? All Three?
Every week seems to see an exit from the White House staff that seems so strange it could be fictional – so it was no surprise to us that Dr. Evil got fired from Trump's cabinet this week. The evil – and fictional – villain was apparently supposed to be secretary of Evil "but Steve Bannon got that job," Evil (Mike Myers in a guest appearance) said to Jimmy Fallon on the Tonight Show.

Public Service Announcement
Taxes are due Tuesday April 17 (we get an extra few days because April 15 is a Sunday). Check out this handy article about what's due when and how to do it, and let Michael Che tell you how he feels about taxes and about not knowing anything about politics – this special was from 2014, and now he's co-anchor of Weekend Update, talking about politics literally every episode. Life can turn on a dime – which is ironically probably also the total amount of my 2018 tax refund.