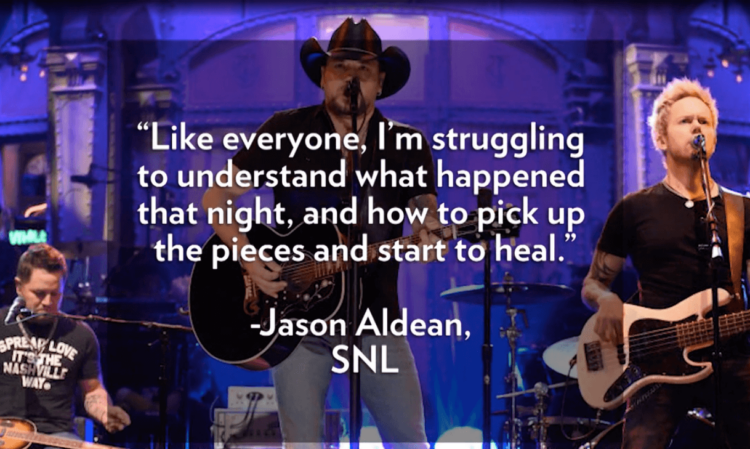 When I lived in Nashville, I really got to know the country music industry and community. As a native Angeleno, this was a whole new world for me, a whole new America that I didn't know. But, thanks to my father and grandfather, I have a real love and knowledge for country music. Our love for country music made us family.  That is why I feel compelled now to challenge country music artists and the country music community to speak up, now—specifically about the clear gun problem we have in this country.
After the Las Vegas massacre, we have all been wounded. 22,000 members of our country music family were attacked; more than 500 of them injured, and 58 of them dead.  It is time to amend the gun laws in our country so that Americans can go to concerts, cinemas, and school without fearing for our lives.  It's no longer about politics or party divisions—it's about preserving our freedom. And country music artists are uniquely positioned to help.
Country music artists already have the platform; they hold the ear of American gun culture.  There is an extension of the National Rifle Association (NRA) called NRA Country, which works to partner with the country music industry to support its lobbying efforts.
Since many fans may adhere to more conservative viewpoints,  many country artists stay silent when it comes to political or controversial issues or risk backlash. When Carrie Underwood spoke out about supporting marriage equality she was loudly criticized by conservative groups, and most recently, Meghan Linsey received death threats for taking a knee after she sang the national anthem at the Tennessee Titans' game to show solidarity with those who are also kneeling in peaceful protest. Going back even further, remember the Dixie Chicks?  Ten years later, many people are still mad at them for saying that they were ashamed that then-President George W. Bush was from Texas – fans boycotted them, and the controversy essentially ended their careers.
The south is also deeply rooted in tradition: look to the controversy over the removal of Civil War statues to get an idea. Though it has become more progressive in the last few years, country music – and many of its fans and artists – is also rooted in the same tradition, which includes certain political views.  To ask country artists to speak up on topics they know go against the general blanket of tradition is asking a lot. Long before social media, country music artists shared a special bond with their loyal fans. The artists are understandably protective of this relationship. Yet, they have the power to – and must – go to the NRA, with their fans, and effect change, because it is impossible to watch 22,000 of our family attacked and then sit back and do nothing.  Prayer is powerful, but it won't stop this from happening again. Only gun reform will.
After the Port Arthur Massacre in 1996 in Tasmania, which killed 35 and wounded 23, Australia enacted strict gun reform and restricted private citizens from owning high capacity guns. Australians still enjoy their guns and a good hunt, while avoiding mass shootings. If country music artists can get their fans to listen, those fans can make their representatives and the NRA listen.
Caleb Keeter, a guitarist with the Jason Abbott Band who was there the night of the Vegas shooting, was formerly a longtime supporter of the Second Amendment, reversed his position as a result of his experience: "A small group (or one man) laid waste to a city with dedicated, fearless police officers desperately trying to help, because of access to an insane amount of fire power," Keeter wrote on Twitter. "Enough is enough." (Complete statement below…)
— Caleb Keeter (@Calebkeeter) October 2, 2017
If country music artists step up and speak up on gun reform, we can take the "politics" out of it and make it a discussion about protecting our communities, and protecting our people, the American people. So, as a country music fan and someone who is part of your community, I am asking country music artists and the country music community to help lead the dialogue for a safer future for all Americans, especially our children.
As Ronnie Dunn sings, "Peace love and country music, Lord we could use some more."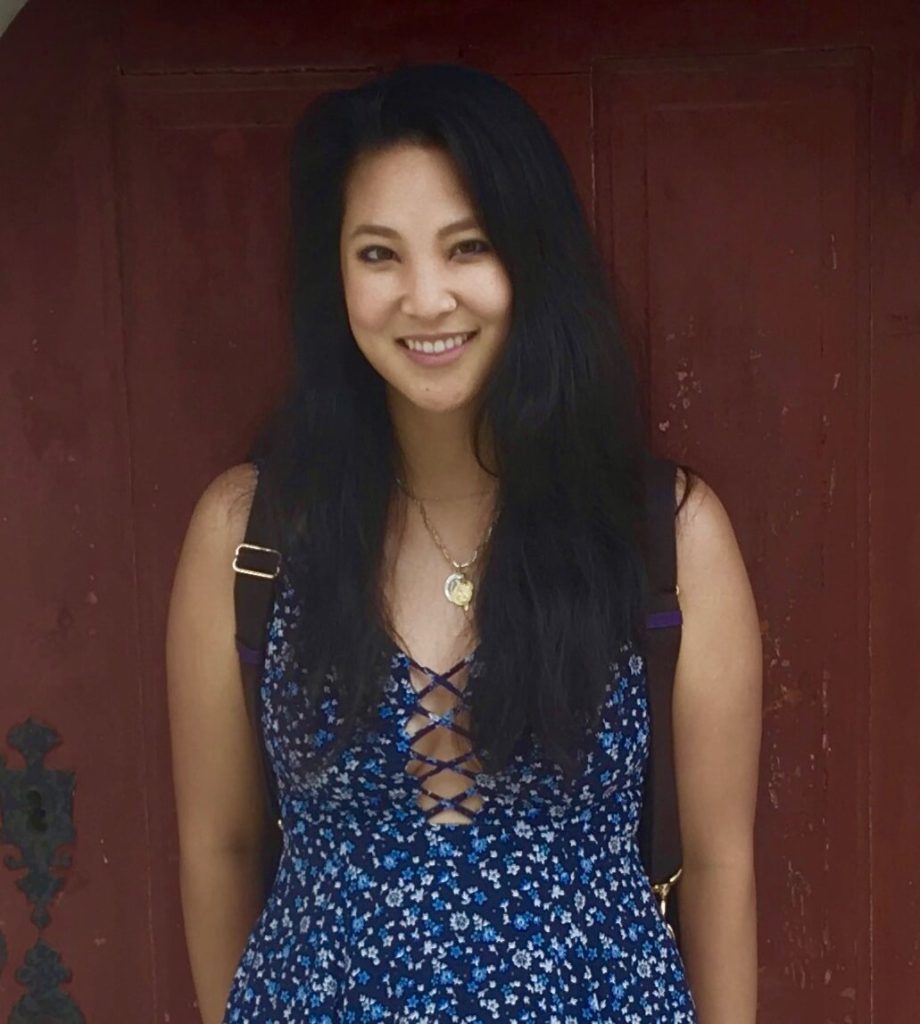 Justine Wentzell is an entertainment industry executive for an independent film studio, Recording Academy member, and advocate for educating on and ending intimate partner violence. She also runs her own blog, "Love, Justine," and you can discover the world with her through "Tea with Justine" every Sunday on Love, Justine's YouTube channel.