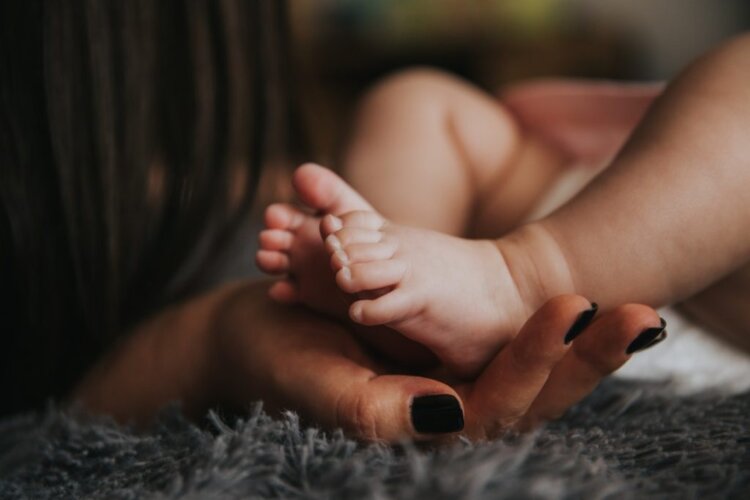 There is a maternal health crisis in America. According to the CDC, Black women are nearly four times more likely to die during pregnancy and childbirth than white women. They are also more likely to need a C-section. These maternal death rates are increasingly impacting women across all socioeconomic classes, and are higher in the state of Georgia than some developing African countries.
My organization, Bellies to Babies, is on the front lines of the maternal death crisis.
The Bellies to Babies program is designed to promote change in the community. Through our free childbirth education, doula training, and doula programs, we help provide services to women who are medically underserved, uninsured or underinsured, both locally and internationally. Specializing in education, support and the essentials for childbirth and parenting, our primary goals are to provide evidence-based care and resources, adoption and implementation of "Best Practices" and improving outcomes with community level programs. 
A recent trip highlighted some of these maternal health issues and illuminated how and where B2B can make the most impact when it comes to safe pregnancy, labor, and birth practices. In August 2016, we embarked on a very important trip to Uganda, where Bellies to Babies was able to serve in a hospital that was understaffed, under-equipped, and had lost funding from the U.S. and other organizations around the world. Because of generous donor contributions, Bellies to Babies was able to bring in medical supplies, serve hundreds of families, buy materials to repair hospital beds that were putting mothers at risk for infection, and feed 700 orphans for two weeks.
At the hospital in Uganda, there was a high volume of patients, with women coming in very dehydrated, malnourished, many with HIV, and most at risk for both hemorrhage and tearing (due to their tissues being so delicate due to living conditions). Yet despite all of these health risks, there is a low C-section rate and little death. Women were treated with respect, and regardless of their circumstances, they demanded to have their babies with them immediately. 
The doctors, midwives, parents, and volunteers all do their part in ensuring the safety and better outcomes for birthing families in Uganda, despite a lack of supplies. Unfortunately that could mean a middle of the night pharmacy run for an IV bag or other medication when the hospital was out.
The funds that had been raised for the trip allowed us to bring life saving supplies for the duration of our trip, as well as leave the staff with dopplers, stethoscopes, and other necessities. While we brought suitcases and suitcases of supplies with us, everything was used up in less than a week! The hospital even ran out of pitocin, which can be life saving in an emergency situation.
The doctors and midwives are not paid very well, yet it's clear that they pour everything they have into their work. They do all they can with limited resources.
In Uganda, we were a drop in the bucket. A long-term solution is necessary and their needs remain. So after we returned from Uganda, we did a fundraising event for fellow birth warrior and CNN hero Robin Lim. We invited Judge Glenda Hatchett to speak and view the quilt square the Safe Motherhood Quilt Project made in memory of her daughter-in-law who had died a few months before, only hours after giving birth. Listening to Judge Hatchett share her family's experience and the death of Kira Johnson, an affluent, young healthy mother, broke my heart. It was too close to home. These weren't numbers in a report, or even a memorial square on the quilt. This was a grandmother and mother to a son who lost his wife because of a doctor's negligence. Robin shared a similar story. They were two elders in the room who have experienced a similar loss. 
Although B2B travels to other nations to assist and gain knowledge on how to best serve different communities, our focus is here, in the US. America has the highest maternal mortality rate among developed nations. In Georgia, the maternal death rates are some of the highest in the nation, and higher than some African developing nations.
In 2017, B2B was able to partner with organizations that provided grants for three pilot programs that have helped fill the gap in healthcare. Thirty newly trained B2B doulas recently reported on the births they attended for mostly underserved WOC in South Atlanta. Only one mother had a C-section out of 30 births. Twenty-four had unmedicated births, and three of those were waterbirths.
Imagine if the C-section rate was 1 in 30 instead of 1 in 3 because doulas were available to all women, and the percentage of midwifery care available was higher than obstetric care for the low-risk women!
We also designed new curriculum to better serve the LGBTQ community with the help of a grant from Atlanta Pride Committee. We are encouraging our newly trained doulas to be inclusive in their language and to help provide resources not otherwise available to underprivileged communities. 
For 2018, we have more doulas in training, a doula teacher training, childbirth classes, and we just hosted our Safe Maternity Conference featuring a keynote from Ina May Gaskin. For those looking to support our work, please check out one of our upcoming events or consider donating today.