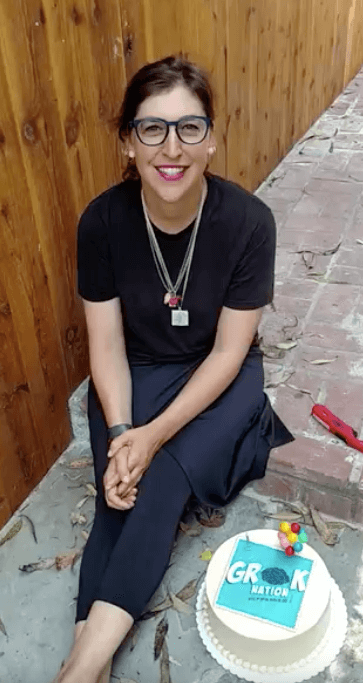 Today is the day! If you've been following us all week, then you already know that today is officially our 1st birthday here at GrokNation!! We've been celebrating all week long:
Our anniversary apparel sale with big discounts is running through Monday, 8/15…
We're running a contest, asking people to upload screenshots of their favorite posts and we'll pick three winners to receive a brain notebook signed by Mayim…  (be sure to tune in to our socials tomorrow when we announce the winners!)
And we launched a new opportunity for YOU to write for us!
The only thing missing was a birthday cake! Well, thanks to Big Sugar Bake Shop we got one – it's vegan, it's chocolate, and it's delicious! It also has our brain logo on it! (Mmmm, brain logo.)  As you saw in the video, Mayim finally lit the candle on our cake, sang and blew out the candle with a wish.
The entire GrokNation staff thanks you –  we could not have reached this milestone without you and appreciate your love, support and well wishes on this special day and every day. Here's to another year of success! Grok on, Grokites!