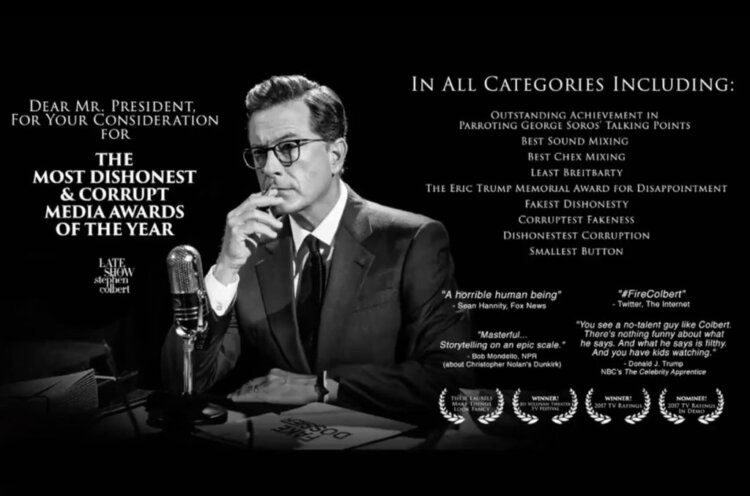 Inside the Trump White House; Trump tweet-taunting North Korea and the press; big changes coming to Hollywood; and the Golden Globes are here! Read on for more – and a special announcement about the Golden Globes at the end of this week's news roundup…
First up…Politics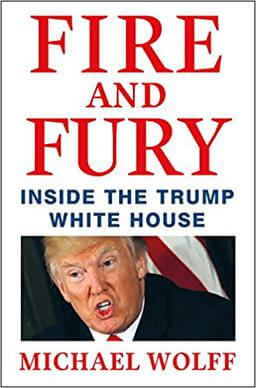 Fire and Fury is signifying something….This week the nation has been abuzz about the Trump administration, thanks to a new book by reporter Michael Wolff that reveals stories about POTUS and his team that are both damning and engagingly written, allegedly based on interviews with former Trump advisor – and past and current Breitbart bigwig Steve Bannon. The trouble is that Wolff has come under fire before for his reporting, but if even half of the book is true, the stories he tells are bananas. (That's a technical term.) And POTUS, unsurprisingly, skewered both interviewer and interviewee: "I authorized Zero access to White House (actually turned him down many times) for author of phony book! I never spoke to him for book. Full of lies, misrepresentations and sources that don't exist. Look at this guy's past and watch what happens to him and Sloppy Steve!" On CNN, former Trump White House press secretary Sean Spicer said, "There's a lot of the quotes that I know are attributed to myself and to other people that frankly never happened," Spicer said. "There is no question that the accuracy of this book is definitely in question." Meantime, regardless of whether this journalist is telling the truth or not (and I hate that we have to say things like "regardless of whether this journalist is telling the truth or not") the book is a #1 bestseller on Amazon as I wrote this January 4, a day before its release.
Speaking of POTUS, his tweets in the New Year have run the short range from panic-inducing to ridicule-provoking: he taunted N. Korean leader Kim Jong Un by reminding him that "I too have a Nuclear Button, but it is a much bigger & more powerful one than his, and my Button works!" and then – perhaps inspired by Hollywood's award season – noted that he's going to announce "THE MOST DISHONEST & CORRUPT MEDIA AWARDS OF THE YEAR on Monday at 5:00 o'clock. Subjects will cover Dishonesty & Bad Reporting in various categories from the Fake News Media." This prompted Stephen Colbert to immediately launch his campaign for this award, which he dubbed "The Fakies," including renting a billboard (a Col-billboard?) to urge Trump to consider him for this honor.
Trevor Noah and The Daily Show had a similar thought, taking out an ad in the New York Times – or as POTUS calls it, "the Failing New York Times" – asking for Trump's consideration with the tagline "So fake, this ad isn't even real…"
The Daily Show is running a full page Oscar-style "For Your Consideration" ad in the New York Times today, aimed at winning President Trump's upcoming dishonest media awards… pic.twitter.com/iVO8avtPlE

— Eamon Javers (@EamonJavers) January 5, 2018
Hooray for Hollywood (Bigwigs Who Are Demanding Change)
Hollywood's culture has got to change, demand two new initiatives designed to bring gender equality and end sexual misconduct in the industry. Time's Up is a collective of 300 women who work in Hollywood who have committed to an initiative to combat Hollywood's longstanding environment of tolerance for sexual harassment, as well as fighting harassment in non-Hollywood, blue-collar work environments. The group's legal defense fund is designated for less privileged women who would otherwise be powerless to fight sexual misconduct. They are preparing legislation to penalize places of work that silence victims of harassment or tolerate the perpetration of harassment, and are fighting to reach gender parity at studios and talent agencies. Time's Up also requested that women on the Golden Globes red carpet this Sunday wear black. (More on that below…) And 5050By2020 is charging Hollywood leadership to consider the demographics of their employees in comparison to the demographics of the audiences who consume content, asking networks, studios, talent agencies, unions and other industry organizations to place women, people of color, LGBTQIA+ and people with disabilities on their boards, as department heads, partners and senior executives or at other high leadership levels with decision-making responsibility. Their goal is to reach gender parity by the year 2020.
And in E! (The Esther Entertainment News Network)…some TV highlights!
The Good Place is back, and I am here for it. This clever, quirky and subversive show brings together afterlife theology, philosophy and comedy, and it should be on every day. If you haven't tried it yet, I suggest you watch the first three episodes of Season 1 (and then the rest of Season 1 – it goes fast). Don't ruin everything by "joining" for this season – watch the way we all did in discovering the show and realizing its true genius (and the emergence of D'arcy Carden as the outstandingly loopily chipper Janet, see below for a nonspoilery gif). You'll thank me later…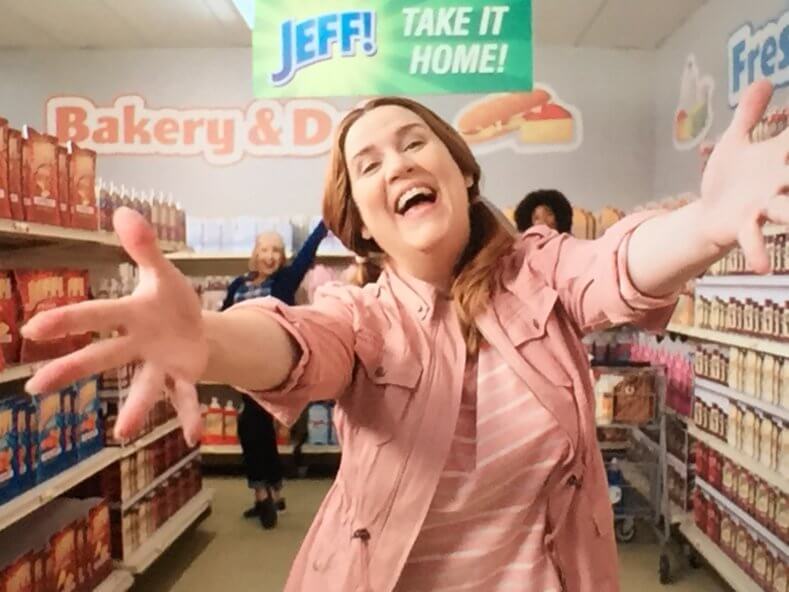 Crazy Ex-Girlfriend is also back, and that means we can resume the singing, the dancing and the exploration of what life is like living with mental illness. It is both more fun and more wrenching that it sounds, but clever lyrics, lampooning of various musical styles, and a strong supportive cast playing Rebecca's group of diverse friends with their own storylines – including the amazing Donna Lynne Champlin (left) – makes these challenging topics more accessible.
The Golden Globes invade television sets (and cause L.A. traffic trouble) on Sunday. Three things to look for:
Seth Meyers is hosting, meaning that political humor will likely take center stage. Meyers has been so good on his show, especially in the "A Closer Look" series, which seems like a smarter and more politically aware – and less sarcastic – cousin to his "Really?? With Seth (and Sometimes Amy Poehler" sketch that he used to do on SNL.
Women at the Golden Globes have been charged to wear black in solidarity with sexual misconduct victims (this is part of the abovementioned "Time's Up" organization); critics of this plan think it achieves nothing and that the absence of high-profile women from such events would make more of a statement than the embrace of one of the most universally flattering colors at this fancy show. Some men are also joining the visual protest.
I'm going to the Golden Globes! Well, virtually: I'll be doing a @GrokNation Twitter Takeover starting during the red carpet after 4pm (the show starts at 5pm LA time on NBC). Join me there for commentary as the show goes on…and on…and on…)
What did we miss? What are you talking about this week? Let us know in the comments. And happy first week of 2018!