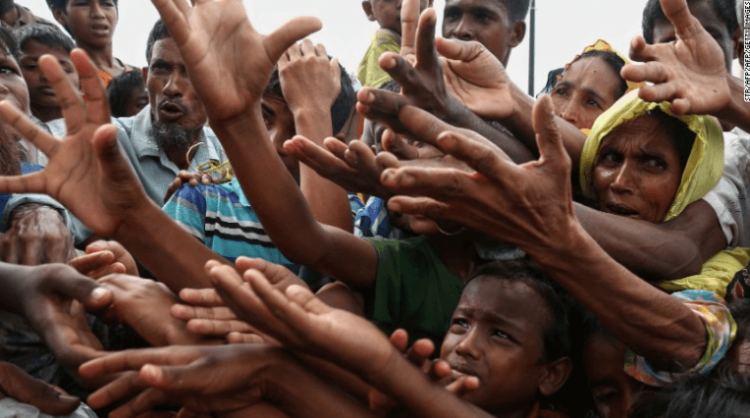 While many of us may not be able to find Myanmar on a map, it is a real country with a real and worsening problem: the treatment of the Rohingya, the "most persecuted minority in the world."
In Myanmar, even the word "Rohingya" is taboo: The country's leaders don't use it and have asked the international community not to use it, either. Instead they refer to Rohingya as "Bengali" — marking them as immigrants and foreigners from Bangladesh and not part of their homeland. These same Rohingya also are subjected to massacres, rapes and destruction of property, and more than 400,000 people – at least 240,000 of them children – have been forced to flee for their lives
Here are some things you need to know about this crisis:
What is Myanmar? Myanmar, officially the Republic of the Union of Myanmar, is a sovereign state located in the Southeast Asian region, bordering Bangladesh. It was once known as Burma, until the ruling military junta, a group that rules a country after taking power by force, changed the name in 1989.
Who are the Rohingya? The Rohingya, an estimated 1.1 million (2%) of the country's population, are a predominantly Muslim ethnic group that have lived in Buddhist-dominated Myanmar's Rakhine State, on the southwest coast of Myanmar, since the 9th century. The region is one of Myanmar's poorest, where according to the World Bank [LINK?], up to 78% live in poverty, with a lack of access to basic goods, services and opportunities.
How did this persecution start? In 1982, Myanmar passed a citizenship law that stripped the Rohingya of citizenship, leaving them without access to healthcare or education. In 1994, the government stopped issuing birth certificates to Rohingya children. The 2014 census, the first to be conducted in Myanmar in 30 years, excluded Rohingya from the list of 135 officially recognized ethnic groups. From restrictions on who they can marry to how many children they can have, the Rohingya faced constant discrimination and had been targets of the government. Violent eruptions soon followed.
Why are we starting to hear about this now? On Aug. 25, and earlier in October 2016, the Arakan Rohingya Salvation Army (ARSA) -a small and poorly equipped rebel group that seeks an autonomous Muslim state for the Rohingya – attacked more than 25 military and border posts, killing about a dozen Myanmar security personnel. What kind of violence are the Rohingya experiencing? In response to ARSA's attacks, Myanmar's military launched a massive "clearance operation," which the UN high commissioner for human rights has called "a textbook example of ethnic cleansing." Widespread violence has been reported, including massacres and rapes, and villages being burned down. There are reports that the military has laid land mines along the border with Bangladesh, to ensure those fleeing won't return. The recent attack and subsequent cleansing has prompted a mass exodus. The UN says more than 410,000 Rohingya, at least 240,000 of them children, have fled to Bangladesh since the violent military crackdown and are crowded in desperate conditions. For now, the Bangladesh government and community leaders have welcomed the refugees.
So, they've found refuge in Bangladesh: isn't that good? While it's better than what they left, Bangladesh is one of the most densely populated countries in the world; more than 160 million people are tightly packed into a country about the size of Iowa. And in August, Bangladesh was hit with the worst flooding in 100 years, destroying 100,000 houses.
Is there anyone who can stop the persecution and protect the Rohingye? Myanmar State Counselor Aung San Suu Kyi, who is seen as the top civilian leader but has no real authority over the military, has attracted increasing international criticism for her failure to stop the violence against the Rohingya. In a September address to the United Nations, Suu Kyi "did not denounce alleged atrocities against the Rohingya community and claimed the government needed more time investigate," according to CNN. Suu Kyi's apparent reluctance to address the Rohingya crisis has prompted the suggestion – and more than 400,000 people's signatures on a petition – that her Nobel Prize be revoked. (Malala Yousafzai and Archbishop Desmond Tutu were among 22 Nobel laureates who wrote an open letter to the UN Security Council in 2016 urging swift action to quell the crisis and help the Rohingya.)
Thought the situation is bad, there are things you can do to help. Without direct access to the Rakhine State, most of the aid is being sent to camps in Bangladesh.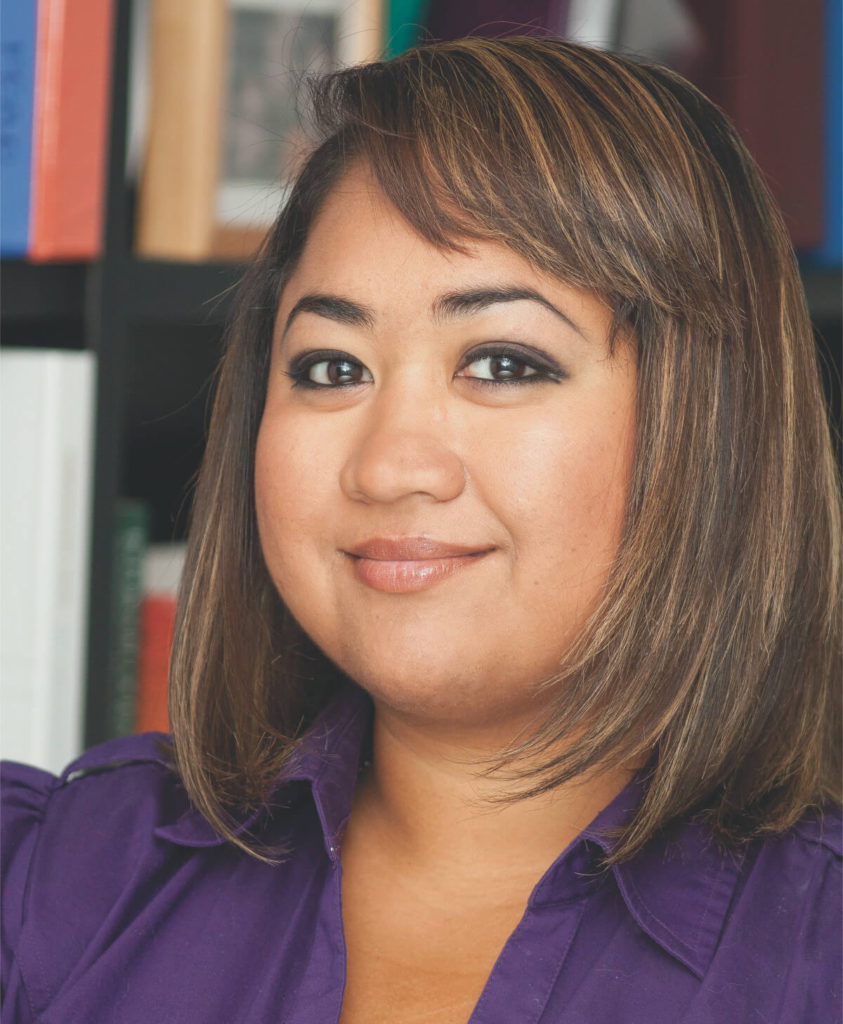 Marium F. Mohiuddin was born and raised Muslim in the great state of Texas, which was no easy task for her parents, who were immigrants of Pakistan. Marium has dedicated her life to working toward helping and advocating for the American Muslim community. Professionally, she has worked in communications and publishing for the past fifteen years. In 201​3​, Marium ​launched her communications ​firm merging her two passions – nonprofit work and communications – and in 2016, she took that passion one step further when she went back to school to get her MBA in nonprofit management.