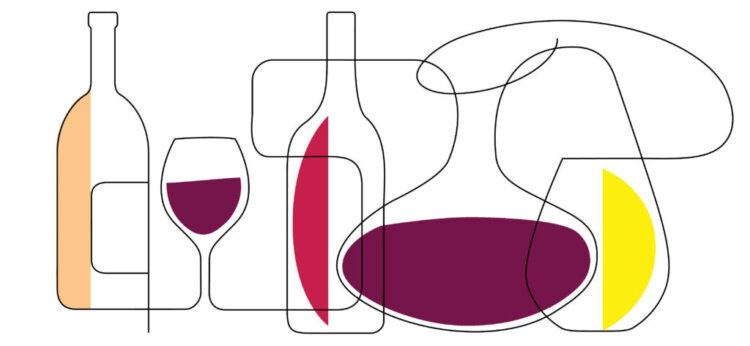 Like many young people, Vanessa Conlin was led to New York to pursue a passion. She was on a "hard-core path to be a classical musician," so she went to the Manhattan School of Music. But once she was in the city—as is the case with many transplants—she developed a love of food and wine.
While developing these passions, Vanessa says she found an overlap between the two. "[Both are] something that we each appreciate individually with our senses," she tells Grok Nation. "It's just like going to the same concert as your friend or sharing a bottle with someone—they might find different things in it that they enjoy or don't enjoy. Then it's such an interesting discussion to talk about how we all react individually."
But despite the similarities, after earning her master's degree in music, Vanessa knew she wanted to pursue wine alone. And she started at the bottom—working in restaurants, for a distributor, and as a sales person at a wine store. She eventually received her WSET diploma and, in 2010, relocated to Napa with her husband to learn about vineyards and production.
For the past eight years, Vanessa has been working in wineries, but a year ago she began working as a buyer as a Vice President for Wine Access. She sources wines from all over the world for the wine enthusiast site. At Wine Access, you can purchase all sorts of wines through the store, but for members, they also highlight one wine a day that they think is "really extraordinary."
"The main focus, obviously, is quality and diversity of styles and price points, but also smaller production and things that you're not going to find just walking into Trader Joe's," Vanessa explains of their selection process. "We do this really deep dive on what does it taste like, but also about the producer, about the region. We don't just google things and then write it."
Vanessa gets to travel to vineyards, see the production, and interview the winemakers. Her desire to tell the stories behind wines is why we knew she would make a great selection for Wine of the Week, which is… 2013 Nicholson Jones Selection Chardonnay Dolly Hill Vineyard.

The story behind it: "This is an un-oaked Chardonnay from a single-vineyard in Carneros, which is very much influenced by the cooling breezes from the San Pablo Bay. The winemaker is Julien Fayard, one of the new generation of Napa superstar winemakers. He crafts this wine to showcase the purity of the fruit by fermenting and aging in stainless steel, which also brings a freshness to the palate and a focus to the finish.
Why she chose it: "For me, this wine bridges the gap between California ripeness and the taut acidy of Chablis."
Why it's great right now: "In the summer heat, I crave crisp wines with bright acidity. This is also a crowd-pleaser for summer get-togethers as it has a ripe and fleshy fruit profile but also a mouthwatering freshness. The un-oaked style is extremely versatile and pairs beautifully with the seasonal summer produce that can be found at local farmers markets."
More on how she'd pair it: "Little gems with crab and avocado, grilled salmon, and heirloom tomatoes with mozzarella and basil."
Other wines she's loving: "I've always loved Cru Beaujolais, but I'm having a renewed love affair now that the 2016s are in the market. The wines are a bit less ripe than the 2015s, but full of charm, expressiveness and pure deliciousness!"
Purchase the 2013 Nicholson Jones Selection Chardonnay Dolly Hill Vineyard wine is available for $30 on Wine Access. 
Read our past Wine of the Week recommendations here.