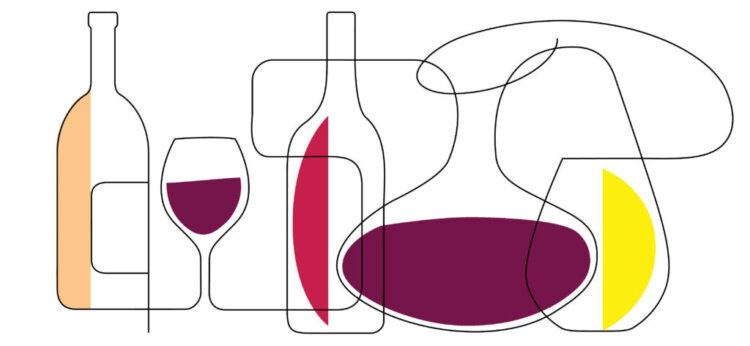 Today's Wine of the Week coincides with the launch of The Bordeaux Kitchen, a book by Tania Teschke filled with recipes, nutritional tips and wine pairings. It's taken many years for Tania to gain that knowledge.
Since the '90s, Tania and her husband have traveled and lived all around the world: Croatia, Paris, Moscow, Tokyo and more. She worked as a freelance photographer and writer, which helped her learn about travel, culture and food.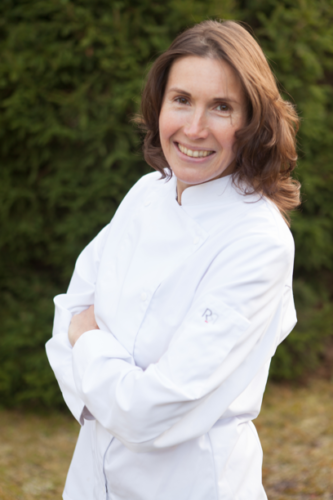 In 2013, with their two kids, Tania and her husband moved to the famed wine area in France. There, her interest in food and health escalated. "I always appreciated good food, but it was in Bordeaux that I realized I needed to nourish myself and my family better," Tania explains. "It was there that I learned about the importance of eating nutrient-dense, unrefined foods, and living a healthy lifestyle in the French gastronomic tradition, and how these contribute to health."
After improving her family's health and taking a year-long wine course at the University of Bordeaux, she penned The Bordeaux Kitchen. With more than 180 recipes, the book provides a resource and guide to cooking in the French tradition. There are also sections devoted to nutrition, butchering, and of course… French wine.
Tania worked with French sommelier and cellar master Annabelle Nicolle-Beaufils to create wine pairings throughout The Bordeaux Kitchen. This deep knowledge of wine—particularly in the Bordeaux area—is why we turned to her for this week's selection.
My wine of the week is Clos Floridene, a red blend of roughly 75% Cabernet Sauvignon and 25% Merlot from the Graves region.

More about the Graves region: "Graves wines are named for the gravelly soils in which they grow, where the sun heats the gravel by day, keeping the vines warm into the night, but also helping with water drainage for the soil in which the vines must grow deep roots to find adequate water."
The story behind the wine: "Clos Floridene is made by my late wine professor, Denis Dubourdieu, and his wife, Florence. The wine's name comes from both their first names put together. (His family carries on the winemaking tradition even though he passed away in 2016.) It's an approachable red Bordeaux, as the Bordeaux Graves typically are: not too heavy, but complex and aromatic. In my opinion, it's a fine representative of a solid Graves red."
Why it's great right now: "Depending on the year (millésime), this versatile wine is medium to full-bodied and rich enough to stand up to most of your flavorful summer BBQ dishes, while also not being too heavy for a summer's evening. Served slightly chilled, it will warm as the moments progress, revealing an evolution of aromas and flavors Professor Dubourdieu was so fond of: black currant, cherry, plum, spice, combined with rounded tannins on the palate."
How she'd pair it: "For summer, I would pair it with my Rosemary Pork Ribs recipe (which you can find in The Bordeaux Kitchen), or with a steak and sautéed vegetables."
More on pairings: "Try not to worry about making a 'bad' pairing of food and wine. If you know you will have guests over, try a few different wines ahead of time with the food you will be preparing, if your budget allows. For guidance, ask in a wine shop, look the dish up and see if you can find wine pairing recommendations."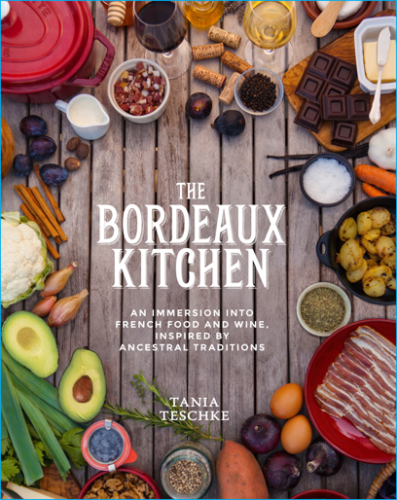 Three tips from her book:
Invest in great kitchen equipment. If you have heavy cast iron pots and sharp, high quality knives, food preparation and cooking will be so much more enjoyable.  
Keep key spices (peppercorns and a grinder, and both fine and coarse sea salt) and herbs (fresh or dried) on hand, or grow them yourself (such as rosemary, thyme, parsley, sage).
Use high quality cooking fats—not vegetable oils—for cooking. You will experience much more flavor in vegetables cooked in duck fat, tallow, or butter, and you will be much more satisfied, with less propensity to snack between meals. I'm all about nutrient density. Cooking with nutrient-dense animal fats from organic and/or grass-fed sources will keep you lean and nourished, whereas vegetable oils (like canola, corn, safflower or soy) are oxidized before they are even bottled. They are tasteless, inflammatory, cheap, and support the petroleum-based system many of us wish to separate ourselves from. Meanwhile, the "farm fats" as I like to call them, can actually improve your health, as I have seen with my own family.  
Purchase Clos Floridene on Total Wine for $39.99. You can also purchase The Bordeaux Kitchen on Amazon for $39.95. Follow Tania on her food blog, on Instagram, FaceBook, Vivino, YouTube, Twitter or her photography blog.