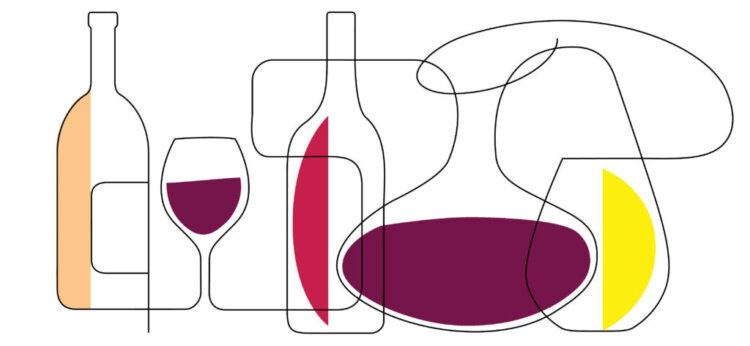 It might not have been his intention, but Stacy Clark's high school biology teacher prepared her for a life in the wine industry. The winemaker for Charles Krug first dipped her toe in that world when Mr. Holm took his class on a field trip to Concannon Vineyards in California's San Francisco Bay area. There Stacy toured the facility, picked grapes and learned about the fermentation process. And that was all she needed to get hooked.
With a degree in biology from the University of California at Davis and an education in winemaking and viticulture, Stacy began working in Napa Valley, interning at Stags Leap Wine Cellars and then taking a position at Pine Ridge Winery. At the latter, the young winery grew their annual production from 7,000 cases to 75,000 cases throughout her 15-years there.
With years of experience under her belt—and a brief stint at her own brand, Galland Clark—Stacy took over as winemaker for the Peter Mondavi family at Charles Krug Winery in 2011. At Napa Valley's oldest winery (it was founded in 1861 by Charles Krug, a Prussian immigrant), Stacy oversees the production of the brand's estate-grown Napa Valley wine. She spends time with small production and legacy wines, but her main responsibility is the Napa Valley Cabernet Sauvignon and Merlot and the St. Helena Sauvignon Blanc. Which is why it's no surprise that her selection for the week was something close to home…
My wine of the week is the Charles Krug 2017 Sauvignon Blanc.

Why she chose this wine: "I have really come to love Sauvignon Blanc. Prior to working for Charles Krug, I had done some small lots for other wineries, and having the whole estate to work with at Charles Krug has been really interesting. There is a lot to work with here, using different yeast strains that can tease out more fruity aromatics, the timing of the picking, the temperature of fermentation—it's a really fun project from a winemaking angle."
The story behind the wine: "The family has produced Sauvignon Blanc since the 1960s, and in the late '90s they did some research and adopted a more "reductive"/ "New Zealand" style of winemaking, incorporating night picking and some skin contact that enhances and preserves a lot of the aromatics."
How she's put her mark on it: "I have modified the picking for more acidity and brought in some different yeasts and fermentation techniques. We handle it very carefully in the cellar to preserve all of the beautiful fruit and texture—it is 100 percent Sauvignon Blanc, 100 percent tank fermented."
Why it's great right now: "The brightness of the acidity and fruitiness, and moderate alcohol, make it work both on its own or as a lovely wine to start a meal. It's a great wine to sip on a summer day."
How she'd pair it: "Though it's a versatile wine, it goes really well with fruit, lighter cheeses, Asian foods, lightly spicy foods, salty nuts and meats like prosciutto."
Other wines she loves: "I really like some of the aromatic white blends and some of the rosés, and middle-bodied reds like Malbec and Syrah. And I am a big fan of a lot of the New Zealand Sauvignon Blancs that are so available now."
Purchase Charles Krug 2017 Sauvignon Blanc on wine.com for $17.99. Learn more about the winery on its website and Instagram.