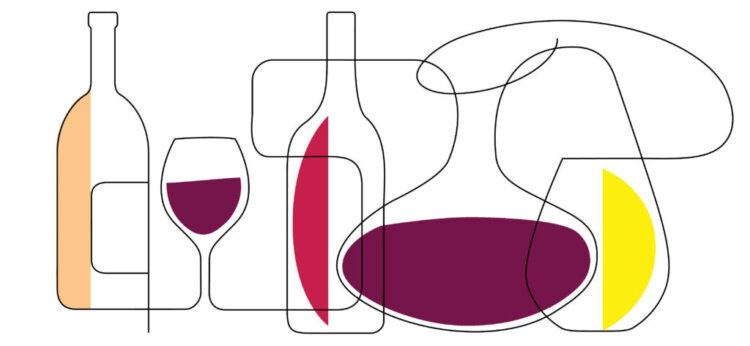 Being a business owner, chef, restaurateur, mom and wife is a balancing act and a lot of work," chef Samantha Carroll tells us.
And when she says "a lot of work," she isn't kidding. Right after graduating from culinary school in 2010, Sam opened Hot Tails—a restaurant in New Roads, Louisiana—with her husband, Cody. It became a favorite in the area and capitalized on Sam and Cody's mix of Cajun and Creole creativity.
After serving their "hardcore South Louisiana" fare for five years, they opened Sac-a-Lait in the Warehouse District of New Orleans. With its innovative, daily-changing menu (think items like alligator and duck hearts), the restaurant quickly made a name for itself. The year it opened, in 2015, it was named Restaurant of the Year by New Orleans Magazine and Travel+Leisure named it the best Farm to Table Restaurant in New Orleans.
In 2017, the Carrolls were featured in the Food Network show Cajun Aces, which followed them as they sourced their ingredients from their family farm in the Bayou. (By the way, if you've never heard of late night redfish bow hunting, you should check out Cajun Aces.)
But as busy as Sam is, that hasn't stopped her from using her success to help others. "I always make it a point to bring up the importance of women in the industry whenever I speak at my alma mater culinary school, when hiring a new chef, or just being vocal about the industry in general when speaking to different outlets."
To that end, she recently participated in NOLA Talk: Women Empowerment, an event highlighting women in the hospitality and tourism industry. "It was an incredible experience sitting there with women from all facets of the hospitality industry," Sam says of the panel. "It's a reminder that if we keep paying it forward, then maybe we can help someone be the best possible industry leader they can be."

Paying it forward for us, Sam has taken time to give us her weekly wine pick.
"My wine of the week is Ferrari Rosé—hands down."
Why she chose this wine: "I think the saying 'rosé all day' was invented specifically for this sparkling wine! I drink it the most when eating boiled or grilled seafood! Lobster, crawfish, clams, oysters… you name it!"
Why it's great right now: "This is the time of the year where you want to be outside and this wine is perfect for that. It's cool, crisp and bright!"
How she'd pair it: "My perfect rosé pairing is chargrilled oysters. This is one of our most popular dishes at Sac-a-Lait and very popular in New Orleans in general. Plump Gulf oysters are brushed with our own jalapeño-bacon butter and grilled to perfection. The char of the oysters and the kick of the jalapeño pair perfectly with the crisp, bright and effervescent pop of the Ferrari Rosé. The wine cleanses your palate and gets you ready for more oysters. It's a match made in heaven!"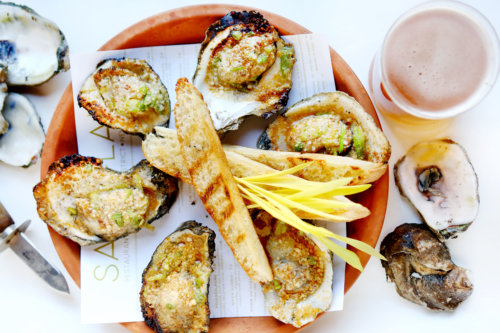 Another wine she's loving: "I'm also into Blanc de Blancs right now. Something about eating a heavy garlicky dish and sipping Blanc de Blanc puts me in my happy place."
One last thought: "Laissez les bons temps rouler!"
Purchase Ferrari sparkling rosé on wine.com for $32. And if you're in New Orleans, visit Sam at Sac-a-Lait.