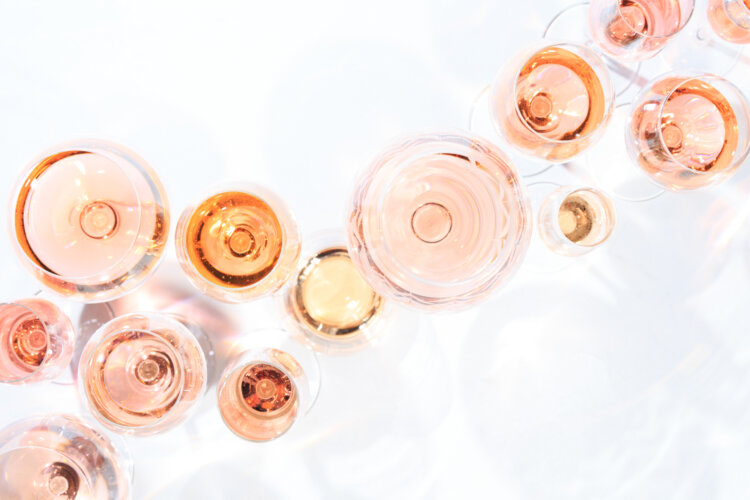 There are 158 master sommeliers in the world—and only 25 of those are women. Even though we feature female sommeliers each week, it's still a male-driven field in many ways. But Roni Ginach, sommelier of Michael's Santa Monica, says that's not where the exclusion ends.
"There are also very few queer sommeliers and even fewer sommeliers of color," she explains. "I try to support anyone I can coming up in this industry, especially if they happen to be a woman, queer or of color—winemakers, as well. It does feel like a responsibility to represent my community on the floor and to breed collaboration with rather than competition between my colleagues in the field."
And she has a good-standing in the community, in part, thanks to her work at Michael's. Founded in 1979, the LA eatery helped build the farm-to-table movement and bring "California Cuisine" to the world. The restaurant—specifically dishes from Chef Miles Thompson—has allowed Roni to stay at the forefront with her wine list: "It keeps me on my toes to say the least!"
An NYC native, Roni earned her Bachelor's degree in arts and worked at a gallery in Berlin, Germany, while also pursuing freelance writing. When she returned to the states to get a master's degree to become a psychoanalyst, she began working at The Musket Room in Nolita to pay the bills. "Eventually someone gave me a sommelier shift for some crazy reason—and I never looked back," she says.
After relocating to Los Angeles in 2014, she worked at Cliff's Edge, where she revamped the restaurant's 300+ bottle wine program and led it to become one of Wine Enthusiast's 100 Top Wine Restaurants in 2016.
Since April 2017, she's been working on the Michael's wine list. "The list is focused on smaller producers working responsibly (i.e. farming at least organically), who ferment with indigenous yeast and forgo the use of synthetic fertilizers, pesticides or additives of any kind except for a little bit of sulfur," she tells us. "It is essentially a natural wine program, but I also try to highlight as many classic domestic producers as possible that fit in with our ethos."
Calling upon her knowledge of wine and her love of hospitality, she says she does all that she can to bring community outside the restaurant as well. Speaking of people in the industry who are female, queer, or women of color, specifically, she says: "I try to bring people together to foster the collaboration sensibility as much as possible—luckily, I have a great backyard for barbecues."
Her Wine of the Week selection is a bottle that would go nicely at one of those get-togethers. She chose the Inconnu Wine's Lalalu 2017 Rosé.

The story behind the wine: "The winemaker, Laura Brennan, is a badass hero whose wines I always love to drink. She makes wines for the backyard, good company and to be consumed en masse. She is who we should look to for the future of California wine."
Why it's great right now: "This is nothing if not a vins de soif more commonly known as a "porch pounder." With summer ahead, there is no wine more versatile for drinking while you're grilling or by the pool. It is the thing in summer that I'm looking forward to."
How she'd pair it: "With watermelon, sweet corn, salty skin and sunburns."
Wine producers that excite her: "I am so happy to see the new generation of California winemakers start thinking more dynamically about their production—we're getting movement toward real complexity in this gang with powerhouse ladies like Laura Brennan, Martha Stoumen and Faith Armstrong leading a pack of heroines."
A final wine tip: "Every consumer should be thinking about wine the way he or she thinks about food—if you buy organic produce, you should be drinking wine made from organic (certified or uncertified) grapes. It's not hard to find these wines anymore. We have critical mass within reach and it's becoming more and more mainstream."
Purchase Lalalu 2017 Rosé from Inconnu Wine for $21. And find Roni at Michael's Santa Monica or on Instagram.