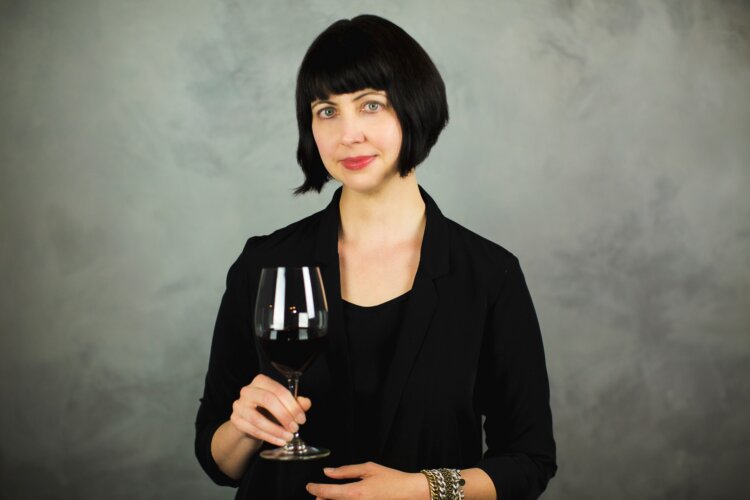 Although sommelier Paula Rester had worked in restaurants since she was 15, it wasn't until her late-20s that she has what she calls her "wine 'ah-ha' moment."
"I put my nose in the glass and immediately felt transported to a place I had never been before," she tells us of the experience with a Nebbiolo from the Italian region of Gattinara in the Alto Piemonte. "The wine was earthy and truffle-y and very expressive, and I had to know more!" Paula began educating herself: purchasing bottles for at-home tastings and books for devouring and joining tasting groups to engage with similar-minded individuals.
But that wasn't enough. She eventually began studying formally: She's now a Certified Specialist of Wine from the Society of Wine Educators and a Certified Sommelier from the Court of Master Sommeliers. Currently, she's the wine director of La Corsha Hospitality Group in Austin, Texas. This means she oversees the wine program for six restaurants, including Boiler Nine Bar + Grill and local staple Second Bar + Kitchen.
In her demanding role, she must adapt each concept using her knowledge of wine and the area. "Texans love rosé of all shades year-round," she says. Which is why, even though we're heading into fall, she selected … you guessed it, a rosé.
My wine of the week is a 2017 rosé from Heidi Schrock called "Biscaya" for the gorgeous bisque color of the wine.

Why she chose it: "It's that perfect weight between a white and red and an exceptionally flexible wine for pairing with food. It's available by the glass at many of our La Corsha concepts, and the guest response has been overwhelming. Plus, it's imported from Skurnik Wines and can easily be found at your independent wine shop (ask for it!) or ordered online.
Why it's great right now: "Heading into the fall season, I like a rosé with some structure and complexity and this wine fits the bill."
The story behind it: "This wine is coming from the Rust region of Austria and is made from grapes Lagrein, Teroldego, Petite Verdot, and Zweigelt grown on the hills surrounding Lake Neusiedl. Former Austrian Wine Queen Heidi Schrock took over winemaking from her father in 1983 and has been blazing trails ever since! In 2003, Schrock was awarded "Falstaff Vintner of the Year," making her one of only a handful of women to obtain this distinction. Her wines are a direct reflection of the grand dame herself: energetic, charming, interesting, and delicious."
How she'd pair it: "The Biscaya Rosé almost drinks like a chilled red with citrus, cherry and red plum fruits; savory herbaceous character; pepper and stone. Bold enough to pair with a burger or veggies; it's pretty amazing with roasted beets and chèvre. It's definitely the rosé you want to take to Thanksgiving dinner."
A final note on taking wine seriously: "My motto has always been, "Wine is fun! Wine is for everyone! If it doesn't feel that way, you're doing it wrong!" I love that I'm seeing DIVERSITY in the people that are on the floor providing hospitality. Having people trained with expert knowledge but a casual, authentic approach sets people at ease and goes a long way to dispel the stereotype of the snooty, Poirot-like character who uses knowledge to obfuscate and swindle. It's about damn time!"
Purchase the 2017 Heidi Schrock Rosé Biscaya from Solano Cellars for $18.90.