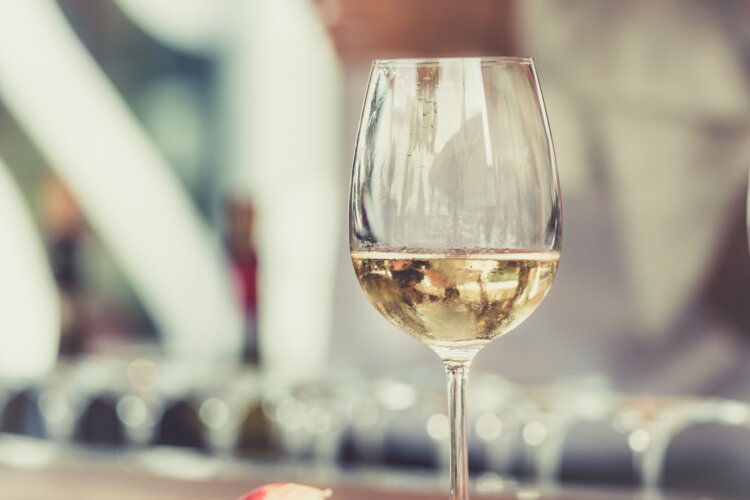 "A bottle starts a conversation," says Morgan Calcote, general manager and beverage director of FIG Restaurant in Charleston, South Carolina. She says what first drew her to wine—and what keeps her in the industry—is "how it connects you to other people."
Morgan got her start in the restaurant industry while a student at the College of Charleston, and it bloomed into a full-time job after graduation. But it was in her travels to New Zealand, where she was able to see where wine was made, that she got hooked. "A bottle also tells the story of the winemaker, a vintage, and a place-connecting you to people across greater distances," she explains.
She's been working at FIG for six years, where she helps curate the wine list and manage the staff. She says the role of sommelier is currently evolving. "The face of today's sommelier is a lot different than it was 20 years ago," she explains. "It's awesome seeing the growing number of women involved in the wine community and taking leadership roles in restaurants."
And, ultimately, Morgan says whether partaking in wine or working in wine, no one should take it too seriously: "Wine should be fun!" Her "fun" pick for Wine of the Week is … Ciro Picariello Fiano Irpinia 2017.

Why she chose it: "Southern Italy and Campania in particular are great places to find some really stellar wines at a very affordable price point. Like the majority of wines I drink and talk about, it comes from a pretty small family-run estate that works the vineyards in a conscientious way and doesn't intervene much in the fermentation process."
Why it's great right now: "Charleston in August is when the heat and humidity really have you second guessing your love of living in a beautiful historic city with easy access to the beach and great dining—it's real sticky around here. And the only things I want to drink at this time of year are refreshing and crisp. This wine fits the ticket with great mouthwatering acidity and minerality. Its big sister wine, the Fiano di Avellino, had all that with a little more weight and complexity, but for the really sweltering months I like how upfront and easy this wine is."
How she'd pair it: "With a nice afternoon breeze blowing off the water if you can find one. Failing that, some raw oysters, a bright fish crudo or ceviche, or just a light, chilled veggie driven dinner would be nice."
Other wines she's loving: "New Spain—this surge of next-gen winemakers making lighter brighter wines all over Spain is exciting and delicious. I also really love the Loire Valley in France for all its diversity of flavors and styles: traditionalist and super natural experimental wine being made alongside one another."
Purchase Ciro Picariello Fiano Irpinia 2017 on Wine House for $12.99. Find Morgan at FIG in Charleston or on Instagram.