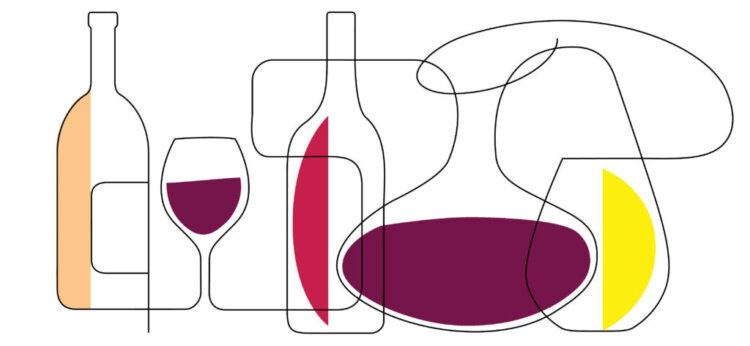 Our Wine of the Week column gives us the opportunity to feature females in the industry. So when the Grok Nation team had dinner at NYC restaurant Marta, and we were served by Monique Wise, a very knowledgeable sommelier—we knew we had to ask for her picks.
As informative as she was about wine, Monique didn't ever plan to get into the business. She earned her college degree in musical theatre, but her work at restaurants to support her acting helped her discover a love of hospitality and wine. After she and her husband traveled to Bordeaux and through the vineyards of Saint-Émilion, they decided to both become sommeliers.
Since earning her certification, Monique has worked with Union Square Hospitality Group. At Marta, USHG's Roman style pizza restaurant, she is one of four sommeliers—all women! "In my time at Marta I've had the chance to work with some incredible trailblazing women," Monique says. "First Katie Morton, Best New Sommelier 2017 in Wine and Spirits magazine, and now Jenni Guizio, recently featured in Wine Spectator's 'A Day in the Life.' As a young, female sommelier it is incredible to be surrounded by such passionate and smart women who are moving our industry forward."
Together, they provide a wine list that's exclusively Champagne and Italian wines. "There are few better joys in life than a thin, lightly scorched pizza fresh from the oven and a glass of Champagne," she says.
Since we love both lightly scorched pizza and Champagne, we knew Monique would give us a great Wine of the Week rec—and she did! She picked the Fratelli Alessandria, Verduno Pelaverga "Speziale."

The story behind this wine: "As the weather begins to warm up, I start to crave juicy and lifted Italian reds. Northern Italy can offer an abundance of value if you look past the more well-known wines (Barolo, Barbaresco, Barbera d'Alba) and begin to investigate other indigenous varietals like Freisa, Ruchè, and in this case, Pelaverga! This winery is at the Northern edge of Barolo, where the Alessandria family has lived since the mid-19th century. Fratelli Alessandria, or, the "brothers Alessandria," is a family affair, where brothers Gian Battista and Alessandro are growing Nebbiolo, Barbera, Dolcetto, and the unique grape Pelaverga. The pelaverga offers that familiar bright pop that makes Italian wines so food friendly, but is juicy, herbaceous, and peppery."
Why it's great right now: "It is zippy and delicious—perfectly suited to Mother's Day Brunch. If you're looking for something different, skip past the bubbles and rosé and reach for this lighter bodied red. It can be the bridge between everyone's plates, from eggs benedict to french toast. It's also great for dinner al fresco or an afterwork drink on your patio."
How she'd pair it: "Any lunch spent in the spring sunshine will make this wine—and you—very happy. A sip of this wine and I crave a grilled chicken breast salad with feta and strawberries. Lightly charred meat will bring out the peppery earthiness of Alessandria's Pelaverga while plump strawberries will echo the wine's juicy fruit!"
Her wine recommendations to gift on Mother's Day:
Chartogne-Taillet Champagne Rosé ($47.99)
"It just might be impossible to drink this wine without smiling. It offers beautiful fruit and chalky minerality all bound up in a racy elegance that is perfect for Mom to drink now or tuck away for later."
Larkmead "The Lark" Napa Valley Cabernet 2013 ($360)
"If your mom is like mine, she dreams of dry-aged steaks and California Cabernet—it might have something to do with my mom's South Texas roots. This is the wine to give from you and all your siblings for her to hold on to for at least another decade. It commands a higher price tag, but is a pure expression of rich Napa Cabernet from an incredible winemaker and a powerful vintage."
Moreau-Naudet Chablis 1er Cru Forêts 2014 ($44.98)
"Stéphane Moreau and his wife Virginie were the team behind Moreau-Naudet before Stéphane passed away suddenly last September. Stéphane was heralded as one of the most exciting young growers in Chablis and his wife Virginie is carrying on their work. She is a fierce woman, both as the owner of her wine estate and as a mom. I can't think of a better wine to celebrate Mother's Day."
Other wines she's loving: "Champagne, Champagne, Champagne! While delicious as an aperitif, Champagne is a far more serious beverage than it gets credit for. From tricky food pairings like asparagus and artichokes, to grilled lamb, to dessert, Champagne can do it all. And with so many delicious small-production grower-producers on the market right now, people have every reason to trade their Burgundy for some bubbles at the dinner table."
Purchase Fratelli Alessandria, Verduno Pelavarga on Manhattan Wine Company for $22.99. Find Monique at Marta in NYC or on Instagram.
Read our past Wine of the Week selections here.