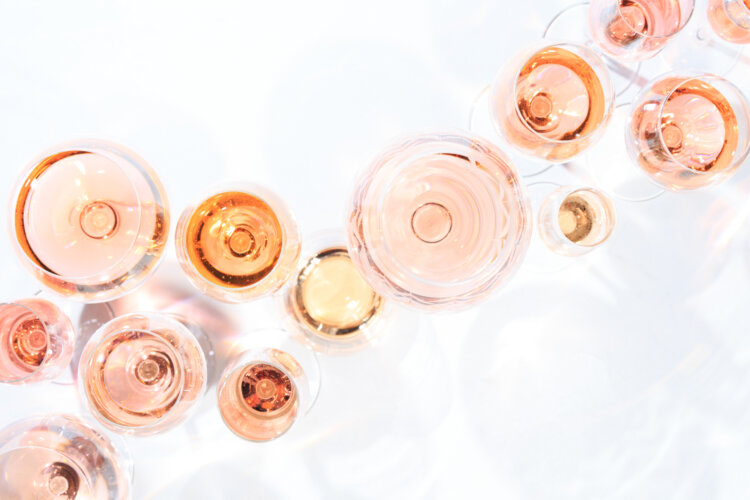 Karen Van Guilder Little is first and foremost a learner. She's always had a passion for knowledge and taking classes "of any sort." After earning her bachelor's in Clarinet Performance and a master's degree in Musicology, she moved to NYC where she worked for the American Society of Composers, Authors and Publishers and the Lincoln Center for the Performing Arts. While there, she did everything she could to learn about food, whether it was hosting a dinner party or eating at a new restaurant.
"I have always loved food and wine," Karen explains. "I was the person who was talking about where to get our next drink and meal while out eating and drinking with friends."
And it's that love of food and learning that led her to dive into the hospitality profession: Ten years after moving to NYC, she became an innkeeper at a bed and breakfast in Pennsylvania. Then in 2013, she returned to Tennessee with her husband Andy Little. Together they helped to opened Nashville restaurant Josephine, for which Andy earned a 2017 and 2018 James Beard Award semifinalist for Best Chef Southeast.
As the general manager of Josephine—and a recently Certified Sommelier with the Court of Master Sommeliers—Karen gets to marry her love of food and wine and learning through teaching. She says the best advice for people interested in wine is to not be afraid to ask questions, no matter how silly they may seem.
"Go to a good store and ask the clerks about the wine there," she says. "Maybe at the grocery store you won't find the help you need, but at good wine shop there will be more than one person there who really knows wine. No question is going to make you look 'dumb.' "
For Grok Nation readers, we asked her what she'd recommend for Friday's Wine of the Week… Domaine de Fontsaint Corbieres Gris de Gris.

The story behind the wine: "This is a rosé made from grenache gris, grenache noir and carignan from an appellation in the south of France called Corbieres. Corbieres is a region in the Languedoc that is better known for producing big, dense red wines, but they also make beautifully fruity rose wines."
Why it's great right now: "I am a sucker for rosé of any sort, but I like this in particular because it is friendly to the kinds of foods I like to eat this time of year."
How she'd pair it: "Olives, grilled bread, grilled meats (especially lamb), grilled fish. This wine is a beautiful rose-gold color, and it has the perfect balance of acidity and fruitiness. You can drink on its own or have with food."
Other wine trends she's seeing: "People are reaching a little more often for wines that are outside the "usual" grapes. I am seeing more people in the restaurant willing to try a Ruche from Piedmont or an Agiorgitiko from Greece. These wines are usually pretty food friendly and almost always budget friendly."
An encouragement to learn more: "Keep trying new things. There are a lot of winemakers out there making gorgeous wines that you've never heard of—give them a chance! Also, wine doesn't have to be expensive to be delicious."
Purchase Domaine de Fontsaint Corbieres Gris de Gris on Wine.com for $15.99. And you can find Karen at Josephine in Nashville or on Instagram.