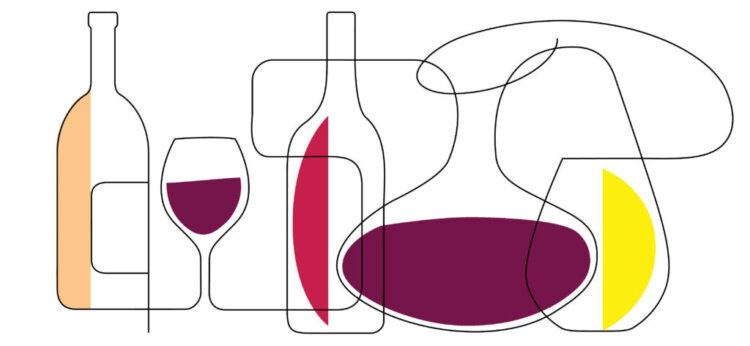 Working in the wine business may sound glamorous, but not so much when you're working as a "cellar rat."
That's what Kaitlyn Caruke found herself doing shortly after graduating from the University of Vermont with a Nutrition and Food Science degree in 2012. After moving to New York City and working in a Brooklyn restaurant, she started to develop an interest in "wine science, wine culture and wine restaurants." Within the year, she found herself as a—you guessed it—"cellar rat," as an intern at the late Pearl & Ash.
"I, along with a couple other interns, were in charge of making space, receiving, categorizing and memorizing an unfathomable amount of wine," Kaitlyn tells Grok Nation. "That cellar was home."
When the restaurant's sommelier Patrick Cappiello helped open Rebelle, he asked Kaitlyn to work as a floor sommelier. But it was in 2017 that she made a big move: to Philadelphia. Kaitlyn helped Patrick open Walnut Street Café, where she currently serves as head sommelier. Her biggest role is overseeing the wine program, which focuses on organic and sustainable wines that lean toward French and American.  
For us, Kaitlyn's wine of the week pick is… Francois Chidaine, Montlouis-sur-Loire Brut Nature NV, a sparkling Chenin Blanc.

Why she picked it: "I choose this wine for a handful of reasons; it's delicious, it's unexpected, it's Chidaine and this wine never fails me."
The story behind the wine: "Francois Chidaine to me is one of the OG producers out of the Loire Valley, more specifically, from Montlouis. He farms using biodynamics (organic farming methods). His focus is mostly on Chenin Blanc with a bit of red wine production. The depth of his wines are what strike me the most. They have a character and a finish to them that's almost indescribable."
Why it's great right now: "It's everything I want this time of year! A little bubbly to wet your whistle. Nothing better. Day time at the beach, out to dinner, night cap, sparkling wine goes well with all occasions, without a doubt."
How she'd pair it: "All sorts of seafood! This wine with oysters, steamers, muscles or lobster…to die for. It's also great on its own as an aperitif, with an array of cheese and meat, or in a red solo cup at a cookout."
On her love for sparkling in particular: "There is also something about sparkling wine that I find unexpected…. Although it is a libation mostly associated with celebrations, don't shy from bringing sparkling wine into your norm. Something about that celebratory energy with translate. Good times ensue…. It's a welcomed addition to the more predictable white/red mixture…. If not Francois Chidaine, start with finding yourself some sparkling wine from the Loire and don't look back."
Her other summer favorites: "This time of year, I alongside the rest of the world crave rosé. I am getting more and more into a rosé with a bit more body and deeper hue. Wines like Nusserhof from Alto Adige made from the Lagrein grape or even Bellwether's Dry Rosé of pinot noir, both wildly different, offer this rosé with a bit of oomph! that I'm looking for. And I can't mention rosé with complexity without mentioning Division Wine Co.'s Rosé of Gamay Noir.
"From Nusserhof, Bellwether and Division Wine Co., at three different pinpoints in the world, they are all making intricate, thoughtful, food friendly rosé. All you need is some grilled asparagus and skewers to really set it off. They're all unexpected and over deliver for the price point."
Purchase Francois Chidaine at K&L Wines for $19.99. You can find Kaitlyn at the Walnut Street Cafe in Philadelphia and on Instagram.