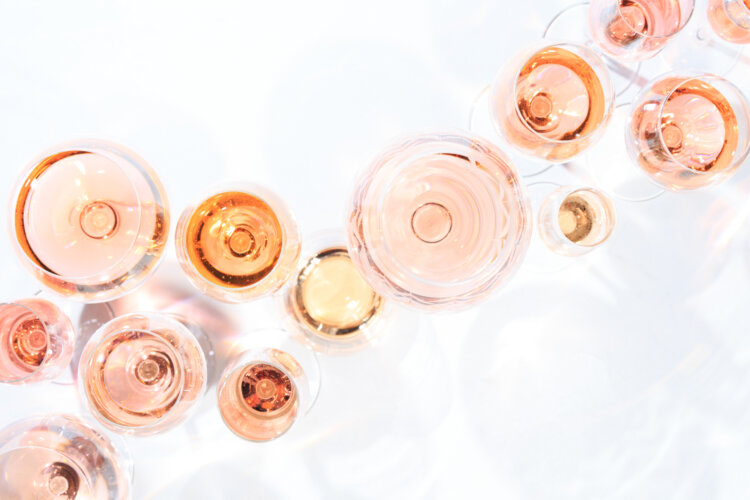 Many women we've featured in Wine of the Week started on a different career path before ending up in the world of wine, but Jenelle Engelson—beverage director and lead sommelier at City Winery Nashville—is the first person who started as a Rockette.
Jenelle was a Radio City Rockette in New York City for 12 years, which allowed her to travel around the U.S. and internationally. But when she suffered an injury, it forced her to seek out a second career path. "It didn't hurt that I had always taken a liking to wine," she says.
Post-Rockettes, she began working at a boutique wine store in Los Angeles where she learned about wine. Later she started courses with the Wine & Spirit Education Trust, where she received their advanced certification. She also studied with the Court of Master Sommeliers and has earned in a certified Sommelier pin.
Currently, Jenelle is working on her Advanced Sommelier pin while also running the beverage program at City Winery Nashville. The venue—which hosts concerts and events in addition to a traditional dinner service—allows her to educate the public through wine and cocktail classes. Her education is why we knew she'd give us a great Wine of the Week pick…
"This is a tricky one, but the wine of the week for me would have to be Jean-François Mérieau, Bulles de Génie sparkling rosé from the Loire Valley in France."

Why she chose it: "I love this wine for a variety of reasons. For starters, it's got fun, obscure varieties of Pineau d'Aunis and Grolleau that's made in the Champagne method. Another cool fact about this wine is that the vines are over 100 years old and the family is committed to organic farming practices."
Why it's good right now: "Who wouldn't want to enjoy a refreshing glass of sparkling rosé on a hot summer day?"
How she'd pair it: "This sparkling rosé goes great with creamy cheeses, shellfish, smoked salmon, prosciutto…the list goes on."
A wine trend she's loving: "We're seeing a growing trend in relation to orange and natural wines. Today's younger generations care about what they are spending their money on and how it's being produced. Organic and biodynamic wines are experiencing an uptick as well."
An orange wine she recommends: "Rojac, Istra Slovenia, Malvazija 2011—made with organic grapes, which produces a very juicy, fruity wine with a complex structure."
Purchase on Westchester Wines for $23.49. You can find Jenelle at City Winery in Nashville or on Instagram.