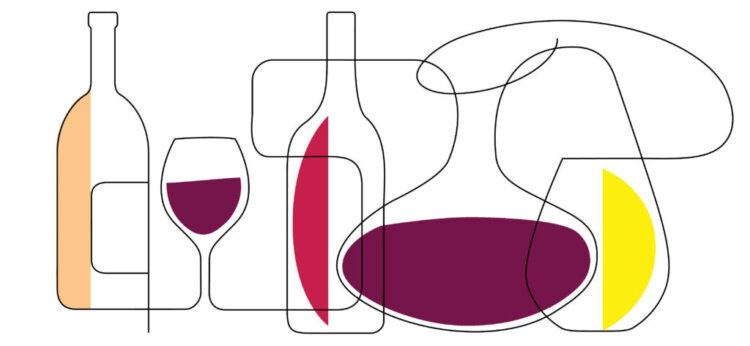 The phrase "a one-woman show" is often thrown around to describe women who kick butt at their jobs—but for wine director Christine Wright, that's an apt descriptor.
Without any sommeliers on staff—or even someone to help in the cellar—Christine is "the end-all-be-all" of her wine program at NYC's Hearth, James Beard Award-winning chef Marco Canora's restaurant. "Literally every case of wine that comes through the front door, I stock and organize—but I love that," she tells us about her role. "I love that I absolutely know every bottle in my cellar, secret stashes, what needs to move and what I'd like to hang on to." Plus, she runs the wine program at Zadie's Oyster Room in New York's East Village.
Her journey to becoming this "one-woman show" is notable because she's never taken a "proper wine class." As a child, says Christine, "I was always wanting to put on a dinner party complete with my mom's vintage glassware and beaded napkin rings, helping cook dinner for my (very large) family, and inventing recipes." In college at Boston University, she waited tables; then post-graduation, she moved to NYC and worked as a server at notable restaurants such as Bobby Flay's Bar Americain, Sfoglia, and Blue Water Grill before landing a gig bartending at Hearth in 2010.
There she learned how to bartend ("fake it 'til you make it, I believe the saying is?," Christine jokes) and she was entranced by the unbridled enthusiasm GM and wine director, at the time, Paul Grieco had for wine.
"I filled notebooks with obscure grape varietals, read any wine book I could get my hands on," she explains. "He would hold monthly wine classes for the staff on various regions and grapes, a practice which I maintain to this day."
For the past four years, as wine director herself, Christine is still learning as much as she can. "I love learning about wine because you're never done," she says. The list she curates at Hearth is big; she estimates around 600 selections on the bottle list and about 25 wines by the glass. And she says she takes a "whimsical" approach that keeps staff—and patrons—on their toes.
As for her Wine of the Week selection for us? Stolpman "Love You Bunches" Carbonic Sangiovese 2017 from Santa Barbara.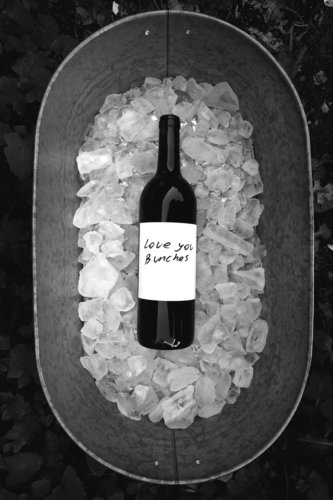 Why she chose it: "I absolutely love the Stolpman wines, which is unusual for me, because California is really not my area of expertise, nor something I generally gravitate toward on a regular basis.  But this wine is so freaking yummy, it can't be helped."
The story behind it: "This is a Sangiovese-based wine that's made using carbonic maceration, which is the winemaking style most closely associated with Beaujolais. It generally yields wines that are fruit forward, with really zesty acidity, and that's definitely the case with this wine."
The story behind the Stolpman winery: "I love that Stolpman is into dry-farming and they treat their vineyard workers especially well (they even let them make their own wine under their label, and split the profits among the workers). They just seem to be doing the right thing and treating their people well, and also their wines happen to rule."
Why it's great right now: "The winemaker, Pete Stolpman, recommends this wine to be served chilled, and I'm 100 percent on board with that! I love a chilled red wine in the summer—it's a nice alternative to the much-expected rosé."
How she'd pair it: "This wine is just dying for some smoky barbecue—the bright red fruits would complement the earthy smoky notes of the barbecue and its plentiful acidity would cut through the fat. But it's also juicy and light enough that you can drink it by itself (while you're grilling!)."
A wine trend she's loving: "I'm pretty psyched that darker rosés seem to be gaining more traction. Rosé in general is great with food, but people buy it with their eyes, and too often it's stripped of so much color that it's basically white wine. I'm into darker rosés that convey a sense of their grape and terroir. The Bonavita Rosato from Sicily has long been a favorite of mine; it almost looks like a light red in the glass and is super smoky and minerally."
Purchase Stolpman "Love You Bunches" Carbonic Sangiovese 2017 from Truly Fine Wine for $21.95. You can find Christine Wright in New York City at Hearth or on Instagram.