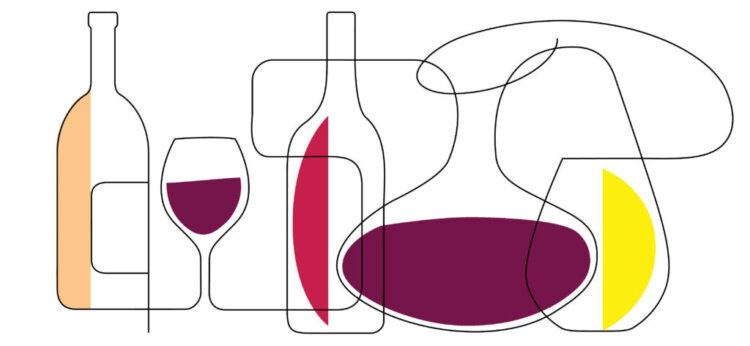 They say you get jobs with your connections, your skills and your education in the field. Well, Blanche Orbe didn't have that when she started in the wine industry—but that's where she's found herself. After going to school for advertising and design and applying for a position promoting food and wines from France, she has spent the past 20 years immersed in the industry doing marketing, sales and brand management.
"My career has been a combination of luck and risk," Blanche says. "Luck, in that the companies I've worked for gave me great responsibility, which often happens in small companies. Risk, in that I always reached higher."
Now running Wine In-Motion, a boutique import company, she says "it has all come together and more." At Wine In-Motion, her portfolio is made up mainly of Port and Portuguese wine, of which she's a huge proponent.
"As an importer, you are fighting for the brands and the people you represent," Blanche explains. "You are an extension of them and you fight for your team."
And through growing the brands in saturated markets, she's helping to open the path for people to understand Portuguese wines. "When I see Portuguese wines on wine lists separated by region, I've done my job," she says. "Until then, there is a lot of work to do."
My choice of Wine of the Week is Soalheiro Alvarinho.

More on her pick: "This is a beautifully made white wine from the Melgaco/Moncao sub-region of Vinho Verde. Forget everything you know about a typical Vinho Verde—if you do know anything about the Portuguese wine. This is the true expression of the Alvarinho grape at its best and can compete with the best white wines of the world in this style. Alvarinho is the same as the Albariño grape from Rias Baixias, but Spain produces 10 times the amount. It is a noble grape and flourishes in this part of Portugal. This sub-region is also known for its long, slender, Alsatian type bottle and the magnums are impressive.
Why she chose it: "Soalheiro, which means 'a happy place,' planted the first Alvarinho in this area in the '70s. The wine is intense, yet fresh and mineral. I am a Francophile and this wine reminds me of a great Sancerre."
Why right now: "The freshness and minerality makes it the perfect summer wine!"
How she'd pair it: "This Alvarinho pairs perfectly with any type of shellfish, grilled fish or just a crisp salad."
Other wines she's loving: "White port! I am crazy for a dry white port with tonic water or an aged white port like Kopke 10 Year Old White."
Purchase Soalheiro Alvarinho on International Wine Shop for $19.99.