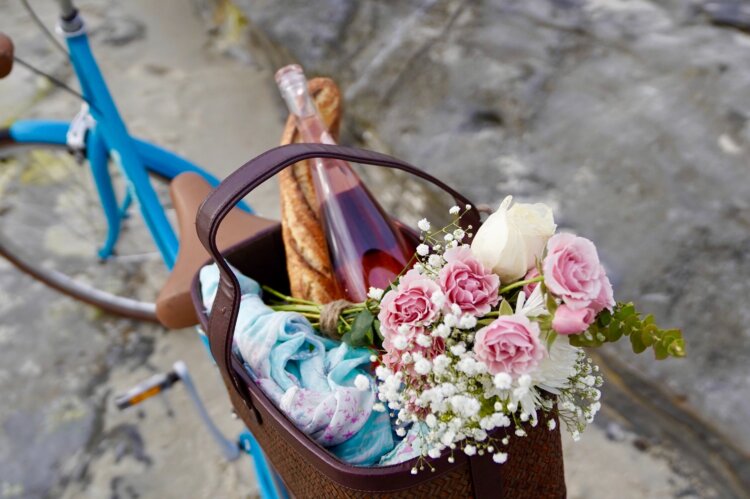 For years rosé got a bad name. The syrupy sweet, poorly made white zins of the world gave anything pink a reputation—and not a good one. Luckily, in the past few years, rosé's popularity has been on an uptick. Maybe it's because millennial pink is trendy or maybe it's because winemakers have improved the offerings, but whatever the reason: Rosé is here to stay.
In fact, rosé has become such a widespread fad that some suppliers are flooding the market with poorly made rosés (which only reinforces that old notion of rosés being bad). Enter The New Pink Wine: A Guide to the World's Best Rosés. The recently released book, written by husband-and-wife duo Larry and Ann Walker, is full of interviews with experts who love the pink drink. Winemakers, chefs, and rosé enthusiasts offer advice for learning about the best winemaking regions, choosing the right rosé, and learning how to pair it.

In honor of Ann's August book launch, she's sharing a Wine of the Week with us. And surprise, surprise. It's a rosé! She chose… 2017 Domaine de la Chanteleuserie Bougueil Rosé.
The story behind the wine: 'I'm a great fan of Loire Valley Cabernet Franc wines. Bourgueil wines are always well made and very inviting. They have a lift of flavor and acidity that makes them perfect food wine. Plus, this one is imported by Kermit Lynch in Berkeley, California, and I've been a long time KL groupie."
Why it's great right now: "Because you can visit your local farmers market. It's full of vegetables and fruits that will joyously pair with this rosé. Keep in mind: Rosés are anytime wines! When the root vegetables and warm stew of fall arrive, rosé wine will happily join them."
How she'd pair it: "I'm serving it with some fresh corn kernels cooked with bacon, onions, zucchini and bell peppers. On top of that will go pan grilled local halibut with a smear of sorrel pesto."
Four more affordable rosés she recommends:
Dashe Cellars' Dry Rosé of Barbera, Clarksburg, is a pleasing blend of Grenache and Zinfandel from vineyards in the Dry Creek Valley of Sonoma County. And Dashe Cellars is an always reliable producer. There's bright strawberry and raspberry fruit with good acidity, leading to a long and layered finish supported by a lean minerality. A great match with shellfish, raw oysters or any sort of seafood stew. Purchase from Dashe Cellars for $22.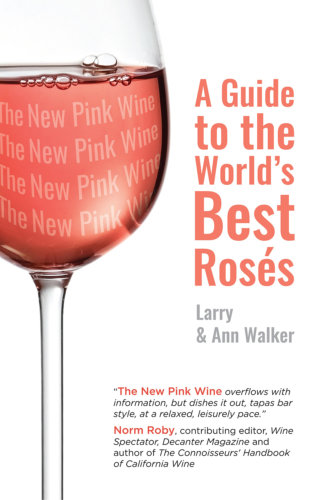 Bokisch Vineyards is a Lodi, California, winery that specializes in wines made from Spanish grape varieties. The Rosado is like a holiday in Spain. There's bright acidity against a backdrop of strawberry, raspberry and a pleasing dash of watermelon. The finish is long with a touch of citrus. It's a lovely aperitif that can keep you company right through the meal. It's particularly good with pork, especially slices of Spanish ham or grilled pork chops. Olé. Purchase from The Wine Country for $13.99.
J. Lohr is a much underrated California treasure. Because Lohr makes a lot of wine and sells it at a reasonable price, many dismiss it as an "everyday" wine. And just what is wrong with an everyday wine? The Gesture series is Lohr's homage to Rhône varietals, and this rosé is a Grenache Noir and Grenache Blanc blend. It opens with intense strawberry and pear aromas that follow through on the palate. There is excellent acidity and a refreshing tartness on the finish. It's a great match with shellfish or any grilled meat, especially if it has a Mexican flavor. Purchase from J. Lohr for $22.
From South Africa's Coastal appellation, the Mulderbosch Vineyard rosé of Cabernet Sauvignon offers lush strawberry fruit tempered with intriguing floral aromas. The mid-palate is mouth filling with deep earthy flavors, rounded by typical brambly Cabernet fruit. The finish is long and satisfying with the strawberry fruit still dominant against a bright, acidic base. Purchase on wine.com for $11.99.
Purchase 2017 Domaine de la Chanteleuserie Bougueil Rosé on Kermit Lynch Wine Merchant for $16. Purchase Ann's book, The New Pink Wine: A Guide to the World's Best Rosés, on Amazon for $24.95.