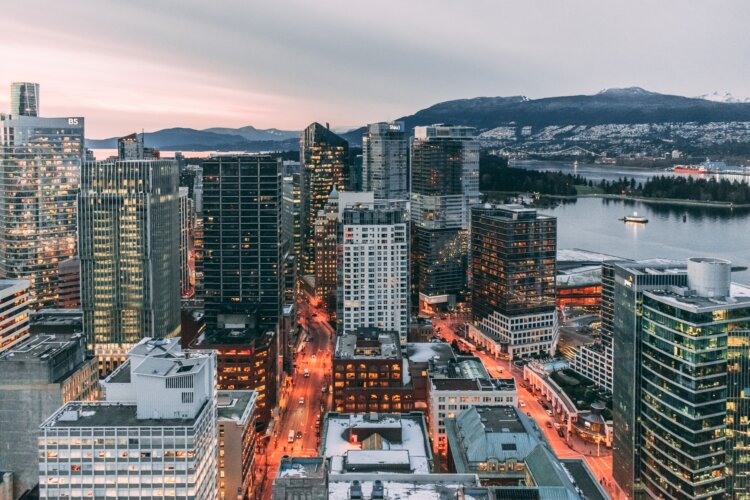 Vancouver has an abundant history of grassroots environmental activism. Greenpeace was founded there in 1971 after a small group of activists set sail to the Amchitka island off Alaska to try to stop a U.S. nuclear weapons test. In 1990, Vancouver became the first city in North America to address climate change when it published its "Clouds of Change", a report about how the city could take steps to deal with changes that were happening with the environment.
After a recent visit to the Canadian city, I was so inspired by the city's sustainability efforts and green-conscious population that I made the following lifestyle changes when I returned home to Maryland.
Cutting back on drive time
The number of transportation alternatives in Vancouver got me re-thinking my frequent daily car trips.
Transit ridership in Metro Vancouver is on the rise more than anywhere else in Canada and the United States. According to the latest statistics from the American Public Transit Association, the region has experienced a 5.7 percent increase in the number of boardings year-over-year.
Plus, a large network of bike routes in Vancouver makes cycling around town easy. I especially enjoyed spending time in the neighborhoods around Commercial Drive, where people regularly cruise on bikes, electric scooters and skateboards.
While public transportation is limited in my city, I decided that I could carpool more. I also began cutting down on my inessential errands. Did I really need to drive the single mile from the market to my bank? Nope. Did I look a little silly crossing the large parking lot and busy highway on foot? Probably, but who cares? I was channeling my inner-Vancouverite.
Spend more time in green space
"There's so much green," I said to my friend as we strolled through the neighborhood of Mount Pleasant. The number of trees and urban gardens in the city made it a pleasure to take a walk after dinner, spend an hour or two reading outside in the afternoon, or running along one of the many trails instead of hitting the gym.
In 2010, Vancouver began a conversation with its citizens to get ideas on how Vancouver could become the greenest city in the world. As a result, the Greenest City Action Plan was set out for a 10-year period. Now, Vancouver is the city with the largest tree canopy, according to Treepedia, a website organized by MIT and World Economic Forum that measures and compares cities' green canopies.
After returning home, I made it a point to seek out green spaces in my own area and support local initiatives making an effort to sustain community gardens and urban agriculture programs.
Get serious about recycling
On January 1, 2015, as part of their Green Bin program, the City of Vancouver banned food scraps from disposal as garbage, which means all food scraps—raw and cooked food, plate scrapings, leftovers, expired food, meat, bones, and dairy products—need to be composted. The ban is part of a strategy to divert 80 percent of the region's garbage from landfills by 2020.
RELATED: Learn how to compost in your own home
Separating food scraps from trash removes waste from landfills, therefore reducing methane contributions and creating compost and bioenergy. Vancouver makes it easy. The green bin contents are then taken to industrial scale facilities that turn this natural resource into nutrient-rich composts that help grow the next cycles of food, flowers and garden plants, and energy-rich biofuel.
The city-wide composting program opened my eyes to the importance of composting. In fact, after my trip, I signed up for a local composting service that picks up the food scrap in my kitchen caddy weekly. This spring, I'll have 5 pounds of compost to use in my backyard garden.
Never leave the house without a reusable water bottle
Because 2.6 million polycoat paper coffee cups are thrown in the trash every week, Vancouver strongly encourages people to carry their own reusable thermoses for the locally roasted coffee in any number of their local cafes and reusable bottles for water as well. During our first outing of the week, my friend handed me a spare aluminum bottle and I was pleasantly surprised to find it incredibly easy to refill everywhere we went. There's even an app called Tap Map that shows you over 500 places to refill your water bottle for free.
Once I returned home, I invested in a portable cup made from recyclable materials and a quality water filter and a glass bottle that I carry with me to the gym and work. While I don't have access to as many refill stations, I feel much better doing my part to cut back on single-use plastics.
Instead of souvenirs, I returned with a new awareness of my carbon footprint and serious inspiration to take action. Well, who am I kidding? I picked up some of their maple syrup and locally roasted coffee as well.