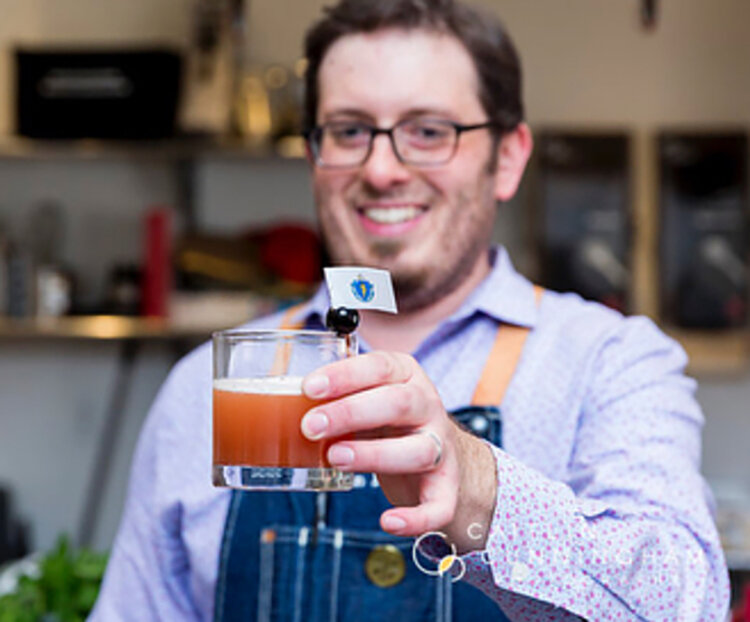 You may not guess that a person with the title "The Cocktail Guru" started as a bartender to supplement a fledgling acting career, but that's exactly what happened to Jonathan Pogash. Growing up in New Jersey with a French-Moroccan mother who had an affinity for cooking and a father who worked in the wine industry, Jonathan was exposed early to the world of hospitality. But it was his love of acting that sent him to Skidmore College and then to NYC to pursue the limelight. After his father suggested he work in restaurants to pay the bills between acting gigs, he realized he'd found his true passion.  
Jonathan soon found himself immersed in all things beverage. "I was not only slinging beers, shots, and cocktails at top notch spots across NYC (my first gig was at The Russian Tea Room), but I was setting up and working events for liquor brand clients, and sometimes consulting with other bars and restaurants on their drink menus and trainings," he explains. Eventually he created a brand ("which I cloyingly named 'The Cocktail Guru,' he says") for beverage consultation, special events coverage, brand ambassador work and more; once he saw success, he was able to make it his full-time career.
Since establishing The Cocktail Guru in 2006, Jonathan has learned a number of lessons, especially about the best way to create drinks. "I've come to realize that simple is, more often than not, better," he says. "Early on in the cocktail renaissance, many people in my position (including myself) were over-complicating drinks and using ingredients that were not easily replicable."
He also says that his taste buds and drink-creating skills have evolved over the years and his favorites are are well-made Old Fashioneds, Manhattans, and Negronis. "Those three, for the time being, are my go-to's," he adds.
Here, Jonathan shares one of his favorite cocktail recipes, made with Speyburn Arranta Casks Single Malt Scotch Whisky. "It's a simple drink that is both comforting and stimulating on the palate," he explains. "I very much enjoy playing around with different types of sweeteners, and marrying together cinnamon and pineapple is one of my favorite combinations." He created this cocktail while on a tiki kick and using the flavor profiles that play off the spirit. "Speyburn Arranta Casks has hits of wood, citrus, and pineapple," he says. "I thought that I could work on a Speyburn cocktail that had elements of tiki drinks trend in it, while staying true to the complexity of the intrinsic characteristics of this Speyside single malt whisky."
A tiki drink in winter? Don't knock it until you try it, The Cocktail Guru says: "On paper, the ingredients in the drink may not look like they work well together, but that's far from the truth. This is where 'The Dare' name comes into play. I'm tempting my audience (daring them, if you will) to mix it up and try it themselves. I'm pretty confident that once they do, they will have no regrets.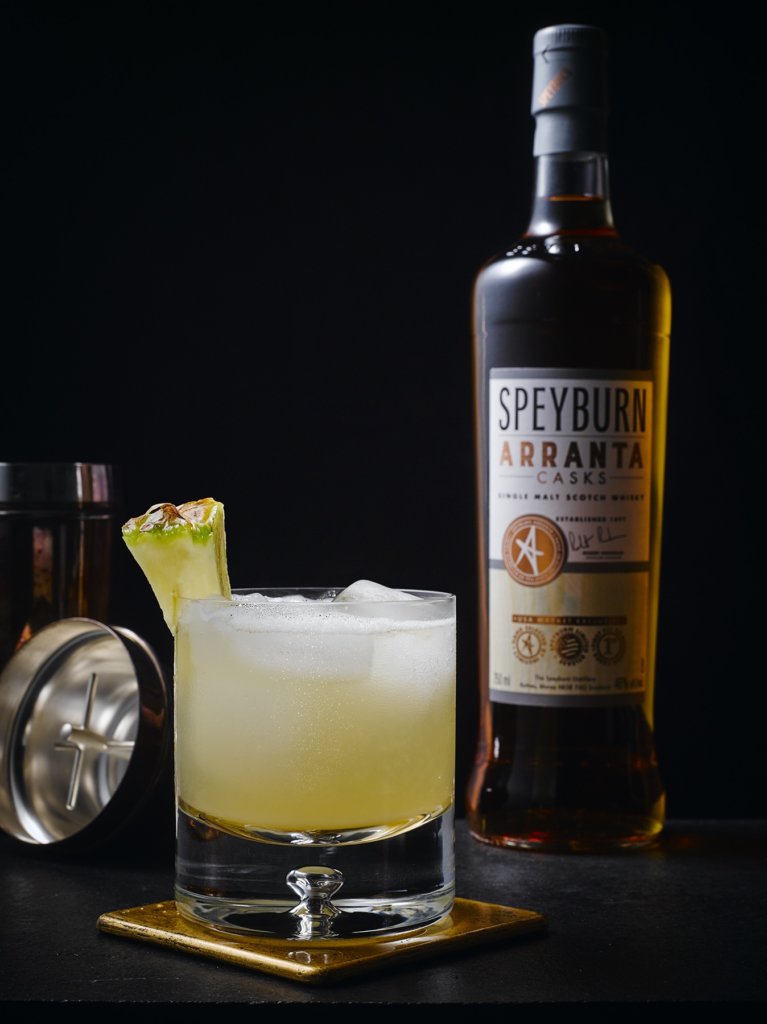 The Dare cocktail
Ingredients:
2 oz. Speyburn Arranta Casks Single Malt Scotch Whisky
1 1/2 oz. pineapple juice
1/2 oz. cinnamon syrup (or simple syrup)
1 oz. fresh lemon juice
Instructions:
Shake ingredients very well with ice and strain over ice into a rocks glass. Garnish with a pineapple slice.