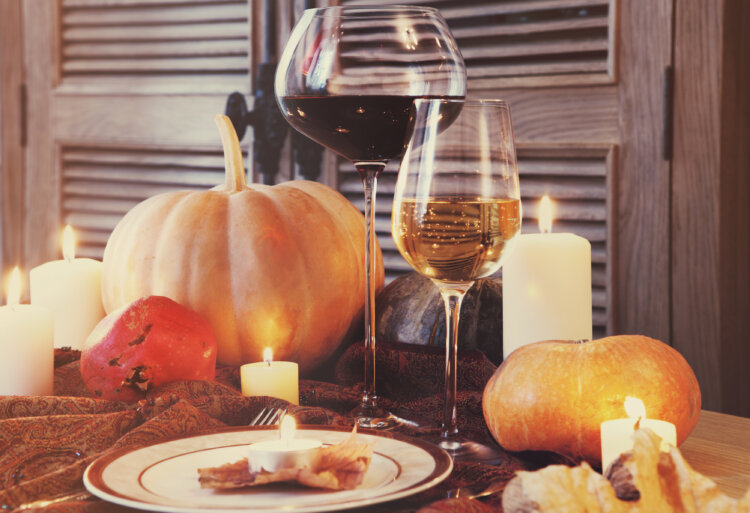 Next to giving thanks, Thanksgiving is often all about the food. But just because turkey and all the fixins are at the center of the table doesn't mean you should ignore the wine.
Thanksgiving dinner is a large, dense meal, so finding the right wines can be daunting. Enter John Slover, sommelier and corporate wine director at Major Food Group in New York City. He's been in the industry for nearly 20 years, working at such notable restaurants as Le Bernardin and Cru.
Certainly Beaujolais is popular pick for the turkey holiday—and John says that's with good reason—but we wanted him to break it down a bit more and give Grok Nation readers a few more specific recommendations. Here's what he had to say…
Which bottles are foolproof for the entire meal?
Domaine des Billards St Amour 2017 ($22), and Sunier Fleurie 2017 ($25). (Or get 2016s if you can find them!)
What pairs well with green bean casserole?
A firm, high acid Gruner Veltliner would be a great pair for the beans, and to cut through the cream of mushroom soup.
What about sweet potato casserole?
With all the sweetness from the sweet potatoes and marshmallows, I would drink champagne, as the carbonation would clean the sugar coating from one's mouth. For more budget conscious people, prosecco or Crémant would fit the bill.
What goes best with turkey? What about for those people who also have ham or another meat?
Beaujolais with turkey works well, but for something bigger, particularly if there's ham involved, I would drink Southern Rhone Grenache. I would target Châteauneuf-du-Pape, or for more budget conscious choices target Vacqueyras or Rasteau.
What wine would you pair with a vegan Thanksgiving dinner?
Any of the above mentioned wines would work, but I would stick with lighter beaujolais over southern rhone as its lighter, earthier, and less ripe.
What else should people know about bringing Beaujolais?
Most people don't object unless they favor more ripe, plush wines with oak and tannin. If you know the group favors that style, don't bring Beaujolais; bring a bigger more modern-style wine. If it's all the same to the group, force beaujolais on them.
What wine do you recommend to go with apple and pumpkin pies?
Oloroso sherry would be a great foil; and Lustau's Oloroso Don Nuno would be terrific with cooking spice flavors.
Do you have any kosher recommendations?
Celler de Capçanes Peraj Ha'abib Pinot Noir, 2015 from Catalonia, Spain.
Finally, what's the No. 1 rule to follow when bringing your Thanksgiving host a bottle?
Do the best you can. Bring two bottles instead of one if it's a big group. Make sure you're bringing a drinkable, attractive wine—unless you know the group favors off-kilter, edgy wines.