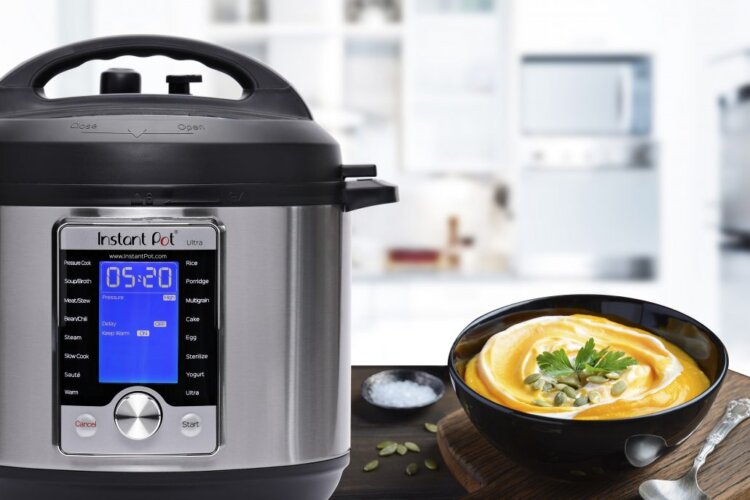 As an analog cook (I don't even know how to use a microwave), I didn't think I would take to the Instant Pot way of life as so many others have. But so intrigued was I by its popularity, it seemed worth a try. And after using an Instant Pot over the past few months, I'm a convert. A semi-convert, anyway.
Let me disabuse you of the notion that there's anything instant about the Instant Pot or any other brand of multicooker. (For those who might not know, a multicooker is an electric pressure cooker that also has functions for slow cooking, sautéing, steaming and yogurt making—all in a single pot.) 
To begin, there's the learning curve. It took multiple YouTube tutorials to get a grip on the basics. Early on, I'd forget something as simple as how to lock the Instant Pot cover in place if a few days had passed between cooking sessions. Even now, I sometimes forget to adjust the sealing valve for pressure cooking (an important step!). Here are some key things to know:
You will save time, but not as much time as the word "instant" implies. Let's say a recipe calls for 20 minutes of pressure-cooking. Once you factor in the time it takes for the pot to "come to pressure" and the time it takes for pressure to be released (after which you can open the cover), your total cooking time may be more like 35 or 40 minutes. So don't get too excited.
Don't be put off by all the buttons on the control panel. The buttons you will use most are: Sauté and Pressure Cook. (And Yogurt, if you are so inclined.) There's a slow-cook option as well, which I have yet to try. Other buttons like Chili, Beans, Rice, Porridge (porridge?), and Stew are nothing more than presets. Just ignore them.
You'll want to get acquainted with Instant Pot (IP) shorthand. Some recipes call for a quick pressure release after cooking (QPR or QR), others require the slower natural release (NR or NPR). Then there's pot-in-pot cooking: PIP, where you place a separate pot inside the IP inner cooking pot. And you'll need a sling for PIP cooking (to lift one pot out of the other). If you don't already own a multicooker, this probably makes no sense. 
Substandard recipes abound online. Make it easier with a good cookbook/guide like Dinner in an Instant, by Melissa Clark.
Should you buy an Instant Pot and have any questions or problems, immediate help is at hand. Along with the aforementioned YouTube tutorials, there are dozens of Instant Pot Facebook groups with thousands of members standing by to assist you.
Once the IP is in your home, you will find yourself on Amazon late at night, spending money on accessories (some necessary, others not so much). Purchases I have made so far include: official Instant Pot Mini Mitts silicone pot holders, a yogurt thermometer, a flat silicone whisk for stirring yogurt, a second IP inner pot for backup, and an anodized aluminum round cheesecake pan (for PIP cooking). I am also considering a pair of extra silicone sealing rings for the Instant Pot cover, one to use for savory, the other for sweet. This seems to be an IP best practice. The silicone hangs onto odors, and no one wants a lingering scent of cumin in their yogurt or bread pudding. 
Over the next few weeks, I'll be posting my instant pot recipes and reflections (starting with yogurt!). But for now, let's talk about what your experiences with Instant Pot have been. Have any tips, tricks or beginner lessons to share? Is there another accessory I just NEED to have? Let us know in the comments below!