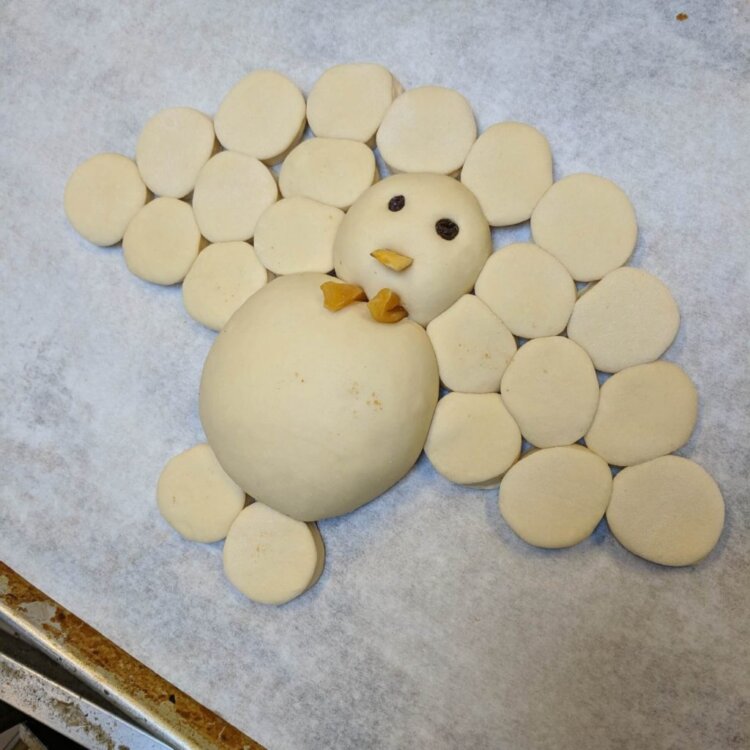 At Bibi's Bakery & Cafe in Los Angeles, bakers have been hard at work in advance of Thanksgiving, producing a special kind of bread that brings together the traditional Jewish challah bread with a symbol of the season. Esther Kustanowitz went to Bibi's to interview owner and baker Dan Messinger about the peculiarities and importance of this festive Thanksgiving bread.
If you live in L.A., you might be able to still snag a challurkey (and with every purchase, they give a donation to the L.A. Food Bank…) – call (310) 246-1788 to see if they're still taking orders.
Happy Thanksgiving to all!