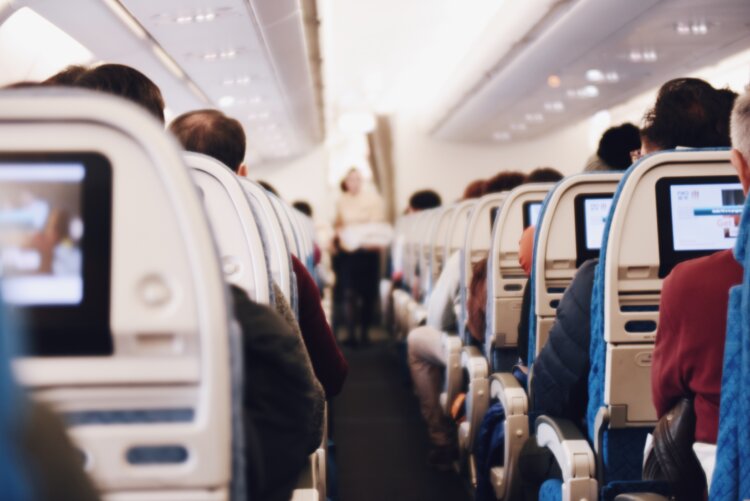 In 2017, I quit my full-time job to embark on a year of traveling while working on freelance projects. I lived out of a backpack and became an expert at stretching my dollars, euros, and rupees so that I could live on modest savings and part-time work. At first, it was a daunting task. Now, it's like second nature to me.
From my year on the road, here are the tools that have helped me strike a nice balance of saving money while not sacrificing too much comfort. After all, no one wants to go on a vacation with such an austere budget that it becomes an unpleasant experience.
Travel during the off-season
I traveled to India in the heat of summer and Central Europe in the fall when prices dropped. Traveling in the off-season meant I spent a fraction of what I would have on hotels and airfare during peak season. While it doesn't make sense if your desired location is weather dependent (you can't take a ski trip to the Alps in August), it's a good option if the destination is urban or one where the majority of activities are not affected by weather. The other perk to low-season travel is that you'll encounter far fewer tourists and shorter lines. When I visited the Rajasthan area of India in June, I was able to snag a room in an opulent former palace for about $70/night when it typically sells for more than $300 during high season.  
Visit budget-friendly regions
Cities like New York, Paris and Rome are always on must-visit lists, but when I'm focusing on budget, I look for more affordable destinations that offer plenty of sights, culture and cozy coffee shops.
If Europe is on your list, try cities in Eastern Europe like Warsaw or Krakow in Poland for culture and history. Foodies should head to Croatia, especially the Istria region, for pasta, seafood, savory truffles, olive oil and wine. The region is across the Adriatic Sea from Italy and shares many common flavors, but you can eat like a king at a discount. Likewise, Lisbon, Portugal is an easy flight from the East Coast of the U.S. and offers everything from castles and ruins to majestic urban squares, but tends to be cheaper than neighboring Spain.
In the U.S., New Orleans packs a big punch in the relatively compact city, and outside of Mardi Gras and Jazz Festival, it's easy to find flight and hotel deals. There are also plenty of family-friendly activities ranging from swamp tours to an afternoon in the well-manicured City Park.
If you are in need of a Caribbean vacation, look to the sunny beaches of Puerto Rico—especially on the west coast, in the city of Rincón—instead of the Virgin Islands for similarly sandy beaches and clear waters at a lower price tag.
Save on accommodations
Even if you are traveling during peak season, there are ways to find more affordable accommodations. If you don't need to stay in the center of town or are willing to drive, hotels a few miles outside of the city tend to be 20-30 percent cheaper than those in major cities. If you travel frequently for work or just for fun, sign up for loyalty reward programs with major chains to rack up discount points. And don't forget other discount programs for members of organizations including AAA, AARP, alumni groups and military members. Families or groups of friends will benefit from renting out entire houses or apartments with Airbnb.
When it comes to finding budget deals online, Booking.com is a great resource for hotels across the globe, and they offer a browser extension that will alert you to special member discounts (you just need to register on the site). The site typically lists fewer hotels than other discount sites, but the prices tend to be the lowest.
Procrastinators should try HotelTonight. The app allows you to find and book discounted rooms up to three months in advance, but for steep discounts, wait until the day you need accommodations to book. You can typically score hotel rooms in major U.S. and European cities for 40-70 percent lower than normal rates if you book at 2 or 3 p.m. on the day of check-in.
For those who don't want to spend so much time bargain shopping, MONEY recently did an analysis of best budget chains and Americas Best Value Inn scored the highest marks for best price while still providing good value. Baymont Inn & Suites was the runner-up.
Be flight savvy
If you have any flexibility, don't fly on Sunday. Statistically, that's one of the most expensive days as travelers typically return home on Sundays. The cheapest days (unless it's a holiday week) are Tuesday, Thursday and Saturday. As far as time of year, January, May and September tend to be the best times for great flight (and hotel) deals. That's because it's off-season for most locations, and there aren't any major holidays or school breaks.
Use an app. My favorites for trip planning are Google Flights and Hopper.
Google Flights has several great features. Leave the destination blank but fill in flight dates for a visual map with prices so you can decide on a location based on budget. If you have a specific destination or airline in mind, set fare alerts and receive an email when prices change. Or use the site to simply peruse cheapest flights sorted by carrier and flight times.
Hopper is ideal if you have a destination in mind and flexible travel dates. Choose your departure and arrival cities and the results are presented in a calendar format that lists the cheapest flights for each day–up to a year in advance. It will also advise if fares are likely to decrease or increase in the coming weeks or months.
Another great tool is Dollar Flight Club, which can help you save on international flights. You join the club simply by entering your email and letting them know your departure airports. Their team constantly searches for deals and alerts you to low fares. Members save $500 on average so that you can use those funds for other trip options such as excursions or a splurge meal.
Consider bus or train travel
If you've got the extra time, consider alternate transportation options. Solo travelers, especially in parts of Southern Europe or Southeast Asia, can find incredibly cheap bus routes for just a few dollars between cities. For families traveling with smaller children, say on an extended holiday in Europe, train travel is convenient because it offers large seating areas and the cafe cars are fully stocked.
Opt for a day tour
When I visit a new city, I often take a day tour to help familiarize myself with the area and ask my guide for budget food recommendations and off-the-beaten-path neighborhoods. While I'm a big fan of multi-day adventure group tours, that's not always an option for those with fewer vacation days or those traveling with a family. However, a one-day or afternoon city tour will provide a budget-conscious option for those wanting a little local guidance. Companies such as Urban Adventures and Freetour (the tours aren't completely "free" as guides depend on tips) are global options for city, food, and walking tours.
Choose accommodations with a kitchen
I love waking up, turning on the kettle and starting my day by sipping a cup of tea with a splash of fresh lemon. A whole box of tea typically costs as much as one cup at a cafe. By choosing accommodations, whether they be extended-stay suites, Airbnb, or even upscale hostels with cooking areas, you open up cheaper food options. For just a few dollars each day, an entire family can have a breakfast of eggs (I love this microwave egg cooker), toast or oatmeal for about as much as it costs for a single croissant and coffee in large cities. Unless of course, if you're visiting France; then please eat the croissants!
Pack a bag of snacks
I'm single with no children, but I channel my grandmother and friends with kids for this trick. I always toss snacks in my large bag when I leave in the morning. One of the few kitchen items I use while traveling is Sistema BPA- and phthalate-free containers. I carry one that's snack-sized for choices like nuts, candies or cheese, and a second that is big enough for a sandwich or leftovers. This allows me to nibble in between meals without having to shell out $5-$10 extra.
Splurge where it matters
Most of us save up to take one or two vacations a year and we want to enjoy it as much as possible. I'm a big fan of skimping on things that aren't as meaningful to me and setting aside money for experiences that do matter. I love visiting at least one highly rated restaurant in each city, and, on average, will spend about $70-80 per person for an outstanding meal and drinks. However, that money comes out of my hotel/hostel budget, and that's OK. I'm far less interested in spending money on high-end hotels with room service, pools and luxury bedding. Pick what matters to you and splurge—and budget—accordingly.
Grok Nation has partnered with Dollar Flight Club, VinePair and other brands to offer a four-day retreat to The Art of Living Retreat Center in the beautiful Blue Ridge Mountains of North Carolina. Enter here for a chance to win this relaxing getaway.