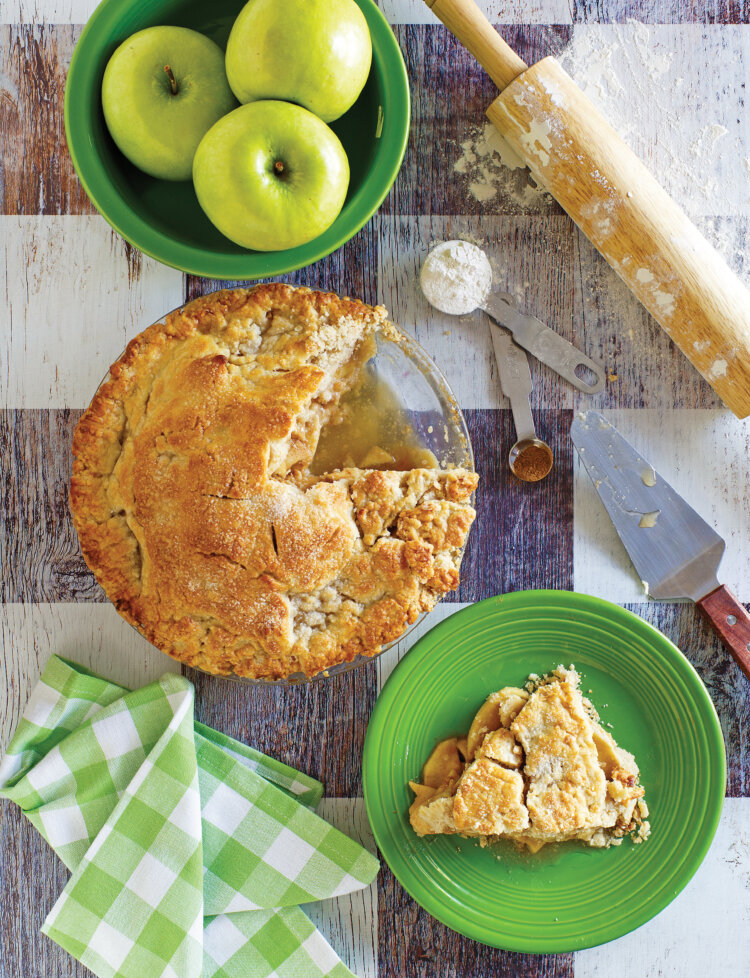 While being vegan inherently means that you're eating healthier, that doesn't mean that the average vegan wants to eat strictly fruits and vegetables 24/7. Enter the new, expanded edition of Vegan Junk Food: 200+ Vegan Recipes for the Foods You Crave―Minus the Ingredients You Don't.
Created by vegan chef Lane Gold, the cookbook is chock full of recipes from sweet to salty and all totally indulgent. We caught up with Lane to see what inspired her to create a book surrounding vegan junk food.
"'Junk food' might be a slight misnomer," Lane says, "maybe comfort food is a better way to put it, but I'm not against junk food. Life is a balancing act. I go from raw vegan to carbs and cookies pretty easily. I think most people do and there's room for everything in a healthy diet."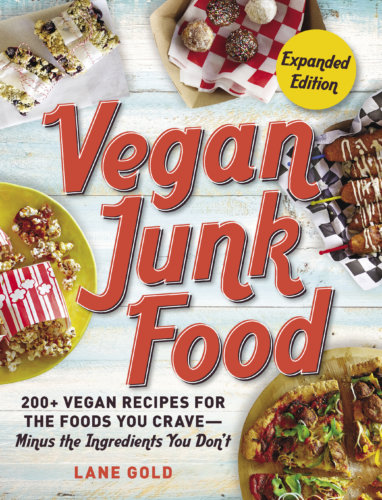 Within her book, she says "there's something for everyone," including breakfast casseroles and raw desserts. Think of recipes like Baked Curried Sweet Potato Fries and Portobello Cheesesteak. The reason she created her cookbook is so people could have "that moment of joy and delight when they taste something deeply familiar or unexpected, sweet or savory, luscious and comforting—like the delicate crumb and melty goodness of chocolate babka straight from the oven or the tang and burst of citrus in a cauliflower picatta."
And Lane knows a thing or two about that moment of joy: "I make myself a vegan Boston cream pie every year on my birthday, there are plenty of reasons to eat healthy but sometimes we eat to pleasure our other senses; let's rejoice in those, too."
Below, Lane has shared her for recipe for Deep-Dish Apple Brown Sugar Pie with Grok Nation readers. You'll find this and others in her book, which is available on Amazon.
Deep-Dish Apple Brown Sugar Pie
The brown sugar in this pie gives it a distinctly caramel flavor, perfect served with a dollop of coconut whipped topping or a scoop of vegan ice cream. Serves 6-8
Ingredients:
1 recipe Sweet Pie Crust (see recipe below)
4 medium Granny Smith apples, peeled, cored, and sliced
1/4 cup plus 1 Tablespoon sugar, divided
1 cup brown sugar
2 Tablespoons vegan butter, softened
3 Tablespoons flour
1 teaspoon ground cinnamon
1/4 teaspoon ground nutmeg
2 Tablespoons nondairy milk
Instructions:
1. Preheat oven to 450°F. Roll out one disk of pie crust to fit a 9″ deep-dish pie pan. Roll out second disk large enough to cover pie.
2. In a large bowl, combine apples, 1/4 cup sugar, brown sugar, butter, flour, cinnamon, and nutmeg; mix well.
3. Spoon apple mixture into prepared crust. Top with pie dough, cut any excess, and crimp edge with a fork. Slice 4 (1″) holes to vent pie. Brush with milk and sprinkle with 1 Tablespoon sugar.
4. Bake 10 minutes. Turn oven down to 350°F and bake an additional 45 minutes. Cool completely before cutting.
Sweet Pie Crust

This flaky crust for fruit or custard pies should move into your vegan baking recipe box, as you'll use it time and again to make your favorite junk food. Homemade always beats store-bought when it comes to crusts. Makes 2 (9″) pie crusts
Ingredients:
3 cups flour
2 teaspoons sugar
1 teaspoon salt
1 1/2 cups Spectrum non-hydrogenated vegetable shortening, chilled
1/3 cup ice water
Instructions:
1. In a food processor with the blade fitting attached, pulse flour, sugar, salt, and shortening until mixture resembles coarse meal. Alternatively, used a pastry blender or two knives to cut shortening into flour.
2. Add water 1 Tablespoon at a time until a spoonful of dough can be shaped into a ball that doesn't fall apart; do not overmix.
3. Divide dough in half, shape each half into a ball, and flatten into a disk. Wrap in plastic and refrigerate at least 1 hour.
Excerpted from Vegan Junk Food, Expanded Edition: 200+ Vegan Recipes for the Foods You Crave―Minus the Ingredients You Don't, Expanded Edition by Lane Gold Copyright ©2018 Adams Media, a division of Simon and Schuster. Used by permission of the publisher. All rights reserved.