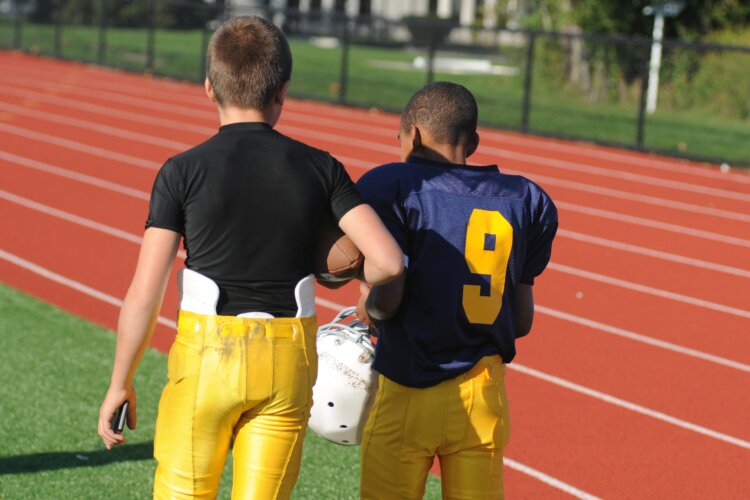 At Grok Nation, we want to have thoughtful discussions, whether they're about moving because of your pets or how to solve the world's problems. Everyone's ideas are welcome. Each Monday we'll pose a new question and in the comments below, readers and Grok Nation staff alike can answer and engage with one another. Some weeks it may be lighter fare; other times we may dive deep.
This week we're thinking about fall and all the things that go with it: pumpkins, apple cider, cozy sweaters and football. In light of that, it has us thinking about the safety of football. It's no secret the game is dangerous and yet watching it is still so popular in the U.S. That's the prompt for our question this week:
Would/do you let your children play football?
If no, how did you arrive at your decision? If yes, what puts your mind at ease about the dangers of the sport? We'd love to talk more about this below.