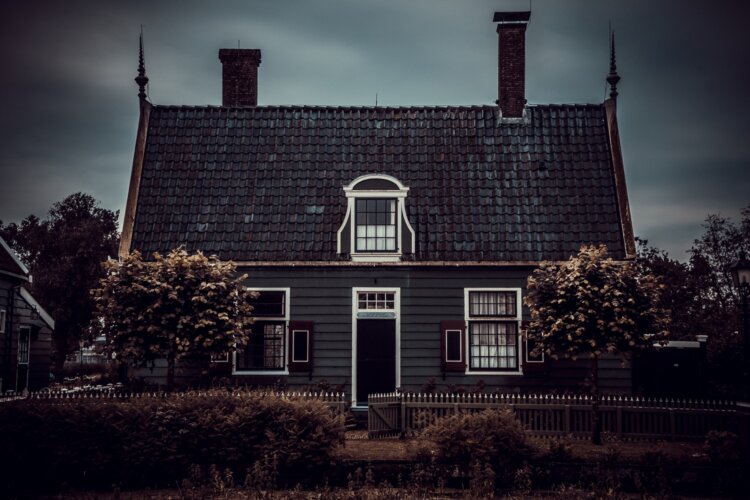 Permanent. Brain. Damage.
Those are three words that no parent wants to hear about their child.
It's sickening, heartbreaking, and it instantly upends your world. The new reality impacts every moment of your life, from waking and sleeping; it's exhausting and all-consuming and can regularly send a parent (like me) into spirals of despair. You try to hide your upset from the kids, but you don't always succeed.
My son Avi was lead poisoned in 2005, when he was just 7 months old. We hired a painting contractor to repaint the exterior of our historic Portland, Oregon, home. The contractor worked with a big crew, was licensed, and came highly recommended. He told us that he was trained and certified in lead safe work practices and that it was safe for us to stay in the home since he was only working on the exterior. We later learned that he lied. He wasn't certified in lead-safe work practices, in fact he used the most dangerous paint removal methods possible: burning the paint off with an open flame torch. The fumes permeated our neighborhood and seeped into our home. My baby inhaled the leaded fumes and was instantly and acutely poisoned. He wasn't crawling on a dusty floor. He wasn't eating flaking paint chips. We thought we were doing the right thing.
Avi is now almost 14. Every day he struggles with challenges that no parent would ever wish for. His suffering ranges from physical pain and discomfort (including GI issues, plaque psoriasis, and sensory processing disorder) to mental anguish (caused by not being able to express himself in writing in an age-appropriate way, because his visual memory is in the fourth percentile, and his fine motor skills are also impacted, resulting in writing that is excruciatingly slow and difficult for him—and often nearly impossible to decipher).
We don't hear about the collective impact of early childhood lead exposure on every generation alive today, and how lead has shifted the standards and expectations in our society. Health impairments that many attribute to "just old age"/"normal aging" are not in fact normal. Nearly every significant health impact your parents and grandparents are facing today has been studied and found to have links to lead exposure… Increased risk of heart disease? Yes. Kidney failure? Arthritis? Yes. Yes. Memory impairments? Yes? Compromised immune systems? Yes.
Of course it's likely also not "just" lead exposure — we've been impacted by a cocktail of toxic chemicals that have infiltrated our daily life over the past 100 years. However in Dr. Leonardo Trasande's environmental impact report about the financial impact of all toxics on children today, he estimated that more than two-third of all costs for health impacts related to environmental toxicity exposure are caused by lead, with the other one-third being the impact of all other toxicants (e.g. BPA, Mercury, Plasticizers, etc.), combined. So even in this modern era, in this new century — lead plays a profound role in our everyday lives — one that cannot be ignored.
With the stakes so high, what can you do? How can you protect your family?
Start small.
In the years since my children were poisoned, I have learned that it can be very difficult for most parents to consider that their home may be poisoning their children. Faced with possible lead toxicity in their house, most people are not in a position to just start over and move to a safer home… but they can consider removing other possible sources of lead exposure—things like dishes, children's toys, and furniture—as an easy place to start.
Tackle potential lead hazards in this order to make the process more manageable, especially if you cannot afford to do it all at once:
Kitchen
Child's bedroom
Playroom
Other common areas in house
Rest of home interior
Porches
Home exterior
The first step: your kitchen
First and foremost… make sure your kitchen is lead-free. Get rid of any potential source of lead that may directly impact your children's body through your cooking and food preparation routines. This isn't hard and doesn't have to be expensive; you can take simple inexpensive baby steps to start…
Once you have a lead-safe (or lead-free!) kitchen, next tackle your child's bedroom, then their playroom, and then the rest of the house (baby steps).
From there, branch out — make sure Grandma's house is lead-free, then your child's daycare, and then start tackling other potential sources of lead in your community: playgrounds, community centers — any public resource housed in an older building.
2018 is the time.
Flint woke everyone up.
We can do better for our children and for future generations. #KnowBetterDoBetter