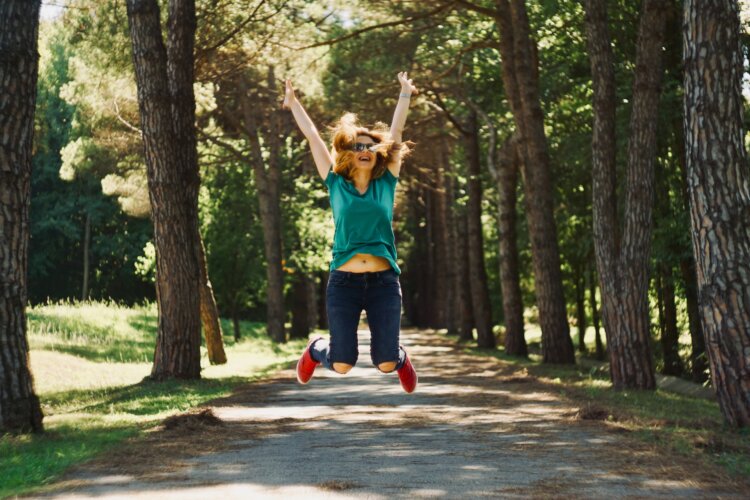 The weekend looms in front of you, along with all the cool options: barre class, snagging a reservation at a hot new farm-to-table restaurant, or maybe trying to figure out how to make your house HGTV ready. These trendy pursuits are all worthwhile, but you might be better off choosing an activity that you–and maybe only you—would consider "deeply pleasurable." And yes, it might mean you're about to get up to some "dorky" stuff, but as long as it makes you happy, then it's A-OK!
"Too many people ignore activities that make them happy in comparison to activities that they are told are good for them," says Ruth Krigbaum Rich, a clinical psychologist with a private practice in Peabody, MA. "Happiness is very personal. We live in a society in which everyone is trying to better themselves, but returning to your authentic self is part of the happiness equation."
And it appears that your mind/body may also respond to the difference between a "have to" activity versus a "want to" activity. For example, if you're picking a HIIT class because it burns calories, ask yourself if you would be better off choosing a workout that is more likely to result with you smiling and laughing with friends, like—bowling. Because when it comes down to it, your overall health and longevity may be more dependent on your happiness than on your fitness level and how much you sweat in an hour.
"We achieve a deep relaxation and pleasure in an activity that absorbs us," Ms. Rich says. "Finding an activity that is creative and tactile, but also a bit of a challenge, and where you can make friends who share your interest may be healthier in the long run than one that merely burns fat."
Ms. Rich and her husband, for example, have taken up tango classes. "We can't think or talk about anything else while we are dancing and when we went out with another couple from the class, we talked about tango all night because it is so absorbing," she explains.
Here are some suggestions for activities—not the coolest clubs on the block—that have been shown to make people happy.