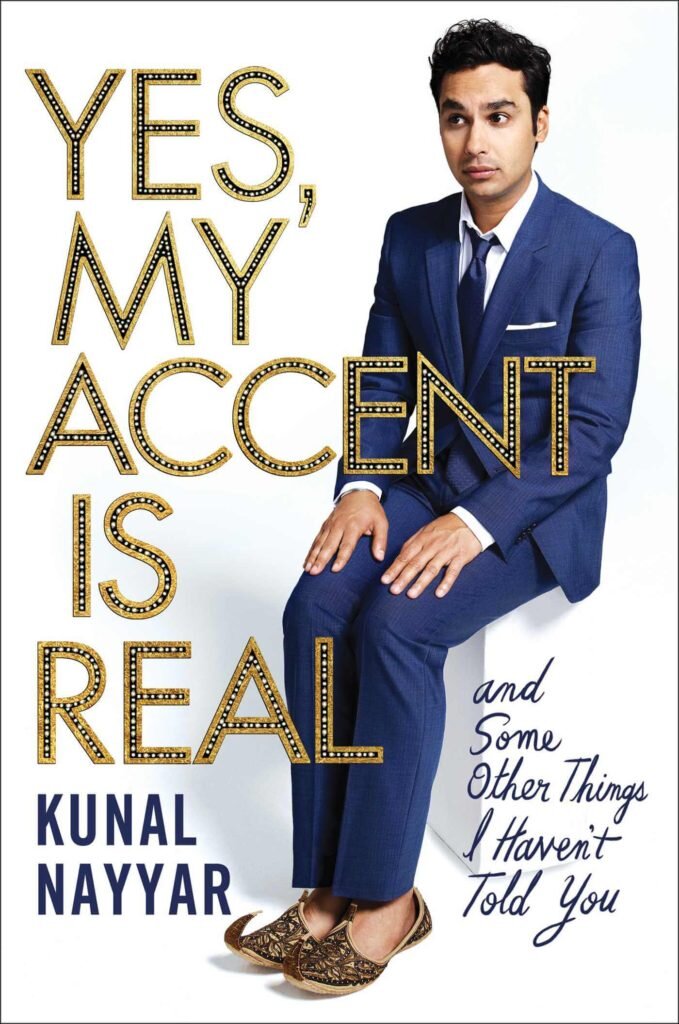 My friend and co-worker Kunal Nayyar has written a book. It comes out Tuesday. It's called, Yes, My Accent is Real: And Some Other Things I Haven't Told You. Here's why I think you should purchase it.
It's funny. Kunal has a terrific sense of humor, which he conveys really well in writing. Some people are funny in person. Some people are funny in writing. Kunal is funny in both. It's a wonderful read.
It's educational. You learn a lot about South Asian culture from this book: about cultural differences and expectations, about being an immigrant and about fitting in. It's got some really neat learning opportunities for the reader.
It's got great stories. Kunal is a great storyteller and tells stories about our work, about his life, about his schooling – about everything. You will really enjoy this experience and the stories he tells.
It's smart. Kunal is known on our set as wise and gentle and kind. He is all of those things times a thousand, and this book really conveys that. He has musings throughout the book which are touching and insightful and which really hit the mark of a lot of what many of us are feeling about life. We want to be good. We want to do good and connect with others and be loving. Kunal gets all of that. He's a wonderful voice.
There are so many books out there and I know it can be overwhelming to know which ones to read. I give my enthusiastic vote to Yes, My Accent is Real. Order it today. You'll be glad you did!