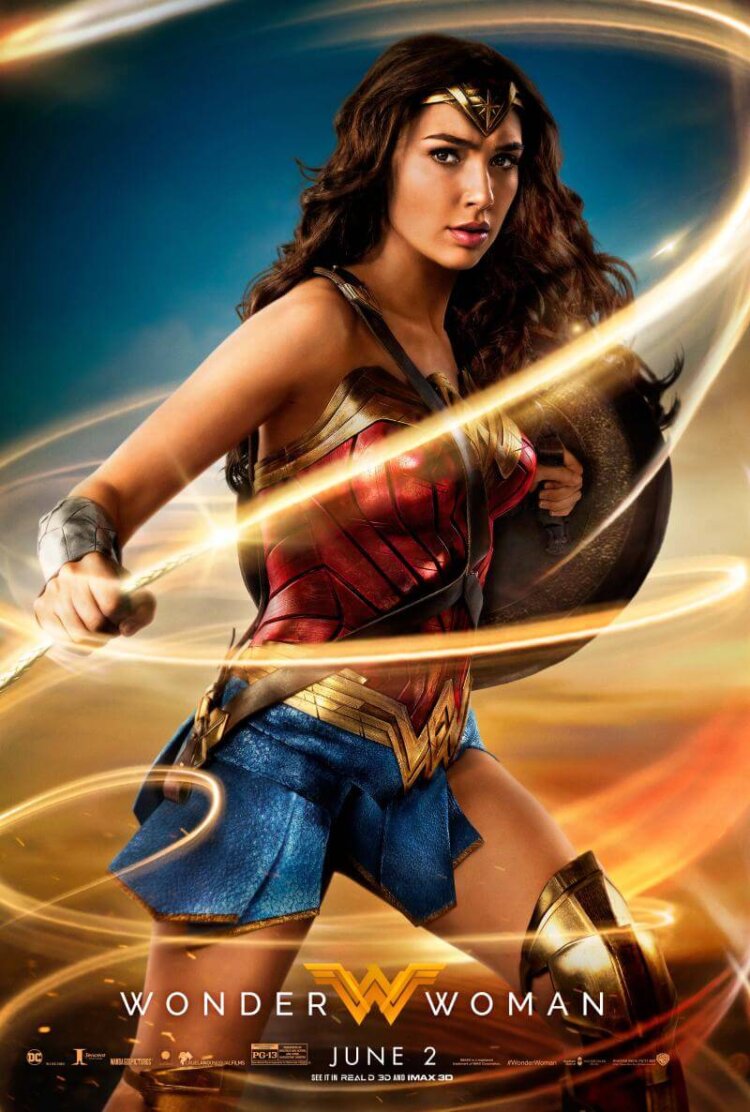 It feels like we have been waiting forever for "Wonder Woman."
Of course, this is not technically true. Since her creation in 1941, the Amazonian Princess Diana has been, if not ubiquitous, at least observable in popular media. A pivotal figure in DC Comics' Justice League, Wonder Woman has appeared in comics and animation consistently for decades, though often not as the lead character. In the 1970's, Lynda Carter's live-action TV series made iconic the scarlet bustier and spangled shorts (and gave us that marvelous earworm of a theme song.) Those four years on ABC may have been Wonder Woman's brightest era to date (and introduced her to Generation X).
But since the 1980's, Wonder Woman's star-spangled power seemed to fade from prominence. A Joss Whedon "Wonder Woman" film script died on the vine in 2007. In 2009, an animated film went straight to home release, despite a voice cast that included Keri Russell and Nathan Fillion. NBC passed on a pilot starring Adrianne Palicki in 2011.
The image of a woman in a star-strewn skirt and red top, fists planted and feet spread wide, is too powerful and empowering to fade away completely. But in comparison to  the prolific live-action attention her fellow supers received, Diana was relegated to the dusty cabinet of B-list heroes.
Wonder Woman, of course, was not alone in her marginalization. Since the release of the widely-panned "Catwoman" in 2004 and "Elektra" in 2005, female-led superhero/supervillain movies had mostly been snuffed out of existence. Marvel Comics, DC's great adversary, launched the modern Cinematic Universe in 2008 with "Iron Man," but passed on casting female heroes as central to its films. (That will change, but not quickly: after more than a decade of fans clamoring for a film starring Black Widow, Peggy Carter, or frankly, anyone who isn't a dude, Brie Larson is set to star in 2019's Captain Marvel,.) And until quite recently, DC's cinematic interpretations had been no more obliging of their female heroes.
In this context of sidelines and side-kicking, Wonder Woman's return to modern popular culture feels more significant than the standard story of a studio returning to a classic property. Reimagined franchises are cinematic bread and butter these days; male characters regularly return to the screen with a new costume, love-interest, and antagonist so they can wham-pow another day. For icons like Spider-Man, Superman, Batman, the Joker, Green Lantern, and even the Hulk, every reboot is just another chapter in an ongoing story.
Wonder Woman does not have that luxury. Princess Diana is not being rebooted when she takes the screen on June 2; she is being reborn for a new generation.
Wonder Woman is reborn into a landscape in which female heroes must move worlds just to stand in the center.  She returns in our current reality to a world where female capability is inherently suspect, to a cinematic culture in which women are often very helpful as purveyors of advice or facilitators of action, but are infrequently essential to the narrative. Hollywood claims to love "strong female characters," but rarely considers those characters strong enough to carry their own films.
Progress has been made in the years that Wonder Woman has spent unattended. We have Katniss Everdeen, we have Rey. But when Diana steps back into the light after so many years in the shade (and a grand seven minutes of screen time in last year's Batman v. Superman), she will be reclaiming a space that she — and so many characters like her — have been denied for years. This space is one of unquestioned centrality and strength; a space in which no one dithers over her worthiness.
Reborn into her own film, Wonder Woman is indisputably indispensable; she occupies the undivided spotlight. In a landscape marked by man – whether of the super, bat, spider or iron variety – finally, we have our Woman.
In returning to the center of poster and frame, Wonder Woman demands to be seen for the hero she is. Her exemplary strength is equaled by profound moral fortitude, its own revelation in the current landscape of ethically compromised Übermenschen. Diana combines the titanic powers of Clark Kent and the gritty humanity of Bruce Wayne — but with a shield as her offense, protective gauntlets, and non-lethal lasso, Wonder Woman channels physical prowess in a distinctly feminist pattern of de-escalation. She employs those gadgets not only for self-defense but for the protection of others; preservation, not annihilation, is Wonder Woman's M.O. It's a vivid example of what superhero cinema has been missing along with its female leads, and what Wonder Woman offers in her long-awaited rebirth. Not just the chance to be seen, but the chance to make a change in the paradigm of superhero combat.
The wait is over; the change is here. Uncompromisingly visible, Wonder Woman can no longer be easily ignored, and can take her rightful place: not as a loose end, but as a leader; not as a sidekick, but as the star.  As the theme song said, "All the world is waiting for you…and the power you possess." With Wonder Woman reborn to lead the way, that promise can finally come true.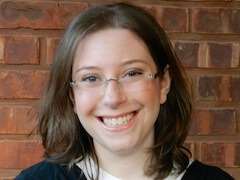 Michal Schick
is a writer, podcaster, and pop-culture obsessive based in New York City. She has a Masters Degree in Creative Writing from Sarah Lawrence College, and an unbridled obsession with nail polish. You can find her writing about television, feminism, and Star Wars at
Hypable.com
, and listen to her thoughts on the podcasts
Nice Jewish Fangirls
,
Level 7 Access
, and others.