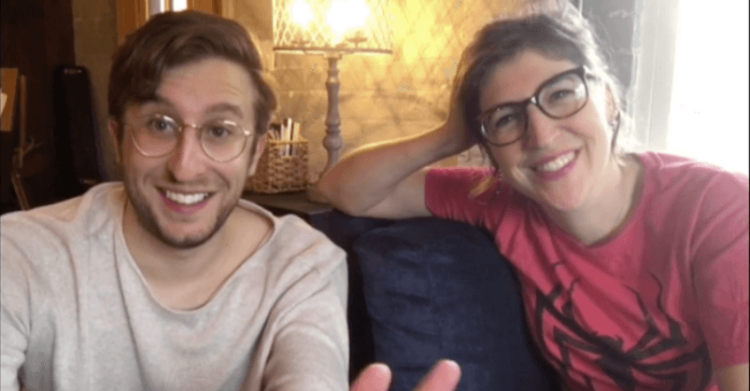 Since Mayim started doing videos with Chad Jamian (remember "Driving with Mayim"? or last year's Passover video?), GrokNation readers have been clamoring for more "Chad" – so we're happy that Chad and Mayim did this fun video about their friendship.
Chad Jamian is one of the "usual characters" in Mayim's life. He's her brother from another mother, dear friend, and work buddy. (You may also remember him as "expert dreidel spinner for thirty years" in Mayim's 2015 "Last Day of Chanukah" video.) Not only are they mistaken for siblings all the time, but they have a lot in common and enjoy similar things, like getting together to make fun videos like this one! Get a closer glimpse into this strange, yet charming friendship, with special guest questions from Mayim's sons.
Chad is known best for his Vine videos (may that site rest in peace), and social media presence. He is extremely talented and creative and has taught Mayim a lot in the world of video-making. We love that they are able to creatively inspire each other, and that we get to see the videos that result!
Enjoy this video and don't forget to subscribe to Mayim's YouTube channel!