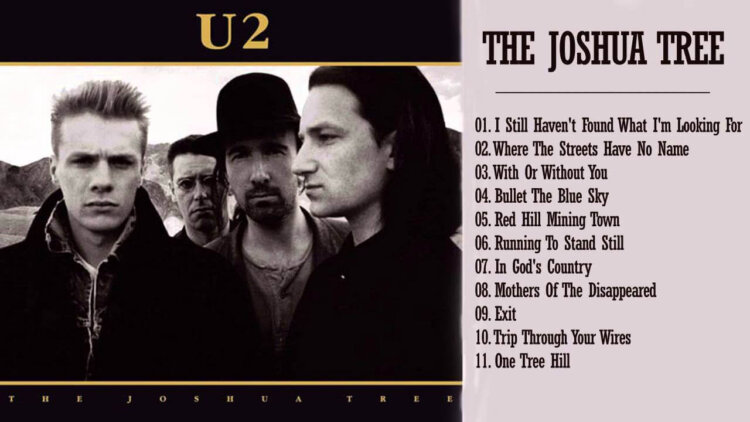 In 1987, I was 12 years old. An Irish band called U2 cut their fifth album, titled "The Joshua Tree." This album did not properly come onto my radar until I was about 16 years old. In the intervening four years, the songs "With or Without You" and "Where The Streets Have No Name" and "I Still Haven't Found What I'm Looking For" were part of my youth – they were played on the radio all of the time and I loved them.
When I was finally introduced to the entire album, I came to understand why this album makes the "Best Rock of All Time" list over and over again by most musicians you've heard of, and most non-musicians' lists contain this album, too, especially if they are over 30 or so.
"The Joshua Tree" is one of those albums that does not have a bad track. It turns music into poetry. This is a tight band. These are lyrics to sing forever.
The live recordings of the concerts of "Joshua Tree" form an album called "Rattle and Hum," which contains an incredible variety of songs. The first time I went to Israel, I took "Rattle and Hum" with me, and listened to it in my Walkman for 10 days straight (except on Shabbat when I had to turn it off!). That album – and "Joshua Tree" – are the musical memories of a magical journey and will always make me think of seeing milk that was packaged in plastic bags, eating bourekas, and learning to tie my Doc Martens the way my cousin showed me he laced his army boots in the army.
The other thing that "The Joshua Tree" album changed for so many of us is how we see the actual Joshua Tree Desert in California. The cover of the album shows the band in that desert and while the album was not recorded in Joshua Tree, it is named thus because of the visual power and meaning of a desert, as well as the connection to Africa which was the root of so much music.
One of my favorite videos I have made was a camping trip my ex-husband and I took our sons on to Joshua Tree. If you haven't watched it, check it out.
And if you like someone and you want them to know it and you're in a bar with a jukebox that has the album "The Joshua Tree," select "Trip Through Your Wires" and watch what happens.