Tonight is the season premiere of the CW's hit show, Supergirl. In recent years, the CW has built up a dream team of DC Comics superhero shows, including Supergirl, Arrow, The Flash, and Legends of Tomorrow. And for a superhero fan? These shows are so much fun. As a parent, I love them even more. Not only do these shows provide a smidge of nostalgia for parents who grew up reading the associated comic books, but they provide family-friendly shows with some kickass female protagonists.
In addition to the obviously awesome Supergirl (played with comedic perfection by Glee-alum Melissa Benoist), these shows have an array of strong women who are fully realized characters that don't need to rely omen to save them or the day. It's refreshing, given the fact that strong, positive  representations of women and girls are few and far between in the media that is produced and consumed in our society. So to have these shows that not only provide awesome, engaging story lines for powerful female characters, but do so in a way that the whole family can enjoy? That's worth celebrating!
In honor of Supergirl's season three premiere tonight, my 10.5-year-old son Elijah interviewed the show's star, Melissa Benoist. Like his mom, he loves all things superhero-related, and when I asked him why he loves Supergirl, he told me, "I just really like superheroes. I also like comedy and action (the dating parts are just okay). So Supergirl is perfect because the show combines all of that. Also, a girl superhero is pretty cool."
Pretty cool, indeed.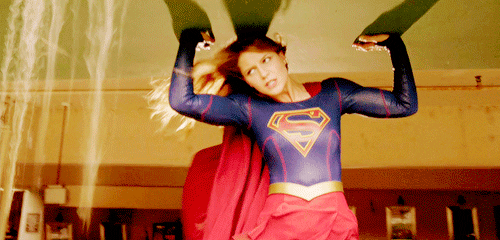 GrokNation: If you could have any of Supergirl's powers, which would you pick and why?
Melissa Benoist: I've always said I would choose to be able to fly if I could have any of Supergirl's powers. I love traveling and seeing different parts of the world—think how easy that would be if you could just fly to wherever you wanted to see!
GN: Who was your favorite superhero growing up?
MB: My favorite Superhero growing up wasn't exactly a Superhero in the sense that they wore a cape and had heat vision, but one of my favorite movies growing up was Hook, and Peter Pan in that movie seemed like a Superhero to me. I loved how he could fly, and stood for always upholding a sense of adventure and imagination in everything you do.
GN: There's a lot that happens on Supergirl: action, romance, comedy, drama, etc… Of these, which is your favorite type of scene to shoot?
MB: Typically, my favorite scenes to shoot are the comedic ones on Supergirl. One of my favorite things about Kara is how goofy she can be, and I get along so well with all of the other actors on the show, so when we have a scene that's comedic it usually involves a lot of laughter between takes.
GN: The CW's superhero shows are known for their awesome crossover episodes. We know you can't give us any spoilers (or can you?!), so we have to at least know what it's like getting to work with the actors from the other shows. 
This is a no spoiler zone! But I genuinely love working with all of the actors from ALL of the shows. The crossovers are such a cool thing that we get to do, and all of us kind of band together when we work on them. Grant Gustin, who plays the Flash is my buddy, I have so much fun with him. All of the girls are really cool, smart, and strong, and I love hanging with Danielle Panabaker, Candace Patton, Caity Lotz and Emily Brett Rickards. But of course, all of the cast members from Supergirl are very near and dear to me, and we all spend time with each other outside of work.
GN: What's your favorite part of getting to play a superhero?
MB: My favorite part of playing Supergirl is how empowered it makes me feel. Even on days when I'm feeling down, or tired, I am always reminded that Supergirl never gives up, so why should I?
It's also pretty cool when the villain is a woman!
Elijah also got to chat with Yael Grobglas (of Jane the Virgin fame) who plays the villain Psi in an upcoming episode.
GrokNation: What's one of the best things about playing a villain?
Yael Grobglas: I think the best thing about playing a villain is that there are almost no rules. I think this applies to most villains (including Petra on Jane The Virgin), but even more so when they get superpowers! As an actor, you no longer have to worry about whether people will like you or not, since that's not the character's concern. When portraying a villain, you are only responsible for showing what your character thinks is right and therefore there is no limit to the mischief they can get into. Which makes it obviously, extremely fun.
GN: Can you share one thing about your character Psi? Would you want her power in real life?!
YG: Psi is a fascinating character to play because her superpower has nothing to do with physical strength.. she basically gives people panic attacks. I'm not sure if I would want to have this superpower in real life… It doesn't seem like the friendliest thing to do and I can't think of how I would put it to good use. I would, however, love to have a super strong sense of smell! (I'll think of a way to put this to good use at a later stage).
Supergirl premieres tonight on The CW 9/8c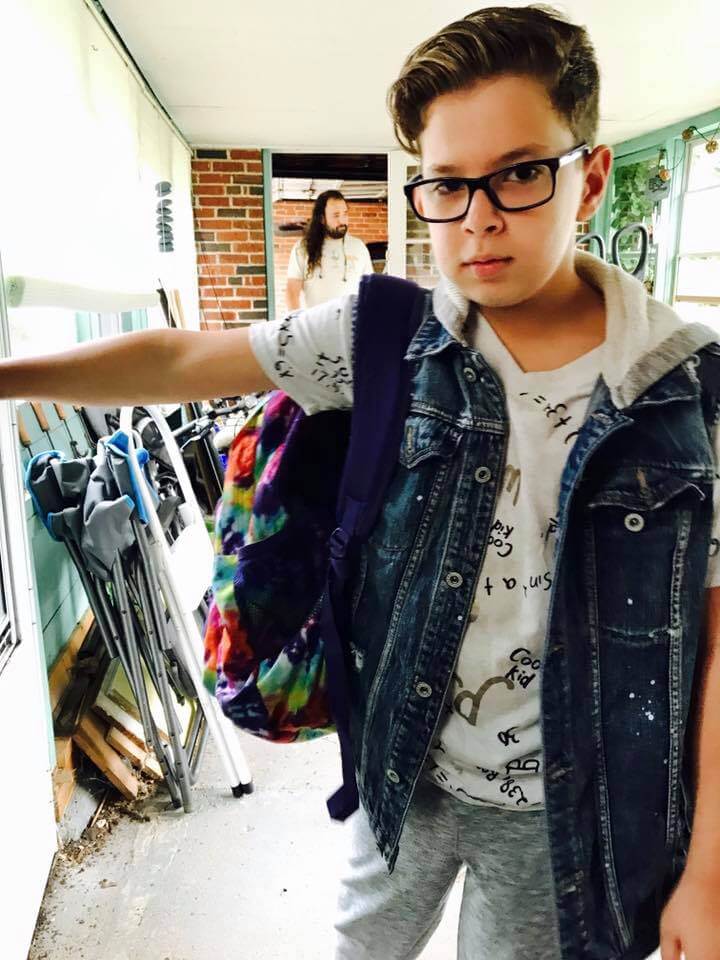 Elijah Nathman is a 5th grade student in Western Massachusetts. In addition to interviewing his favorite superheroes, you can find him playing his drum kit, on the ultimate frisbee field, and on the stage doing community theater.