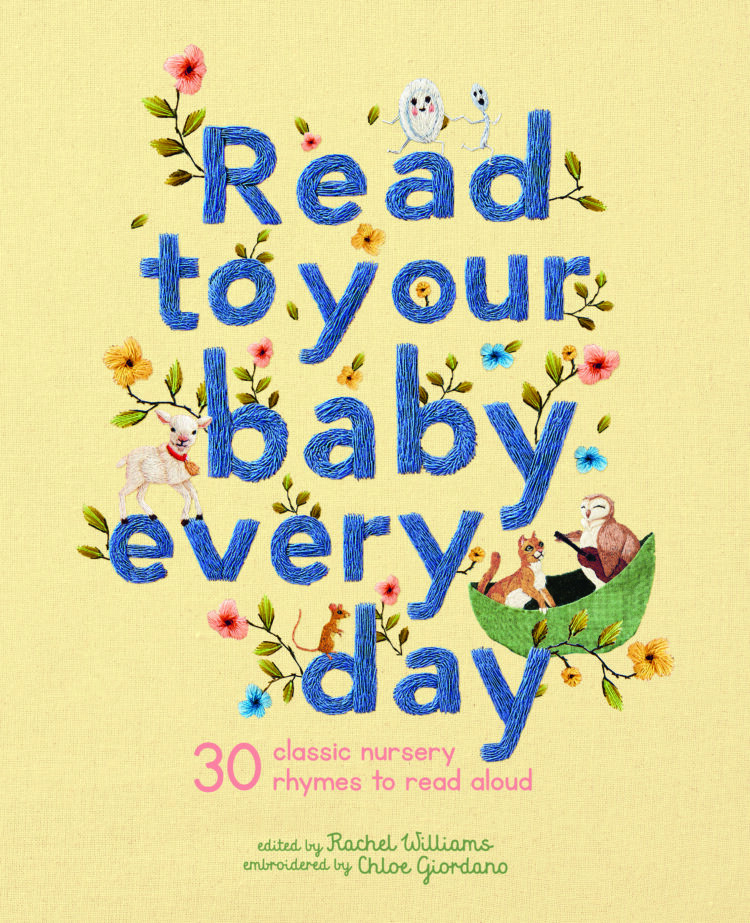 It's hard to deny the importance of reading to your children from a young age.  A 2018 article in the New York Times said that children experience less anger and and problems with attention span when parents read to their children more. One study found that children who were read to had greater activation in areas of the brain that support mental imagery and narrative comprehension.
An upcoming book from Frances Lincoln Children's Books, Read to Your Baby Every Day: 30 Best-Loved Nursery Rhymes and Songs to Read Aloud (out Mar. 5), was created to help start this process from infancy. With well-known tales filling the pages of this hardcover book, it's easy to peruse at bedtime or any time of day with your little one. But what really sets the book apart is the beautiful embroidery images created by artist Chloe Giordano that accompany each story. Scroll through the gallery below to see our favorite illustrations.
Pre-order Read to Your Baby Every Day on Amazon.