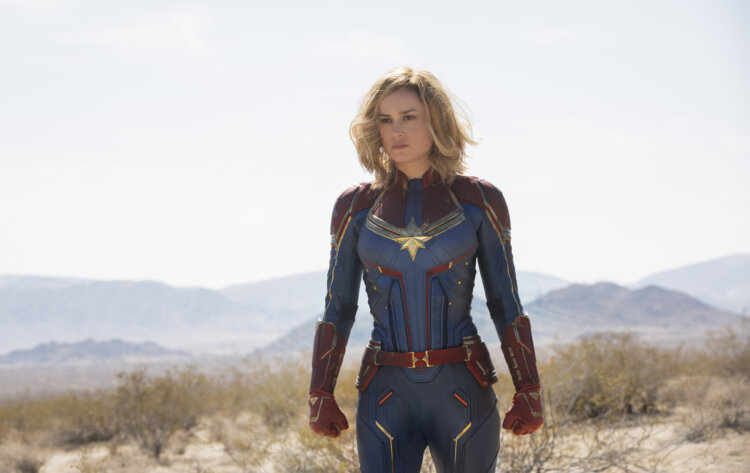 The great thing about living in 2019—just ignore the general political malaise for a second—is that we have a ton of amazing pop culture to dig into each and every month. Whether it's sitting down for a weekend marathon of a new Netflix show, or riding out the tail end of winter with a good book, March is here to offer up some good choices. You can't go wrong with any of the recommendations below, we promise. So let's get to it!
TV
Good Girls (NBC, March 3)
This is one of those shows that feels like it's flying under the radar because of how much TV there is in our lives, but make no mistake, it's well worth your time. The first season, which followed moms breaking bad, played by the incredible trio of Retta, Mae Whitman, and Christina Hendricks, took its goofy premise and crafted something thoughtful and challenging, blending laughs with darkness. It's such a unique show, so make some room for it this month.
The Good Fight (CBS All Access, March 14)
Ever since CBS All Access aired the remarkable first season of The Good Fight, the complaint has been that it's not available on traditional television. That shouldn't stop you from watching one of TV's best shows. It's smart and sharp when it comes to reflecting our current political moment, while also remaining a fun, twisty legal drama. The third season drops soon, so get caught up!
Queer Eye (Netflix, March 15)
The Fab Five are back for a third instalment of this wonderful reboot. This time around the guys trade Atlanta for Kansas City, Missouri. The location might be changing, but there's no way we're not going to get a ton of tearful, heartfelt moments, and at least one scene where Antoni expresses his love for avocado.
Billions (Showtime, March 17)
This Showtime drama is smart, funny, and boasts some seriously crackling dialogue. Not to mention powerhouse performances from Paul Giamatti, Damian Lewis, Asia Kate Dillon, and so many others. If you're not already watching this show, about the way power is held and taken away on Wall Street and in the legal system, you need to catch up immediately, before the fourth season hits the air.
Veep (HBO, March 31)
It's time to say goodbye to the wonderfully foul-mouthed Selina Meyer, as the HBO satire bows out with a final seven episodes. Guess we'll just have to watch the news now to get our weekly dose of insane politics.
Movies
Captain Marvel (March 8)
It feels like we've been waiting for this one for a while. Brie Larson plays the titular hero—if you follow her on Instagram you've been watching as she got seriously buff for the role—and the film itself is set in the '90s, so expect plenty of nostalgia alongside the superhero action.
Us (March 22)
Jordan Peele's follow-up to his smash hit Get Out looks even more devastating than that instant horror classic. The trailer itself is seriously creepy, showing a family undergoing a home invasion by people who look exactly like them. Peele is a visionary director, and we can't wait to see this one.
Books
Gingerbread by Helen Oyeyemi
Oyeyemi's acclaimed 2014 novel Boy, Snow, Bird was a loose, imaginative retelling of Snow White. Now, the author turns her attention to fairy tales once again, this time by using gingerbread and its role in literature as a muse. The novel is a family drama, a sparkling mystery, and a probing look at class and and identity. Don't miss it.
The Parade by Dave Eggers
Eggers' latest is a politically-tinged drama that focuses on two contractors who are sent into a country that, after a decade of war, is finally at peace. Now the country wants to build a highway commemorating that peace, and connecting the two previously warring states. It's safe to say that this doesn't all unfold as planned. Allegorical and politically astute, Eggers dives into questions about what it means to be at war, and whether outsiders can ever really understand the political happenings of another country.