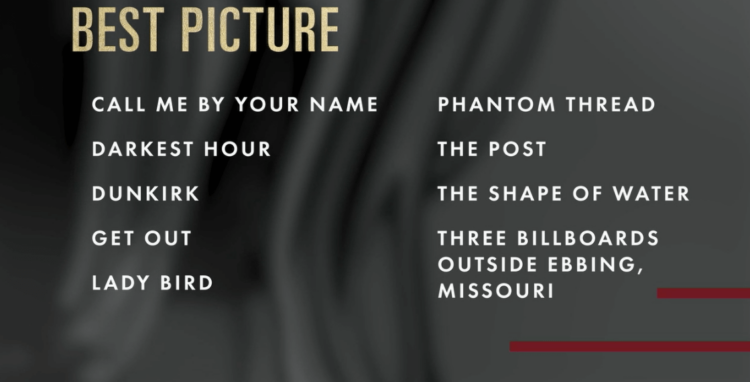 Anyone who knows me – and frankly, some of you who don't – knows that I'm a huge fan and consumer of pop culture. I especially love when expectations are subverted, and something that starts out formulaic deviates to a place I never would have seen coming. But to be honest with you, I'm not sold on the entirety of this "Hollywood thing" – it's superficial, with very few exceptions it often celebrates those Hollywood elites who are already celebrated, it creates unrealistic expectations for our relationships and can also serve to reinforce social norms around female beauty. Plus, up until a few years ago, Hollywood seemed to tell a familiar set of stories, rarely taking risks to identify and honor the diverse narratives of this nation. There's a lot to be indignant about. But for all of its ridiculous, opulent pageantry and all of its #OscarsSoWhite and other shortcomings – I do love the Oscars. So when I woke up and realized the nominations were in – with some major surprises, and for an awards show that doesn't air until March 4! – I knew I had to talk to some of my friends and colleagues who work, write and live in the world of film. (And take our Best Picture poll to weigh in on your favorite!)
[yop_poll id="8″]
Checking my Facebook feed, I saw that the Oscar nominations had been announced at 8am on the east coast; although I love the Oscars, I love sleeping more – waking up for the nominations is not on my agenda. However, my friend Jodi Berman, who's been Oscar blogging since 2014 (but obsessed with the Oscars since she was 5) was up at 5:20am to hear the nominations and to begin musing about what the nominations mean.
"There is so much to be excited about with this year's 59 nominees," she told me. "The shake up in The Academy broadening the diversity among voters is evident – more women, more people of color, it's thrilling to see the first woman cinematographer (Rachel Morrison, Mudbound) nominated, not just because of the recognition, but because she got the job in the first place. For Hollywood royalty like Tom Hanks and Stephen Spielberg to be left off the list means that the industry is making room for different kinds of voices and stories."
And those different stories are out in full force this year. The Shape of Water, by all accounts an odd and unusual love story between a mute janitor and an amphibious creature being held hostage, envisioned by the fantasy eyes of Guillermo del Toro, leads with 13 nominations. Dunkirk, a war movie about a beach evacuation during World War Two, received eight noms, and Three Billboards Outside Ebbing, Missouri – which I keep calling "Three Billboards Outside Billings, Montana" for no reason I can explain – received seven. I have seen none of these films. I have seen Best Picture nominee Call Me By Your Name, the gorgeously shot, compellingly acted story of two men finding love with each other in Italy; Timothee Chalamet received a nod for Best Actor, which is marvelous for him, but if you've seen the film, you're as outraged as I am that Michael Stuhlbarg was overlooked for his role in the film – his heartbreaking, tear-inducing monologue of acceptance deserves its own award.
"The Academy changed its voting pool and it seems to be paying off," said Liz Nord, a documentary filmmaker and Editor-in-Chief of the world's largest online filmmaker community, No Film School. "The nominees are finally starting to reflect the population at large in almost every category."
One of the films that reflects this change is Get Out, the "social horror" film from Jordan Peele which was nominated for Best Picture, Director, Actor and Original Screenplay. I loved it, but was shocked that it was so well-represented in the Oscar nominations: it's an unusual choice, essentially creating a subgenre of horror films that are steeped in social commentary.
"I loved that movie so much and it will haunt me for years to come," said Sue Obeidi, Director of the Muslim Public Affairs Council's Hollywood Bureau, where she works with studio executives, producers, directors, and writers to create authentic, accurate and humanizing portrayals of Islam and of Muslims in film, television, and on digital platforms. "Even though the storyline seemed fictional, the theme was so damn real. It gave us a reality check of what racists think and want to do to people of color and 'the other.' It came out right after the inauguration of one of the most racist men that have ever led this country and my emotions were just raw. I hope it wins every category that it is nominated for."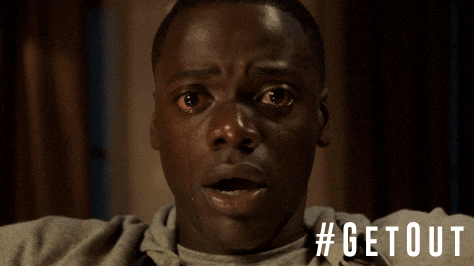 Obeidi also loved the nod for Greta Gerwig as Best Director for Lady Bird – only the fifth woman to be nominated in this category in the Academy's 90-year history – but thought Patty Jenkins "should have at least received a nomination for Wonder Woman."
She also spoke highly of Mudbound and Dee Rees (nominated for writing with Virgil Williams; Mary J. Blige was also nominated for Best Actress in a Supporting Role for the film, and for Best Original Song), noting that the movie and its director should have been nominated in the major categories. Obeidi also hoped that The Big Sick would be nominated for Best Picture, but was "happy to see that it got one for Best Original Screenplay." She was also glad that Victoria & Abdul didn't get any major nods from the Academy, because, she said, the film "promoted so many stereotypes." (It was nominated for Best Makeup and Hairstyling, as well as Best Costume Design.)
"We still have so much work that needs to be done in the area of inclusion of vulnerable communities but the needle moved just a little bit this morning," Obeidi said.
Nord was also excited about Morrison's nomination "for her gorgeous work on Mudbound" and transgender director Yance Ford being nominated in the documentary category for Strong Island. "Of course, the work speaks for itself, but it feels like an exciting time for filmmakers and moviegoers alike," said Nord.
"As always, the hidden gems lie in the foreign films and the documentaries," Berman said. "I haven't seen anyone notice that Kobe Bryant is nominated for an animated short film – maybe we should change the E in EGOT (Emmy, Grammy, Oscar, Tony) to ESPN award? This is one of the strongest years for Oscar nominees, there are a lot to see and enjoy!"
It sounds like I've got my work cut out for me over the next five weeks or so. What's next on your cinema hit list? What categories are you most excited for? And which movie are you rooting for for Best Picture? Take our poll, share your film reviews in the comments, and let us know!
Here's your printable Oscar ballot with all the nominees – and yes, we'll remind you again where to find it before the big show on March 4!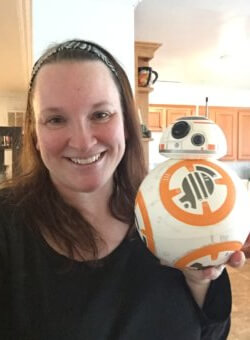 Esther D. Kustanowitz (@estherk) is a founding member of the GrokNation team. She is a writer, editor, consultant and pop culture enthusiast who has written for Modern Loss, Haaretz, JTA, The Jewish Week, The Forward and eJewishPhilanthropy, and is a contributing writer at The Jewish Journal of Greater Los Angeles. Esther is also writing a book, Nothing Helps (But This Might Help): Loss and What Comes After, a collection of observations about life after loss – but she also prizes the role of comedy in balancing out life's harder moments. A good portion of her brain is devoted to Star Wars. She lives in Los Angeles with BB-8, a Death Star bowl set and a set of R2D2 measuring cups.