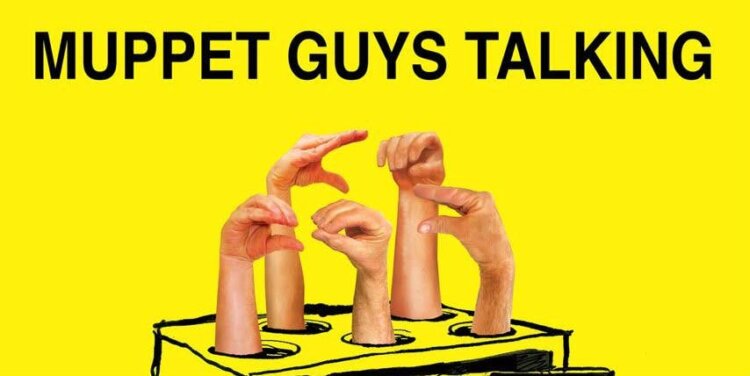 I am a person of many fandoms. I allow myself to get fully wrapped up in the nuances of things I love, and I gleefully spend time (and money) enjoying these things to the fullest. Some obsessions are short-lived and fade while others are longer lasting. But I have loved the Muppets longer and more deeply than anything else in pop culture.
Sesame Street was my gateway, as it is for many people. My first imaginary friend was Big Bird, I learned the importance of kindness from Grover, and it was my introduction to the phenomenon that is Kermit the Frog. Then I got into The Muppet Show and learned an appreciation for the absurd. After that, came the movies, television specials (does anyone else remember Hey Cinderella?!), music videos on Nickelodeon, biographies, The Muppet Babies, Fraggle Rock…you name it, I love it. I once got to hug Sweetums on my birthday during a parade at Walt Disney World and I cried. I wrote three separate research papers about the Muppets in my undergrad. What else do I have to do to establish myself as a crazed super fan?
When I heard that a documentary was being released called Muppet Guys Talking and it was to feature some of the best living Muppet performers discussing their histories, I was immediately sold. It would be an inside look at stories fans had never heard before, and a casual conversation between old friends about their unique profession. It promised never before seen footage, laughs, and stories about Jim Henson. The documentary was released today, exclusively on MuppetGuysTalking.com, at 6:00AM Eastern time. I purchased the basic package for $9.97 (the "Below Stage Pass" offers deleted scenes and exclusive web chats with the cast for $97 and is only available until March 21st…and I may upgrade later) around 7:00AM Central time and was crying by 7:03AM.
The documentary is comprised of footage shot in 2012 and is, essentially, a roundtable discussion between veteran puppeteers Frank Oz (Miss Piggy, Bert, Fozzie Bear), Fran Brill (Prarie Dawn, Zoe), Dave Goelz (Gonzo, Bunsen Honeydew, Zoot), Jerry Nelson (Snuffleupagus, Count Von Count, Gobo Fraggle) and Bill Barretta (Pepe the King Prawn, Bobo the Bear, Johnny Fiama). The film, directed by Frank Oz, was apparently cut down from 9 hours of footage into the 65-minute documentary we can see today. As the marketing promised, there are clips of unimaginable backstage footage and renderings of the technical weirdness that is puppeteering. Some secrets revealed: how Jim Henson operated Kermit in the opening of The Muppet Movie from a custom tank under a man-made swamp, and how the 5'4" Fran Brill managed to measure up to her 6'+ fellow performers.
But it's not the behind-the-scenes clips that make this a great documentary, nor is it the novelty of seeing performers speak in character without their Muppet counterparts (though this is still very cool). What makes this film special is the admiration that is so clear between these performers and friends. Without the clips, it's just five people talking about the best job they ever had, and the boss that made it all possible. Maybe folks who don't "get" the Muppets won't be as affected as those who do, but I think it is universally appealing. There is a quality to their discussion that is revealing without being insider-y. There is a reverence for the craft without seeming self-important. They admit to it being the most fun they ever had, and the silliness is what made the work worthwhile.
The film may have been a way for these people, this family unit of artists, to collectively mourn those who had left them. Jim Henson, Richard Hunt, Don Sahlin, Jerry Juhl…many of the stories revolved around their collaborators and the respect they have for them, and the memories they share. Sadly, Jerry Nelson passed away shortly after the filming of this documentary. So, in a way, the film exists for us, as fans, to mourn as well. When each performer was asked separately what they were most excited about for the day of filming, they all replied that the prospect of getting to hang out with each other again was the best part. The love these performers had, and continue to have, for each other is what imbued the Muppets with the sincerity that makes them work. Without it, they'd be hunks of felted foam and certainly would not have impacted our culture as deeply as they do.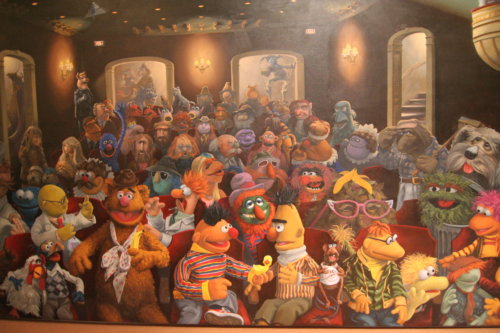 Why does this all matter? Why do the Muppets continue to impact popular culture? Why was this documentary necessary? Pop culture, as posited by the author and educator Ray Browne, is worthy of study and appreciation despite its classification by some as "low culture." Its effect on society should be explored more deeply because it is at the forefront of our lives. Sesame Street was created to hold the attention of young children to educate them in a format they could relate to. The Muppet Show was a bizarre collision of low and high culture geared toward no specific audience at all. The Muppets, these strange puppet creatures, just clicked with people. Because the Muppets are rarely delineated by gender, race, age or species, they have mass appeal. Jim Henson, as pointed out in Muppet Guys Talking, imagined a world in which there was no delineation between people, and he saw the Muppets as a vehicle to demonstrate that idea.
Muppet Guys Talking is a reminder of why the Muppets are so important to popular culture, and how they continue to be a part of it. It's a sweet and silly look at a lasting friendship between co-workers who gave us some of our favorite shows and movies. I didn't want it to end. I would happily sit for the full 9 hours of unedited footage, should they choose to release it. Self-releasing is still something of a novelty these days, so despite the nearly ten dollar price tag, you should feel comfortable with your purchase knowing the profits go to the creators.
If you're interested in the Muppets, or the entertainment industry, or pop culture, or old friends having a great time, head to MuppetGuysTalking.com to watch the documentary, and come back to tell us what you thought!