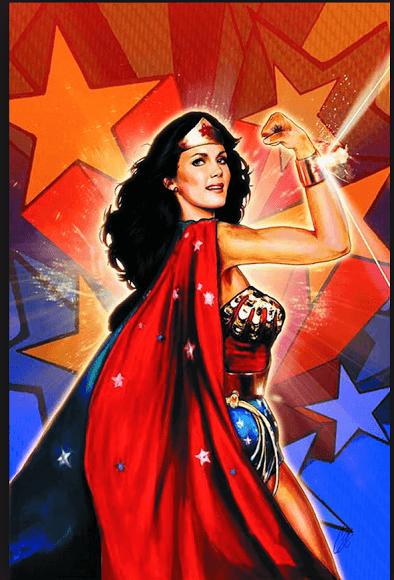 Amanda Deibert has been making a name for herself in the writing world for a while now. Over the past seven years, Deibert has been involved in the writing of some pretty iconic comics (Wonder Woman, anyone?) and some groundbreaking television, like Al Gore's "24 Hours of Reality." Deibert is also an occasional contributor to our Feminism 101 columns here at Grok Nation!
Deibert recently spoke with us to let us know what she's currently working on, what it's like being married to one of the best comic book artists out there (the kickass Cat Staggs), who her favorite superhero is, and more.
Grok Nation: How did you come to find yourself writing for various comics?
Amanda Deibert: I was already a television writer and I was dating my now wife Cat Staggs who is an amazing comic book illustrator. At the time I was doing some fun things with a female comedy website called Comediva and decided to do a weekly comic strip with Cat called "Hot Mess." It was basically funny, embarrassing stories from my life that Cat would illustrate. Then I did a short story in a comic book anthology for IDW called "Womanthology" and then was asked to team up with Cat for a story in "Sensation Comics featuring Wonder Woman" by an amazing editor at DC Comics named Kristy Quinn.
What is it like being a woman writer of comics? Do you feel like the field is starting to become more diverse (both in output and who creates it)?   
Women have always been in the comic book world: reading, writing, illustrating. I think now maybe there more of an awareness of something that has always existed. I definitely believe more diversity leads to richer stories.
Who has been your favorite superhero to write? Villain?  
Wonder Woman is absolutely my favorite hero to get to write. She's amazing and powerful and just the absolute best. And it's not a villain, per se, but I write stories for "John Carpenter's Tales For a Halloween Night," and it is so much fun to write dark, gritty horror.  It's very different from the superhero world. I also really enjoyed writing for Harley Quinn in the upcoming sequel stories for "Batman and Harley Quinn." I got to really dive into my comedy background – I also write for late night – which I adore.
What is it like to be in a marriage where both people are in the comic book industry?
I love it. Cat is an incredible artist and getting to watch her work and see the gorgeous art she creates on a daily basis is a total thrill. We've been together 8.5 years and I'm still not over how amazing it is that she can create such beauty.
Let's talk politics for a second. You're very vocal on social media about how folks who voted for Trump essentially voted to hurt your family.
For me, because of being a mother and a lesbian parent, the personal is political. There's no way to separate the two. I definitely feel an obligation to speak out and be vocal in every way that I can: as an American citizen, as a lesbian, as a human. That certainly includes social media. That includes calling my representatives, protestings, donating to the ACLU and using my writing abilities when I can. I think being vocal on social media is important being a lesbian and lesbian parent because there are some people who can't be as open as I can. I'm out, I live in Los Angeles, and work in the entertainment industry, so for the most part, I'm safe most of the time, so I think speaking out for people who can't is important. I think it's important for people to see that I exist, that people like me exist, and I just think it's important for people to stay vocal, because it's important that we not get silent.  
Do you find that you're able to use your writing in a way to push back against some of this political upheaval?
I'm really fortunate that every year I get to work with former Vice President Al Gore. I wrote the script for his "24 Hours of Reality" — a 24 hour live political broadcast to raise awareness on the climate crisis and what we can do to combat it. It's a livestream but also broadcast on television stations around the globe. I can't express how important to feels to me, especially now when I feel inundated with negative news and things that leave me discouraged. I feel like I have something tangible and important that I get to be a part of and work on and use my skills as a writer working in live television. It's probably one of the more meaningful things that I do professionally every year.  
You have a young daughter. What sort of media do you hope she is surrounded by as she grows up?
It's a mission of mine to create media that empowers and inspires my daughter. And also, more media that shows families like hers which is something sorely, sorely lacking. In general, I hope she gets the message that she is powerful and should always live her truth. (I'm thrilled she is currently Wonder Woman-obsessed).
What does it mean to raise a little Wonder Woman of your own?
I love that we have a daughter who is obsessed with Wonder Woman. We play in the pool and she tells us she's going to save the day. It's very clear to me that she feels very empowered to be the hero in her stories and her play and her imagination. That makes me really proud and happy. I'm so glad that there has been a tendency in media to show empowering media to young girls — and young boys! I think it's really important for young boys to see empowered women and girls in their media. I think it's really healthy for everyone. I do wish there was more media that portrayed families that look like hers — that's my new crusade.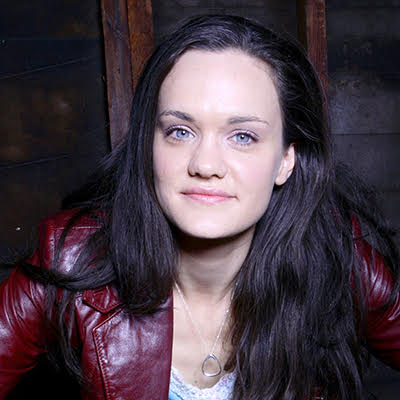 In addition to all of the fabulous comics that Deibert writes, you can catch her work on the SyFy channel by tuning into "Live from Comic Con with Zachary Levi" on July 20th, 21st and 22nd and also "OWN Tonight" on the Oprah Winfrey Network.