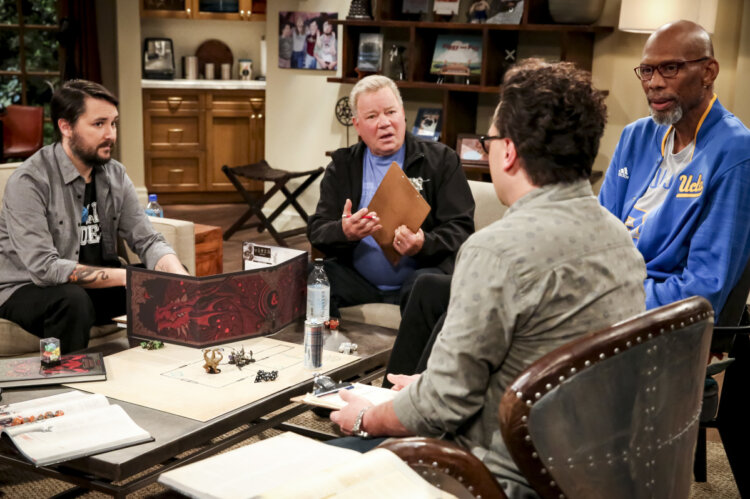 Thursday's episode had some pretty epic guest stars: Kevin Smith, Kareem Abdul-Jabbar, Joe Manganiello, and William Shatner. But Wil Wheaton was also a huge player and it is always such a thrill to have him on set.
Wil and I both grew up on camera, and we also are geeky nerds who share a passion for discussing our mental illness struggles publicly. We are very similar, and it's so refreshing to work with him.
The set that was used as his living room was really special because it contained actual items from Wil's real life house. I was so delighted to see artwork, fan art, and memorabilia from his life—and I was so delighted that I photographed all of it and asked him to describe each item.
Here is a tour of Wil's set living room with details about all of the amazing things he shared with our show to make this set extra authentic and special!