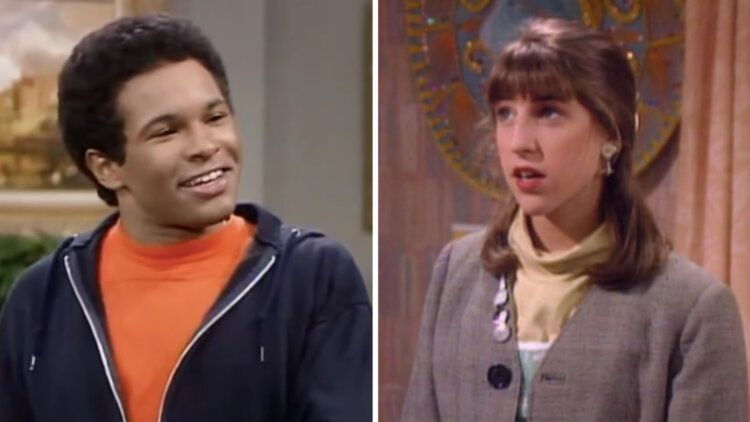 Geoffrey Owens was a part of my childhood. Not only was I a devoted fan of The Cosby Show, but Blossom also premiered in the time slot following The Cosby Show in 1990, when I was 14. I saw myself as a colleague of the actors on that show, Geoffrey, who played Elvin Tibideaux, included. As a young actor, I so admired the comedians I grew up watching. I hoped one day to be successful like they were.
Geoffrey was recently spotted bagging groceries at a Trader Joe's in Clifton, New Jersey, and then, predictably was ridiculed on the internet. Predictably, because we live in a culture that feels the need to judge other people's lives. Owens has spoken out bravely, saying he felt tremendous shame. He said he now has the opportunity to show "the honor of the working person and the dignity of work." Wow. Just wow.
There is nothing more shameful about him working there than anyone else. It's not funny. It's not a "bad" job. It makes me sick that people teased him. And it brings me to tears.
We all at some point do things we don't want to do. Most of us experience periods of being underpaid, underappreciated, and underwhelmed by the opportunities being presented to us in life. When I was in graduate school, I tutored to make money. When my two boys were little, I drove all over town to make whatever cash I could. I taught piano in my living room.
Some of the people I love the most are not paid for their acting skills. They do other work to pay the rent and to put food on their plates. Some turn to real estate, carpentry and construction, teaching, bartending, and waitressing to make ends meet. Many feel their dream is gone because they can't make a living being an actor. Many find ways to come to peace with our industry and its ups and downs. Many despair. It can be very devastating.
Geoffrey Owens gets to live his life as he sees fit. And in his own words: "There is no job that is better than another job. It might pay better, it might have better benefits, it might look better on a resume and on paper, but actually it's not better. Every job is worthwhile and valuable."
Yes it is.