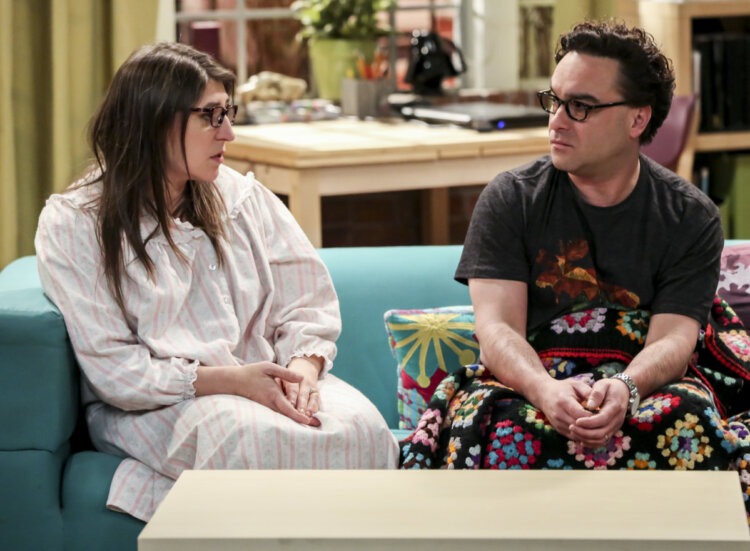 "The Donation Oscillation" was a really cool episode—but probably not for the reason you think. You probably know the plot: Leonard debates donating his sperm to Penny's ex-boyfriend Zach (played by Brian Thomas Smith). Penny isn't into it and Leonard has to decide how much he wants to do it despite Penny's uncertainty.
But, for me, what is most memorable about this episode is something you didn't get to see. We had a very special guest come to watch the taping courtesy of the Make-A-Wish foundation. Her name was Grace, and she is a very special young woman.
Grace came with her mom to visit the set of her favorite show, The Big Bang Theory. We've had a lot of people visit our set over the years, but I don't know if I've ever seen someone so excited to meet us as Grace was. Her verbal communication was limited, but her mother helped "translate' for us—and it was remarkable in so many ways.
We as a cast know how important the fans of this show are. We have always known that. But getting to meet someone as special as Grace, who appreciates so much what we do, was an exceptional experience. We are actors. We are "just" actors. But we meant so much to Grace and to her mom. Meeting us meant so much to them. And it served as a reminder as we head into these final 10 episodes that for some people, we symbolize connection and laughter. We are sometimes a window into the lives of individuals who process information differently. Children are not afraid to say to doctors, "I don't like doctors" because Sheldon Cooper doesn't much like doctors.
RELATED: Why The Big Bang Theory avoids labels
Last night's episode made you laugh, I'm sure. But know that as we filmed that episode, a young woman named Grace was beaming ear to ear from the audience. Her mom was wiping away tears. We were doing it for you all, but also, we were doing it for Grace.