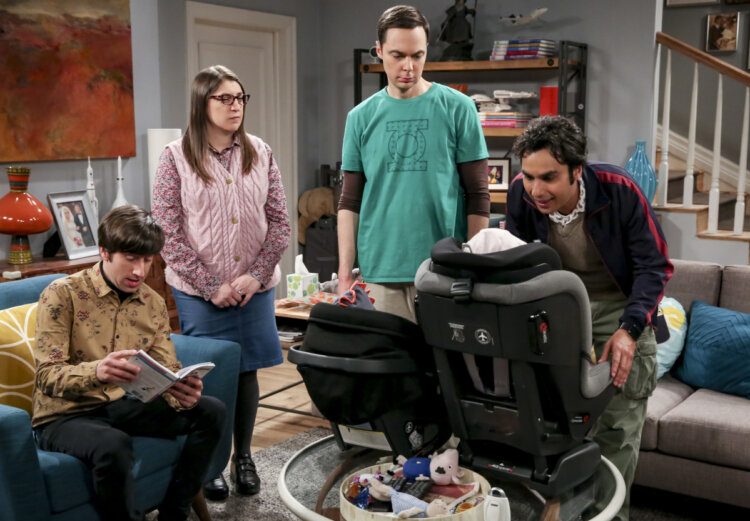 "The Conference Valuation" was a kind of "boys vs girls" episode… except Amy was with the boys! Bernadette and Penny have their own road trip for work, so Amy is left with Sheldon and the guys to babysit the Wolowitz's kids.
What starts as a playful episode showing simple cognitive experiments Sheldon wants to do with the kids turns into a quite revealing window into where Amy's head is—apparently she's trying to get Sheldon to want to have children!
I know, it's huge. We already know from voiceovers on Young Sheldon that Sheldon eventually has kids… are these the kids we are talking about!? Amy's kids?!
Your guess is as good as mine…I have no idea what these next episodes will hold for Amy, Sheldon or any of the characters. Are we going to continue this plot with Amy subtly pushing for kids? We know from a few episodes ago that Amy and Sheldon now have coitus more than just on her birthday, so probability-wise maybe it's going to happen!?
With only six episodes left, I can't imagine we will have Amy give birth so at least I don't have to worry about doing that on camera; 10 months of pregnancy isn't going to happen in six episodes! But who knows… a lot can still happen!
Stay tuned and I will be on the edge of my seat as well; I'm excited to see what is in store for Amy and Sheldon and any potential future children!