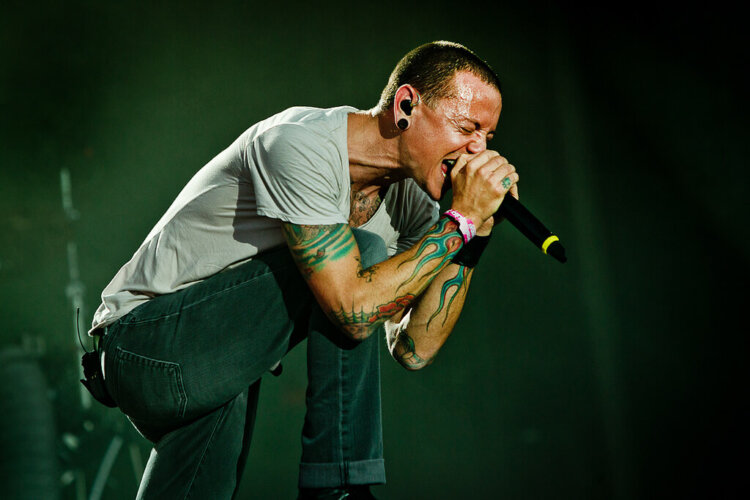 It has been nearly two weeks since the world lost Chester Bennington, frontman to Linkin Park. Linkin Park is my favorite band. I haven't been able to focus. I've lost my composure three times: while watching the music video for "From the Inside", while listening to "Leave Out All The Rest", and while reading the band's open letter to Chester posted July 24. In this, the band says that they are trying to remind themselves that the depression demons that took him were always a part of the deal.
Depression is a cruel, unyielding illness that also took the life of Chester's friend, Chris Cornell, frontman to rock bands Audioslave and Soundgarden, also via suicide. Most people think that Chester took his life because he was depressed about Chris Cornell's death; at Cornell's funeral, Chester gave a eulogy and sang Leonard Cohen's "Hallelujah" as a tribute. But since we can't really ever know what goes on inside someone else's mind, all we have is conjecture.
Linkin Park's new album One More Light, released two months earlier, was notably criticised: there were too few of Linkin Park's signature elements: no blasting down-tuned guitars, no screaming in combination with Chester's emotional vocals and very little rapping from rhythm guitarist, composer and emcee Mike Shinoda. In the band's defense, they are now in their 40s: the kind of screaming that Chester was known for can do a number on your throat if you don't know how to scream properly.
I had hoped to see my favorite band perform live, to feel the energy of the crowd of fans as we all screamed and sang together until we all went hoarse. Now, if I ever go to a show, without Chester, it won't be the same.
Some of the people who loved Chris Cornell and Chester Bennington are dedicating projects in their names. For instance, in Seattle – the birthplace of grunge music – the Chris Cornell Music Therapy program has been established in partnership with Childhaven: this program – for children from birth to five years old – provides help in working through trauma they experienced, as well as anger as other various other issues. In another example, Help Musicians UK is raising money to fund a 24/7 musicians' helpline to provide mental health support to those who work in the music industry.
Helping others is something Chester would have approved of. During Linkin Park's earlier days, introducing  their song "Points of Authority," Chester and Mike reminded people to take care of each other. Because crowds at their shows often got pretty rowdy, one of their most often repeated reminders was, "when someone falls down, you pick them up." If someone actually did end up falling down and getting hurt, the band would bring the show to a screeching halt to make sure people were okay and often commanded the crowd to help the person who fell.
I like to think that that mantra would extend outside their shows and into life, for me and for other Linkin Park fans: I hope that we'll all be inspired to pick up people who have fallen, and to sit with each other in times of sadness.
If you or someone you know is considering suicide, please contact the National Suicide Prevention Lifeline at 1-800-273-TALK (8255).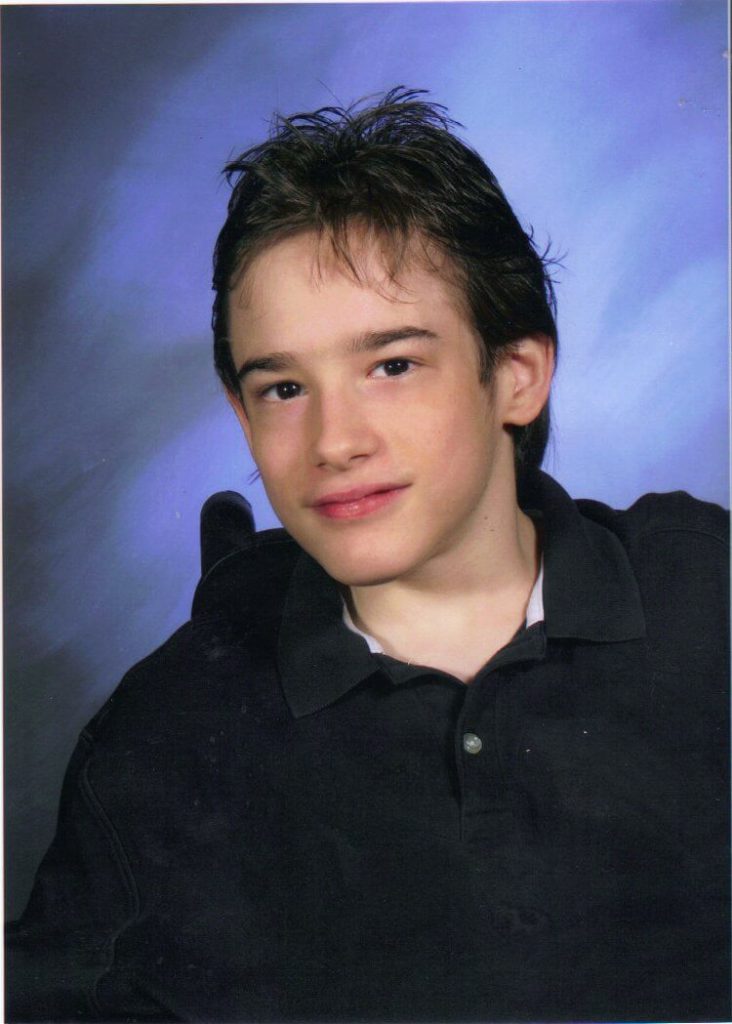 Aodhan Young
is a 22 year old English major from New Jersey who enjoys watching TV, movies and listening to music. He hopes to learn to play the guitar and go to law school to work in the entertainment industry. His favorite TV shows include Supernatural, Rick and Morty, and The Simpsons among others. Favorite artists include Linkin Park, Evanescence, Paramore and Avril Lavigne to name a few. He also loves Broadway theater and tries to keep up with politics.