We're used to the story by now: The number of original, scripted TV shows continues to rise every year, and that means it's impossible to keep up with everything. We've all been deep in a conversation with a friend or family member who mentions their new favorite show—and you've never even heard of the mere existence of said show. FX, the network that gathers information on the "state of TV" at the end of every year, reported that in 2018, 495 scripted originals hit the air, a third of which were released on streaming platforms. That's a staggering number, and it's likely only going to increase in 2019.
With all that to sort through, we want to kick off the year right and help guide you toward what's new and notable not only on TV, but at the theater and the bookstore, too. Here's to a prosperous 2019 in pop culture!
TV
Gotham (FOX, Jan. 3)
Fox's Batman origin story has struggled immensely across its four seasons. But last season the show found itself, crafting a story about Bruce Wayne growing into Batman and adulthood all at the same time that felt like a meaningful, twisted coming-of-age story. It's what the show should have been all along, and that gives us some hope that this fifth and final season will make sticking with it worthwhile.
The Titan Games (NBC, Jan. 3)
We probably don't need any more physical, athletic reality competitions, but we'll watch anything hosted by Dwayne "The Rock" Johnson.
You're the Worst (FX, Jan. 9)
The previous season of FX's half-hour comedy was a little rocky; character motivations felt off, and there wasn't the same spark to the storytelling. By season's end though, the show had turned itself around, and that bodes well for the final season. From what we've seen of the first few episodes, this isn't going to be a simple "happily ever after" for Jimmy and Gretchen. Get ready for some serious rough patches.
Brooklyn Nine-Nine (NBC, Jan. 10)
The former Fox comedy was saved from cancellation by NBC, and we all should be incredibly thankful for that. It's one of the best comedies on TV, and the show's found a way to grow and expand its dramatic and comedic storytelling as the seasons pile up. We can't wait to see what the 9-9 squad room looks like on NBC.
True Detective (HBO, Jan. 13)
The second season of HBO's massive freshman hit wasn't what people were expecting. But, this third season looks promising. David Milch, of Deadwood fame, penned one of the episodes, and Moonlight's Mahershala Ali stars in the lead role. That's more than enough to warrant checking out the third season of this conflicted show.
The Passage (FOX, Jan. 14)
Justin Cronin's sweeping series of novels about a vampire epidemic gets the small screen treatment, with Ridley Scott and Matt Reeves producing. The books are grand in scope, which seems difficult to adapt to TV, but there's certainly promise in the source material, enough to leave us curious about what form the TV adaptation takes.
Deadly Class (Syfy, Jan. 16)
Another adaptation, this one of Image Comic's wonderful Deadly Class graphic novel series. It's a coming of age story, but not a typical one, as homeless teen Marcus, growing up in the '80s, finds himself pulled into a Secret Academy for the Deadly Arts, where teenagers are trained to become the next generation of assassins. The graphic novels are strange and endearing, and we have hopes that Syfy will treat the show properly.
Grace and Frankie (Netflix, Jan. 18)
Finally, Jane Fonda and Lily Tomlin are back as the best friends we love the most. While the first season focused on the aftermath of Grace and Frankie finding out that their husbands were gay and a couple, the show's adapted from that simple sitcom premise to become something much more mature. It's a beautiful show that depicts aging and friendship in a way that feels revelatory, as Grace and Frankie find new joys and challenges in their golden years.
Black Monday (Showtime, Jan. 20)
This comedy set during the 1987 Wall Street crash stars Don Cheadle, Regina Hall, and Andrew Rannells, and is written by David Caspe (Happy Endings) and Jordan Cahan (My Best Friend's Girl).
High Maintenance (HBO, Jan. 20)
This show takes a simple premise (a guy sells weed to the people of New York) and turns it into a celebration of everything life has to offer. There's nothing on TV like it, no show with its capacity for empathy, anger, and sheer surrealness. If you haven't caught up with it yet, add it to your list, and then dive into the third season on Jan. 20.
Broad City (Comedy Central, Jan. 24)
The hilarious and strangely poignant misadventures of Ilana Glazer and Abbi Jacobson are finally coming to an end with Broad City's fifth and final season. We're sad to see it go—it's been one of the defining comedies of the past few years, consistently sharp and funny—but we're excited to see how Jacobson and Glazer go out.
Movies
Escape Room (Jan. 4)
Look, I probably wouldn't see this movie, which looks like a watered-down version of Saw that seemingly capitalizes on the current escape room craze, but hey, January is a dry month for movies, so I'm including it anyway.
Glass (Jan. 18)
The latest from M. Night Shyamalan is a mash-up of Unbreakable and Split. Shyamalan crafted the ending of Split in order to include it in the universe of Unbreakable, giving us this loose trilogy of films. Now, Bruce Willis' David Dunn is on the hunt for The Beast (James McAvoy), while the mysterious Mr. Glass (Samuel L. Jackson) lingers with secrets about both men.
Serenity (Jan. 25)
A dark, sexy thriller that stars Matthew McConaughey as a fishing boat captain whose ex-wife (Anne Hathaway) asks him to kill her abusive husband while out on the water? Sure, we'll go see this. Like we said, it's a dry month.
Books
The Paragon Hotel by Lyndsay Faye (Jan. 8)
Lyndsay Faye writes lively, propulsive, feminist fiction, and The Paragon Hotel promises to be no different. The story follows a refugee who washes up on the Pacific Coast in 1921 and quickly finds herself enmeshed in a conflict with the local branch of the KKK. I mean, just read that sentence! We're ready to dig in already. Pre-order on Amazon.
The Water Cure by Sophie Mackintosh (Jan. 8)
A dark, uneasy tale about three sisters who grow up on an island and are taught to fear men. Then, their father disappears and three strange men wash ashore, and Mackintosh's novel really takes off, getting into all sorts of haunting, psycho-sexual territory. Pre-order on Amazon.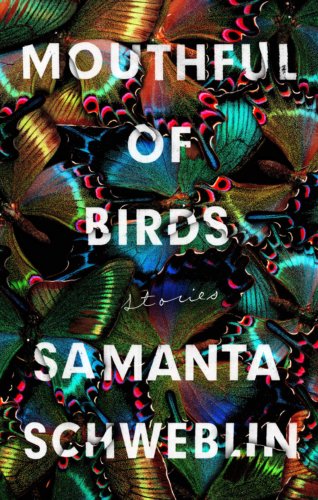 Mouthful of Birds by Samanta Schweblin (Jan. 8)
Firstly, if you haven't read Schweblin's astonishing, slim, haunting 2017 novel Fever Dream, you need to do that right now. That might just prepare you for Mouthful of Birds, a surreal, eerie collection of 20 stories that you won't be able to get out of your head—even when you're asleep. Pre-order on Amazon.
The Dreamers by Karen Thompson Walker (Jan. 15)
What happens when an entire town enters into a deep slumber, the National Guard is called to keep watch, and the people asleep begin to have life-altering dreams that will change them forever? You'll have to read Walker's follow-up to best-seller The Age of Miracles to find out. Pre-order on Amazon.
Golden State by Ben H. Winters (Jan. 22)
Winters has a knack for blending neo-noir with sci-fi and fantasy elements, and Golden State seems like another genre mashup. The novel takes place in a futuristic land like California, where a number of Americans have fled to create their own nation where no lies can be told. It's hardly a paradise though, as constant surveillance allows the powerful to twist the truth for their own gain. A true dystopia for our time, where lies spread across cable news and social media like a true epidemic. Pre-order on Amazon.